On August 7th we went for a boat ride on the Achensee to Rattenberg.   It was a nice please smooth ride to a quaint little village, otherwise known as a tourist trap.
So when we arrived at our destination we saw this…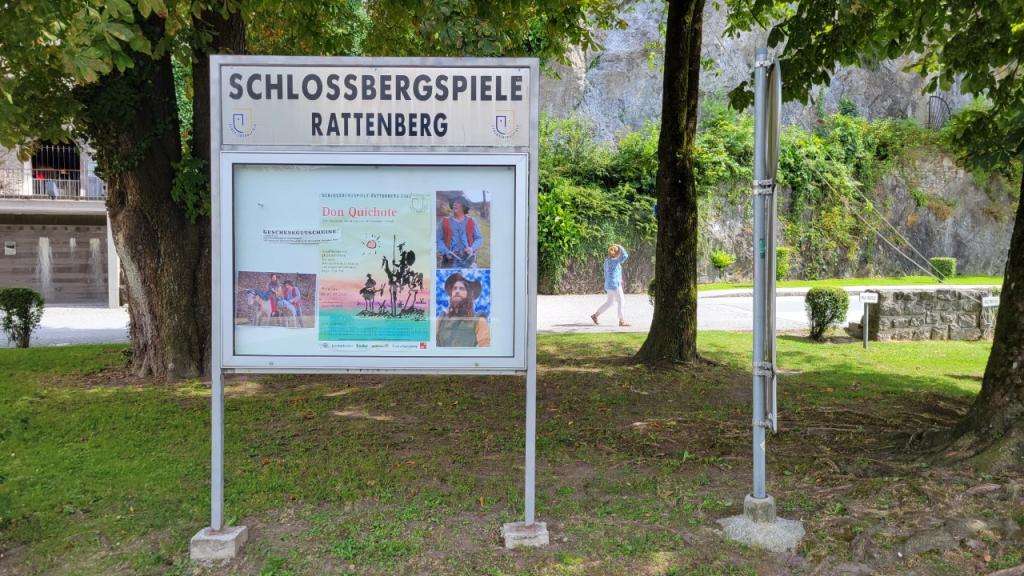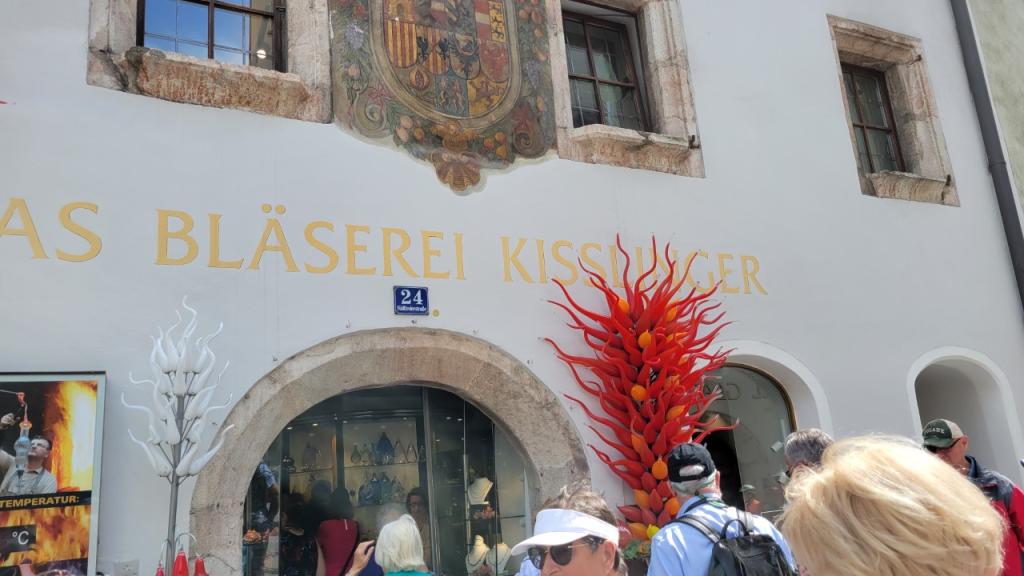 There was the expected demonstration of glassblowing.  Joke of the day— What happens when a glassblower inhales? He gets a pane in his stomach.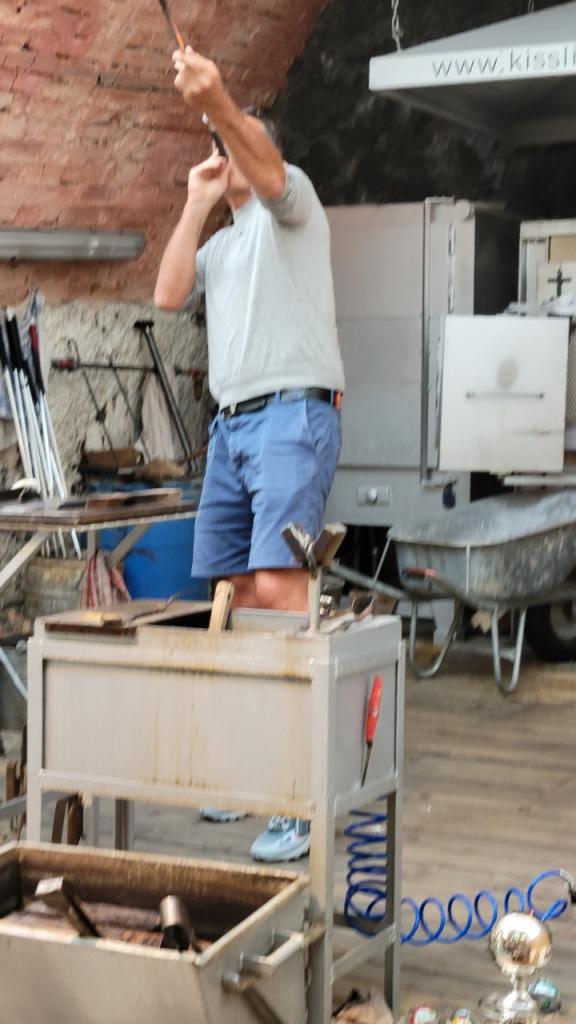 Honestly, we did much care for the product— too gaudy, and too thin as well. But there were other things to see in the town.