The Catholic Church is in a very different part of town, and stands in stark contrast to the plain Lutheran one. It is an onion domed pink Rocco marble cathedral.   Here are some shots….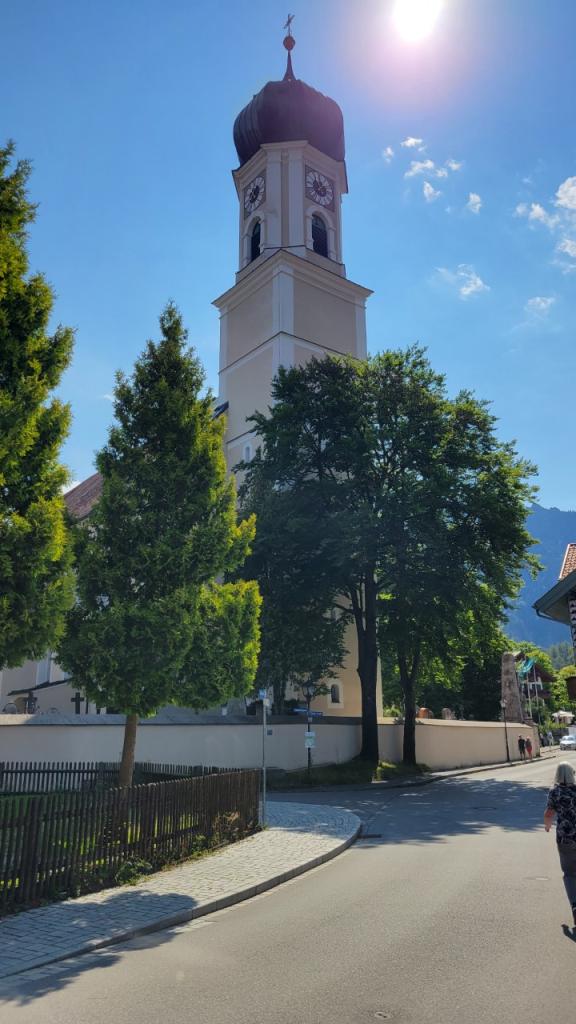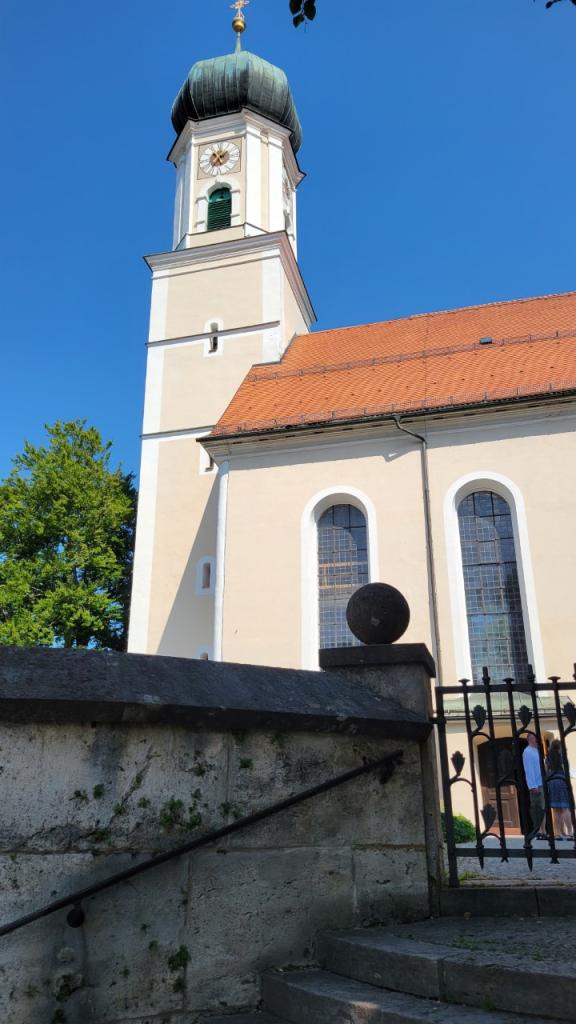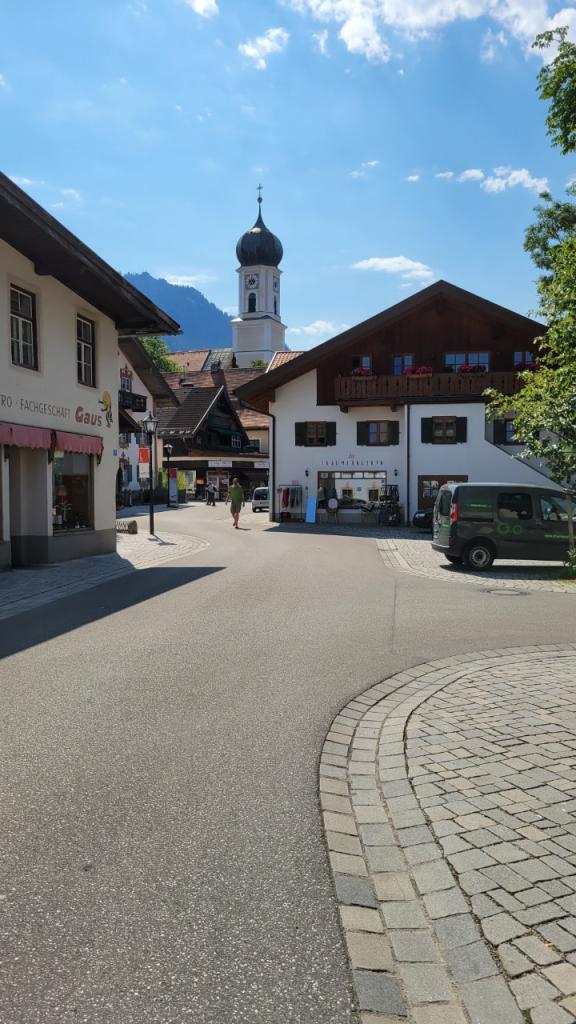 The graveyard outside and to the left is worth a look as well behind which is a little chapel as you can see in the shot below.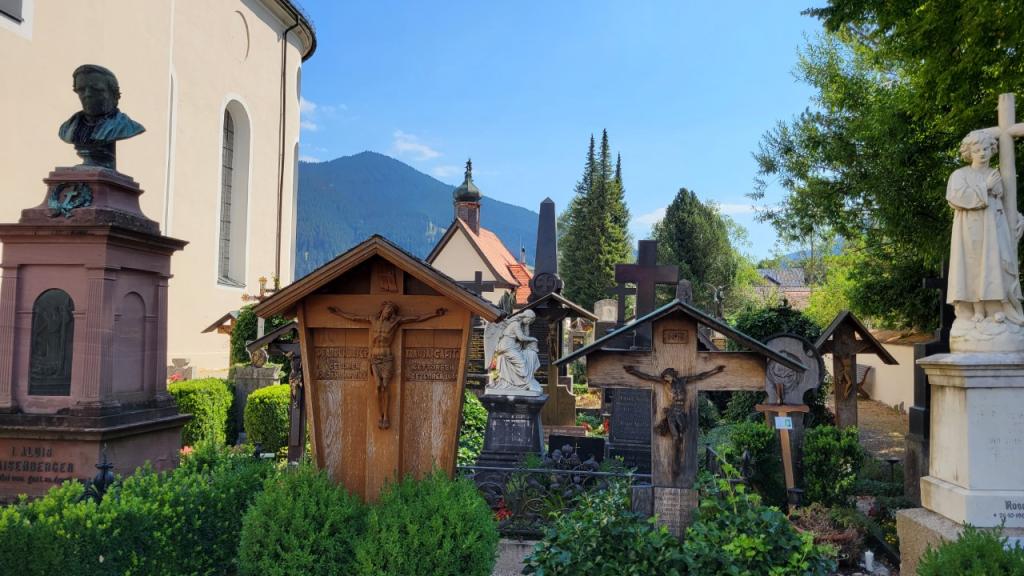 The outside does not prepare you for the extravaganza within.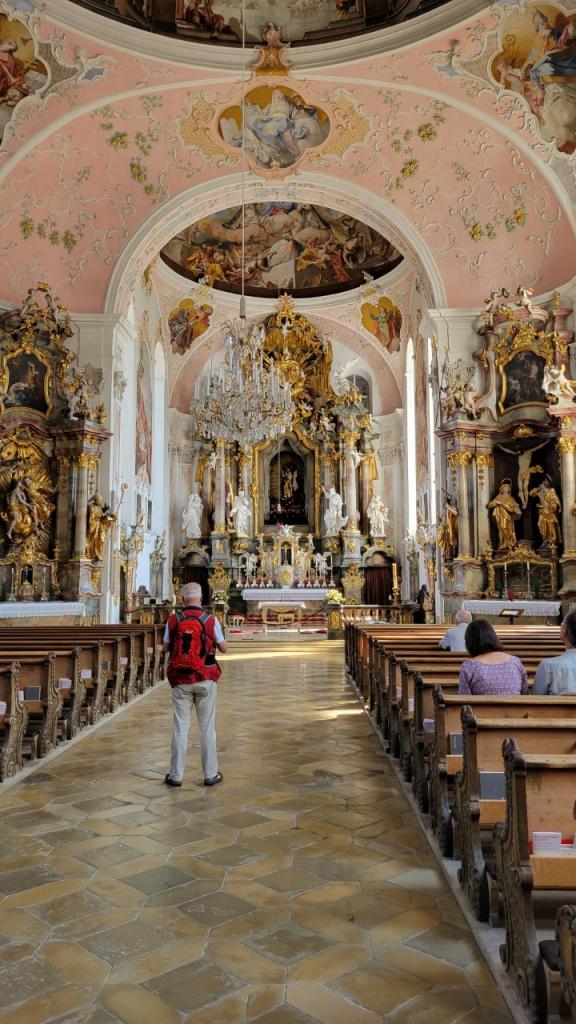 Notice the pinkness of it all.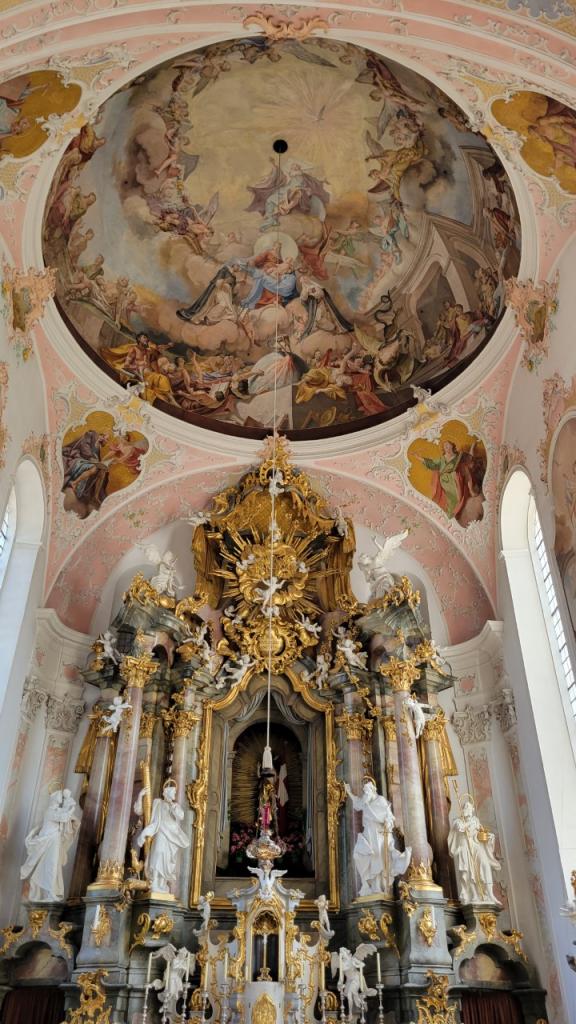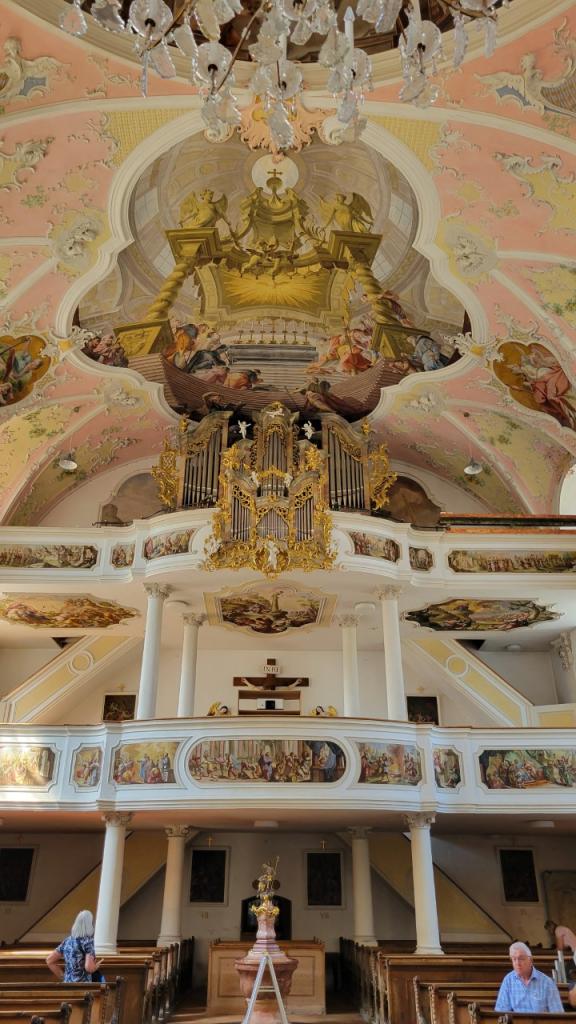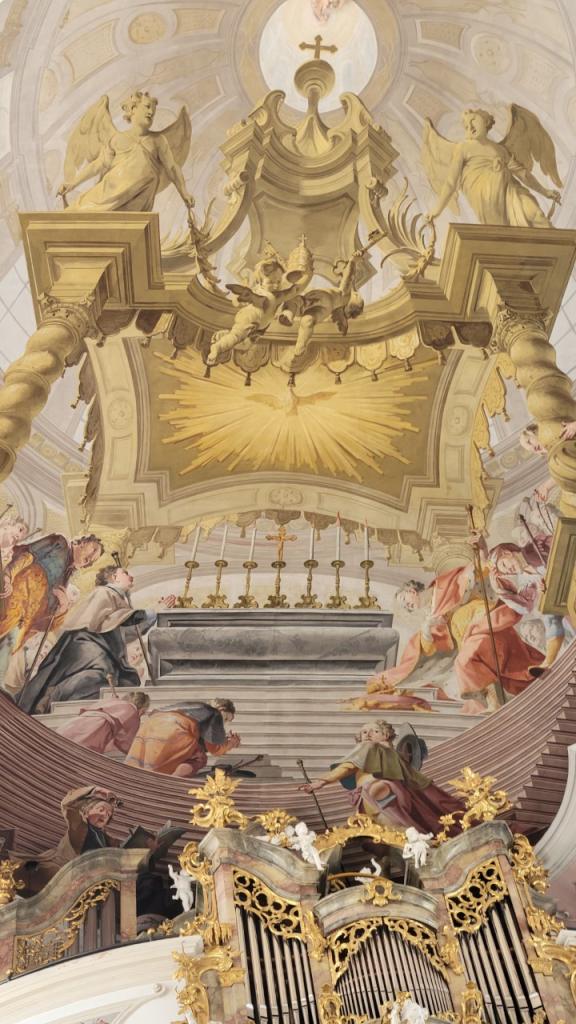 Notice the organist or preacher looking down from above as is that angel to the left. Perhaps the most interesting and novel feature of this church is the presentation of Biblical storylines in the little niches below the organ in the back of the church. Also notice the side pulpit and the related statues.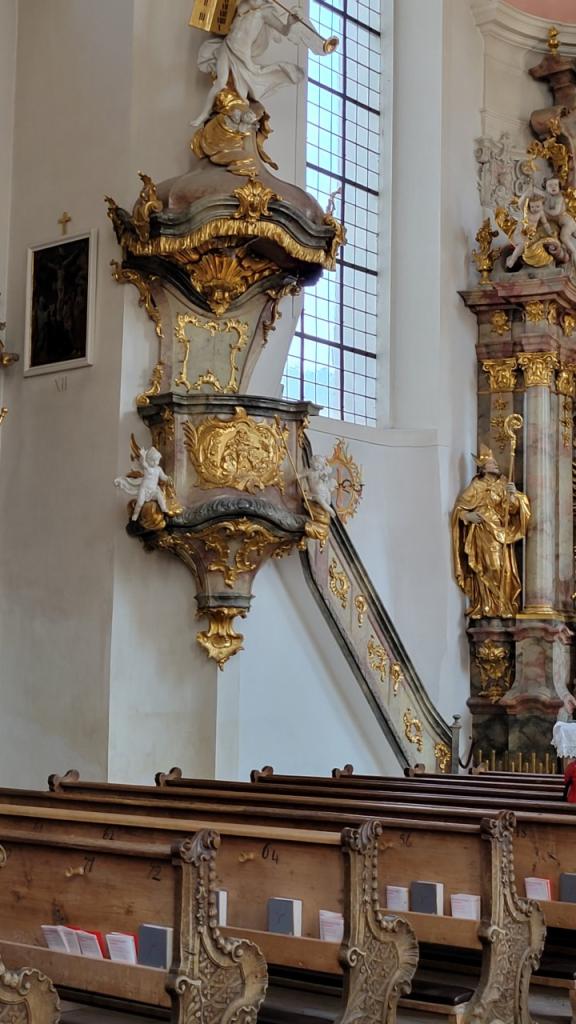 So first up, Jesus on the Mt. of Olives with the disciples sleeping in tents.  I guess you could say they were preparing for an intense ministry.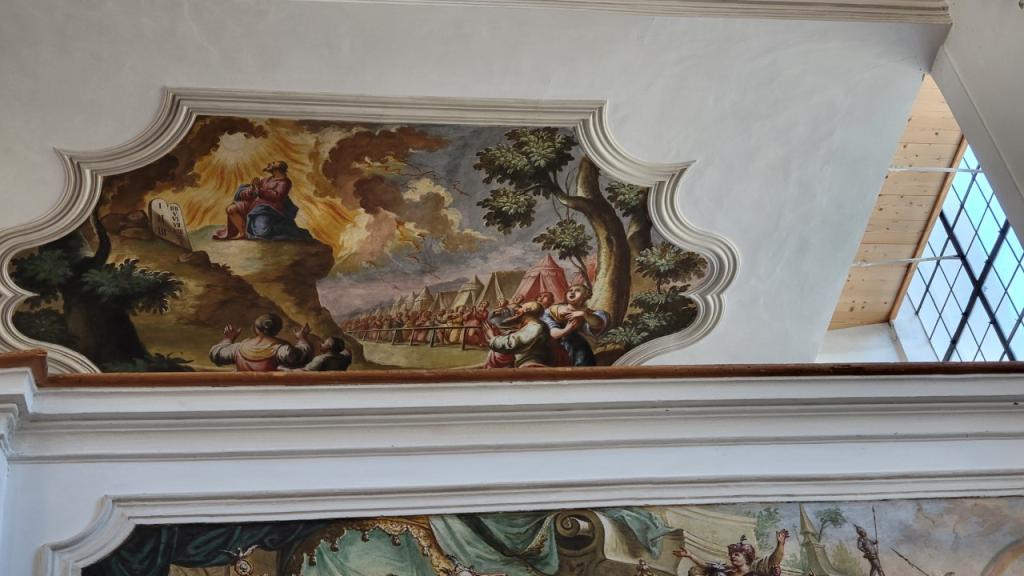 Next up Paul preaching to Felix and Druscilla, and clearly she is taken aback.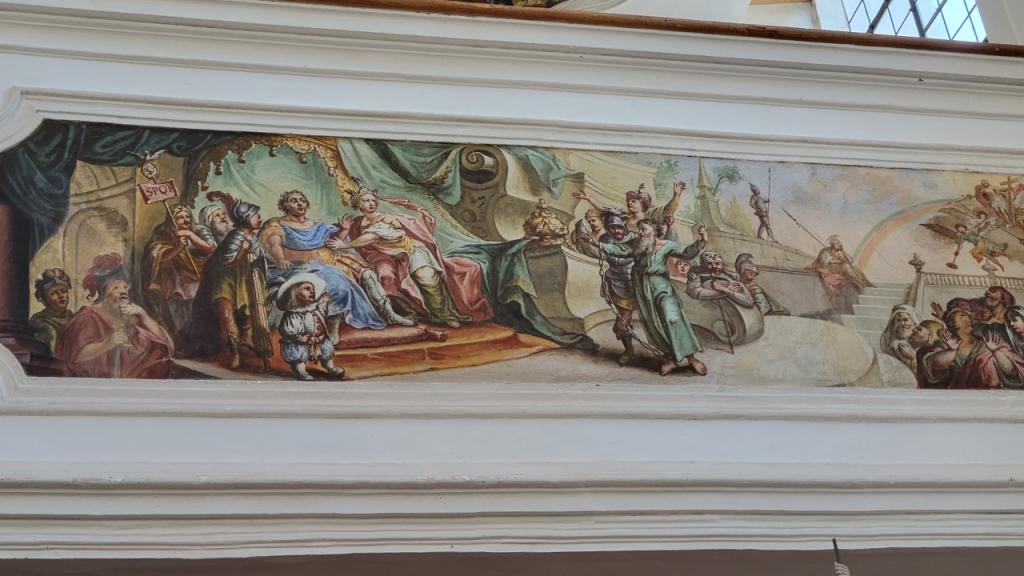 Then we have Paul at Ephesus supervising the burning of the magic books.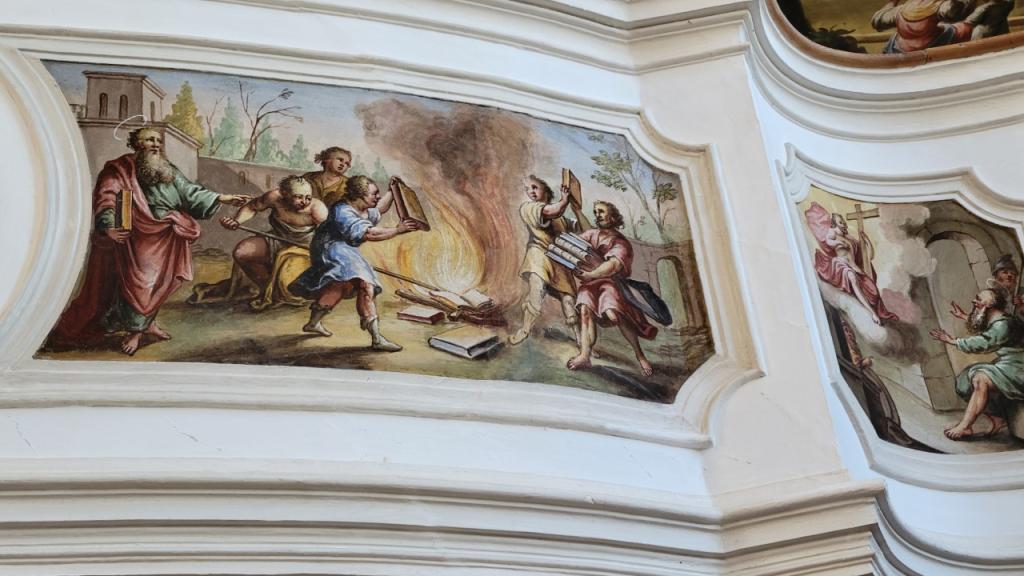 Just to be clear, these scenes were painted in 1787, long before the book burning on Crystal nacht during the Nazi regime.  The central panel is of Jesus cleansing the temple …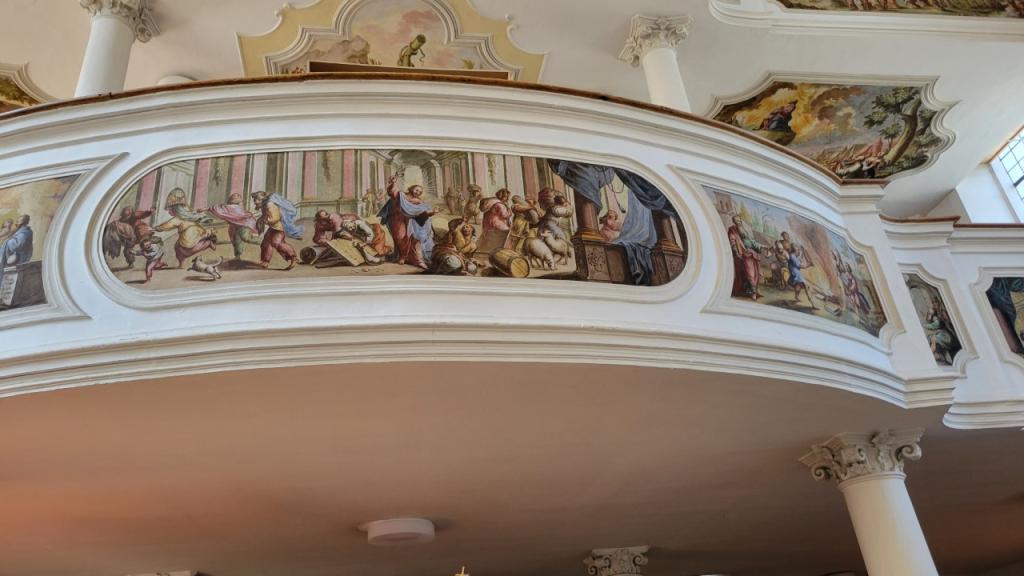 The one below presumably is Peter at Pentecost preaching as the Spirit descends.