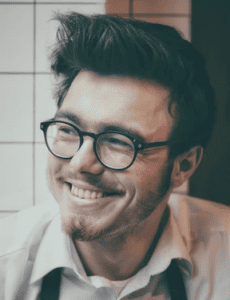 Yesterday we talked about helping people to see the goodness, sacredness, and potential that they have. Sometimes this can be done with simple encouraging words. This is a free exercise, requiring only time and attention. Today I want to challenge you to take the next step. I want you to plan a faith intervention.
I don't mean you need to intervene in someone's life and tell them they need to have more faith. What I want you to do is figure out a way to SHOW someone you believe in them. One of the ways we do this at Hope Clinic is through our Baby Care Program.
When you first find out you're going to have a baby it can be scary, at least it was for me. I had no idea how to be a dad and I wasn't sure I'd be able to manage my existing responsibilities while getting less sleep, feeding another mouth and paying for all the added expenses of a child. Thankfully I had a great group of friends who helped me out. We had meals delivered after the baby was born and a baby shower which helped us stock up on essential baby items. Becoming a parent wasn't easy, but I was able to do it because I had a community that showed me they believed in me in tangible ways.
Not everyone is as blessed with friends and family who can provide in the same ways that mine did. The Hope Clinic Baby Care Program seeks to show new parents that we believe they can do it, in practical ways. We provide free diapers, formula, baby food, baby clothes, and even parenting classes. It affirms that we believe in them and that they should believe in themselves.
Sometimes people hear about what we're doing and want to help. What I encourage them to do is to throw a baby shower for Hope Clinic. Groups get together and throw a party with all the baby shower games and prizes but instead of giving the gifts to a friend, they bring diapers wipes and formula to Hope. This is a fun way that people can come together and help others have faith they can be great parents.
---
Action for Today
Take a few minutes to brainstorm a "Faith Intervention". It could be anything, as long as the goal is to help someone to believe in their own potential or to highlight their value.
Make it real by putting a date on the calendar and identifying some next steps to make the best idea a reality!
Start thinking! You could:
Go cheer for a local student athletic team and make signs to make them feel special
Gather friends and host a baby shower or other offsite project for an organization like Hope
Make study kits for local students during finals week, complete with encouraging notes
Leave a generous tip and encouraging message for a server at a restaurant
---
Advent Action Guide
This is an entry in my Advent Action Guide which will be featured all Advent long.
If you're interested in downloading a copy or signing up for daily emails for the rest of the season fill out the form below: