In my continuing research over Asian American diversity, one of the recurring issues is religious diversity. I blogged earlier that Asian Americans are the least Christian of all racial groups in the US. About 46% of those who are Asian American are either Protestant or Catholic according to multilingual surveys. So the other 54% are a combination of non-Christian religions and those who say they have "no religion" (which is a tricky issue when we talk to Asian Americans). Of the non-Christian religious adherents among Asian Americans, the biggest three are Buddhism, Hinduism and Islam. There's some debate over what percent of Buddhists are Asian (versus white) and what percentage of Muslims are Asian (should we count Middle Easterners as Asian or White?). But nevertheless where there are Buddhists, Hindus and Muslims, there are likely Asian Americans.
One of the neat resources made available by the Association of Religion Data Archives are county-level maps of religious groups supplied by the Religious Congregations and Membership Study. And as of their data collection in 2010, we have enough data to map adherents of non-Christian faith traditions by county. I recently had a chance to study a few of these maps (which are all free and online by the way), and would like to share them with you here. This is a map of Hindu adherents according to 5 equal-sized groupings or quintiles. The Hindu-Asian connection is clearest since the vast majority of Hindus in the US are south Asian.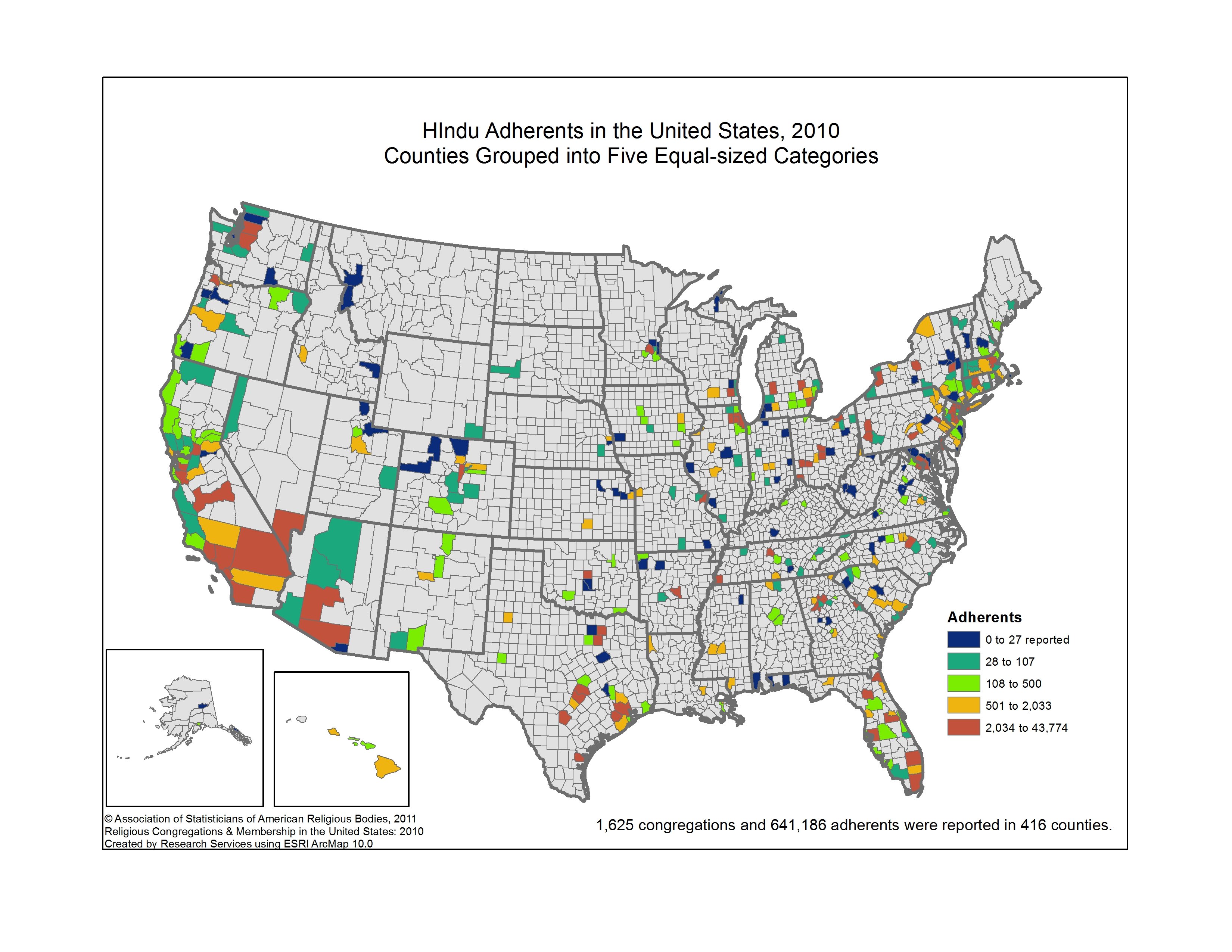 And here's the same map with Buddhist adherents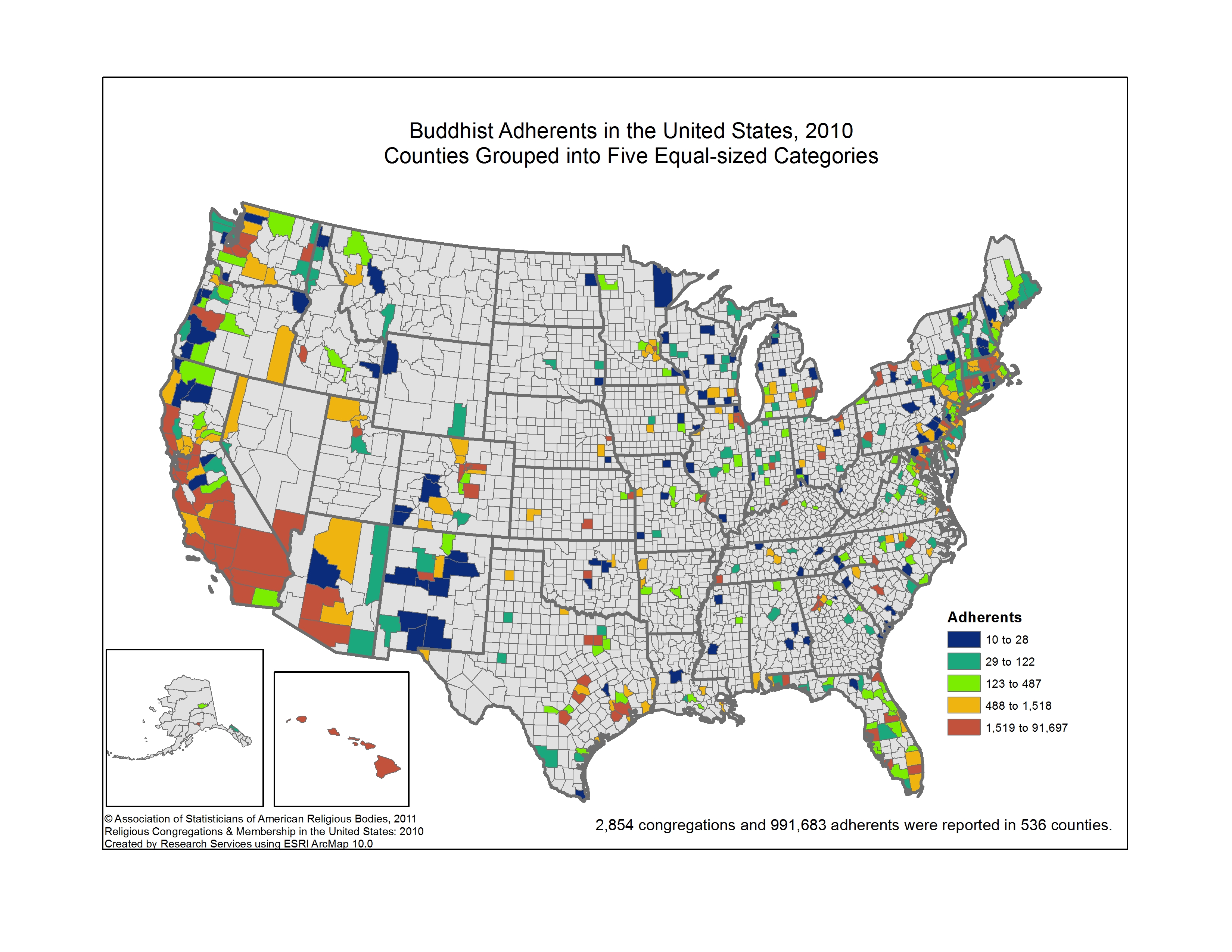 And here's the map with estimated Muslim adherents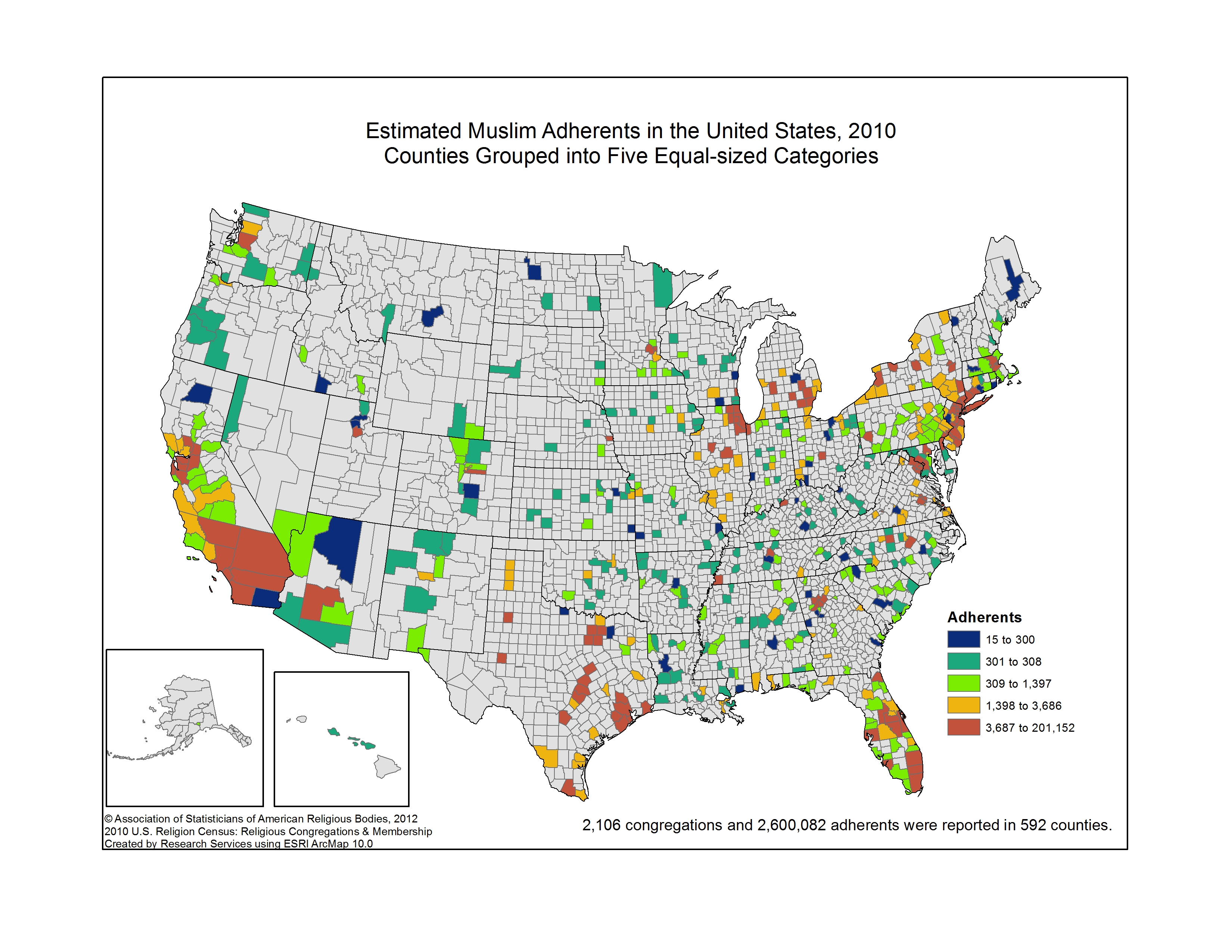 And here's the map that displays the largest non-Christians by county. Just to be clear, Christians always dominate every county; this map shows which group is next after we pull away the Catholics and Protestants. These figures by the way are quite small relative to the Christian populations.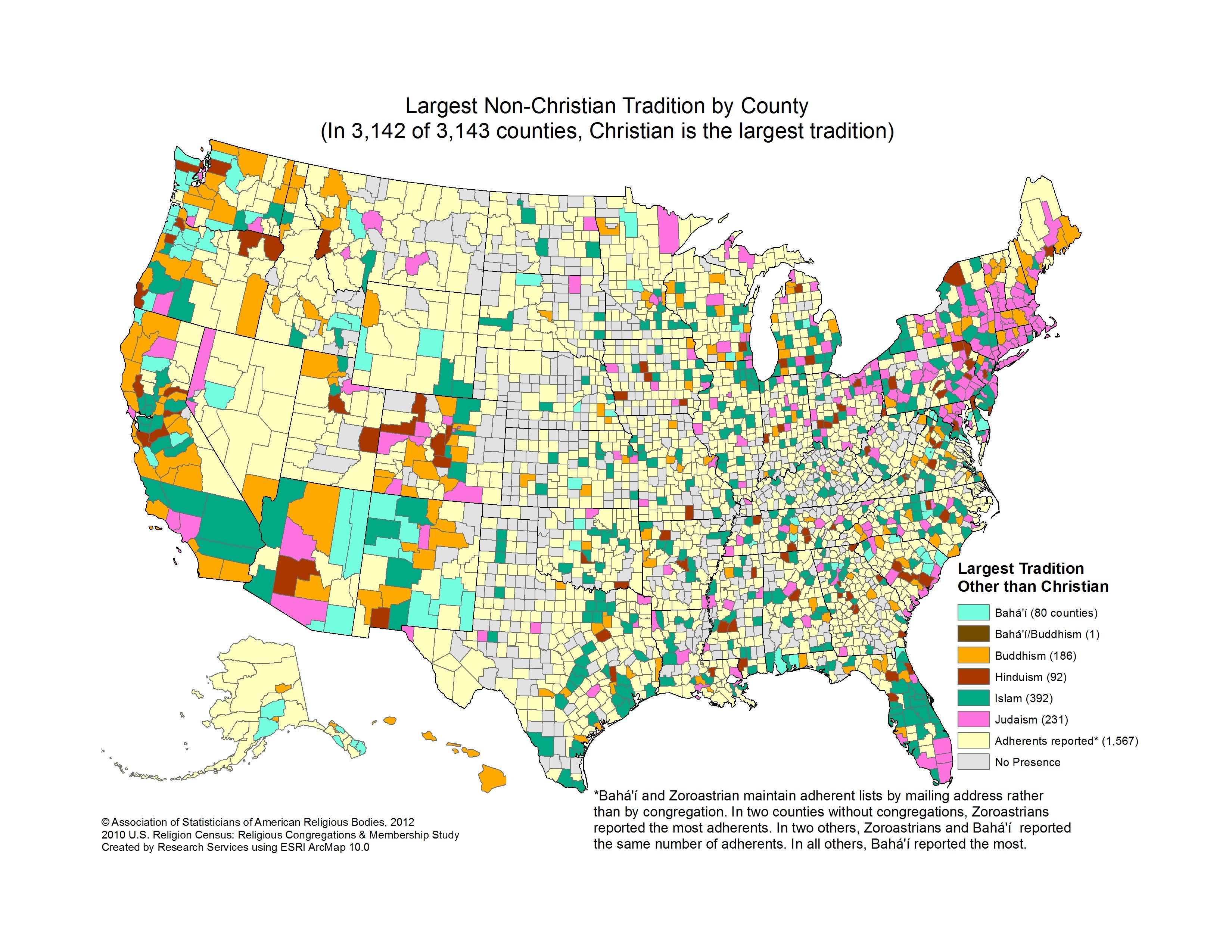 The biggest surprise to me is the unexpected dispersion of religious non-Christians in the US. I would expect that these believers would stick to major metropolitan cities and concentrations. On another note, if I got funding to study these groups, there are sizeable adherents along the Interstate 35 corridor running through Texas.
Anything else jump out at you?