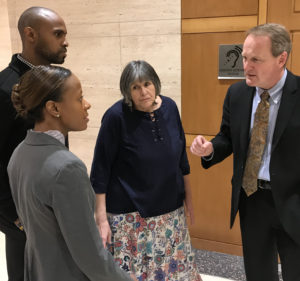 Headlines accusing former New York Attorney General Eric Schneiderman of sexual harassment and assault, and his subsequent resignation, have generated response from many quarters, including the Thomas More Society (TMS) . The nonprofit national public interest law firm is currently defending a group of peaceful pro-life protesters in a federal harassment lawsuit brought against them by Schneiderman, in his former capacity as New York's top law officer.  The outcome of the federal trial in New York is critical to the future of pro-life sidewalk counseling.
Martin Cannon, Thomas More Society Special Counsel, represents ten Christian sidewalk counselors, members of  Church@TheRock in Brooklyn. In June 2017, Schneiderman filed a federal lawsuit against these completely peaceful pro-life advocates. Despite even a shred of evidence from his yearlong surveillance and incessant "action plan", Schneiderman charged these sidewalk counselors – who merely offer abortion-bound women information on life-affirming alternatives – with "a weekly pattern of threatening, obstructive and violent activity." Cannon labels the level of falsity in this charge "grotesque" and views the purpose of Schneiderman's suit as being "to shut down their advocacy and get them off the sidewalk."
The allegations of violence and physical abuse by Schneiderman certainly put the former attorney general's accusations against the Brooklyn pro-life advocates in a new light.
A June 20, 2017, press release from Schneiderman's office falsely claimed that these peaceful pro-life sidewalk counselors have a history of threatening, violent, and obstructive behavior, repeatedly harassed, threatened, and menaced those approaching the abortion facility, and subjected abortion-bound women to a "barrage of unwanted physical contact", as well as verbal abuse and threats of harm.
Unlike the women who have described specific instances of Schneiderman's violence, abuse and threats, the former attorney general's prosecution of these pro-life sidewalk counselors has shown no evidence of violence, force, threats, obstruction, or inappropriate contact.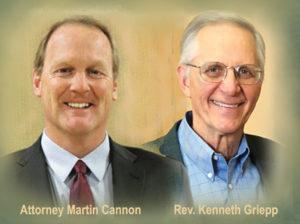 What might the exposure of Schneiderman's history reveal about his claims against the pro life clients?  Attorney Cannon explains: "Schneiderman's case against our clients depends upon outlandish hyperbole: A willingness to look at acceptable conduct and call it, with the power of his office, what it plainly is not.  Mr. Schneiderman has stridently voiced support of women's causes, though it now appears he has little respect for women. This pretense suggests that his claims against our clients, like his so-called support of women, are based on obeisance to the radical feminist agenda, and not upon what is true."
Notable witnesses brought by Schneiderman have included the notorious "Millionaire Abortionist" Merle Hoffman, who testified that pro-life advocates should be considered the "American Taliban," and an abortion clinic escort whose testimony was proven to be false and copied from another escort, at a different clinic, supposedly describing conduct of people who are not  TMS clients.
photo 1: Thomas More Society Special Counsel Martin Cannon (right) meets with Church@TheRock Sidewalk Counselors outside the courtroom
photo 2. Thomas More Society Special Counsel Martin Cannon represents Reverend Kenneth Griepp and other pro-life advocates from his church.
The Thomas More Society is a national not-for-profit law firm dedicated to restoring respect in law for life, family, and religious liberty.