The national suicide rate has focused our attention on signs to look for and how to reduce risks.  One stand out demographic that has a close to zero rate of suicide has been largely overlooked.
Recent research has found that devout, practicing Catholic women are almost completely immune from the trend.  Catholic women who attend Mass more than once a week have a nearly non existent suicide rate.
CDC statistics show alarming increases in suicide.  In 2016, nearly 45,000 Americans age 10 or older died by suicide.
Suicide rates rose in 49 out of 50 states (decreasing by 1% in Nevada), and in 23 states, it  increased by a shocking 31-58%.
With this disturbing crisis, the positive finding of seeming protection by more than weekly Mass attendance should be encouraging, especially to us frequent Mass-goers. Interestingly, this protective element is apparently not as strong for our Protestant sisters attending their services frequently.
Women who attended any religious service once a week or more were five times less likely to commit suicide between 1996 and 2010, according to a 2017 study published in the of Psychiatry.  Women were asked about their religious attendance every two years starting in 1996 and then followed until 2010.
But women regularly attending Protestant services were still seven times more likely to take their own life than were devout Catholic women.
For Catholic women who attend church more than once a week, suicide is extremely rare.    Among the 6,999 Catholic women questioned for the study who said they attended mass more than once a week, there was not a single suicide.
Aaron Kheriaty,co-author of "The Catholic Guide to Depression," said in an LA Times article last year, "Religious convictions and practices can help people foster a sense of hope, even in the midst of major crises or adversities". "Religious faith can help people find a sense of meaning and purpose even in suffering," he added.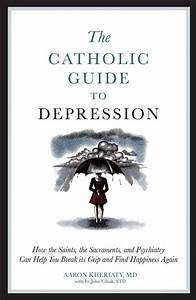 "It is safe to assume that religious conviction and faith must be genuine and sincere if they are to provide the mental and physical health benefits that several studies have suggested."  If patients are seeking God,  "doctors can encourage patients to explore such activities confident that religious practices will likely not harm, and may indeed, help, their patient's mental health."
It's difficult to pin down specific aspects of devotion and frequent church attendance helps lower the suicide rate.effect. It's known that those who are depressed are less likely to attend religious services.  Also, attending church puts the church goer in touch with a community of people, events, activities, ministries. This could be an aspect that keeps depressive or suicidal thoughts at bay.
Overall, the rate of church attendance predicts the suicide rate better than any other factor (including unemployment, traditionally regarded as the most powerful variable).
Besides all the spiritual benefits of the Mass, the protective phenomenon of Mass attendance against depression and suicide should be applauded and promoted far and wide!
Surprised by Life: 10 Converts Explain How Catholic Teachings on Life Led Them to the Church
Surprised by Life: 10 Converts Explain How Catholic Teachings on Life Led Them to the Church