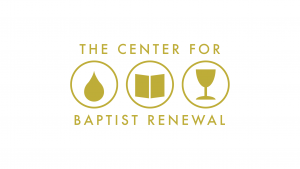 My post earlier this week, which lamented the dearth of patristic theology in much of evangelicalism, struck quite a nerve. I've heard from countless people from across the spectrum of evangelicalism—both publicly and privately—who've reached out to say they're also concerned about this problem. It's not a big secret that evangelicalism struggles with this at some level in every denomination, and the response to my last post is a reminder of that.
Though that post's point rings as true for me today as it has for years, I realized that I hadn't done an adequate job highlighting those who are contributing to patristic retrieval. Again, this is not one evangelical denomination's problem, but I want to highlight those in my own Baptist tribe who are doing this well.
This list could go on, by the way, but I wanted to highlight just a few here. Check out the CBR's list of fellows to see pastors and leaders who are committed to this effort. For an extensive bibliography of works on Baptist catholicity and renewal, check out the CBR's resources page.
—
Stay in touch! Email me at ChurchGrammar@gmail.com.