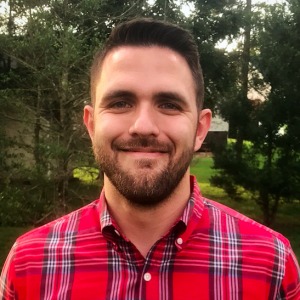 The most important thing to know about me is that I belong to the triune God. I'm also the happy husband of one wife and daddy of two girls.
Beyond that, I currently work with the Christian Standard Bible and as an editor for Holman Bible Publishers. I am also Editorial Director for the Center for Baptist Renewal, teach theology at California Baptist University, and co-host the Word Matters podcast. On top of all that, I write stuff here and there.
I am currently working toward a PhD in Theology & New Testament at Ridley College (Melbourne) under the supervision of Michael Bird and Scott Harrower. My dissertation is centered on a Trinitarian reading of the Book of Revelation. My research and teaching interests include the Trinity, Christology, the Book of Revelation, NT theology, biblical theology, hermeneutics, early Christianity (especially AD 100-500), and apocalyptic literature.
You can peruse my CV here. Also, I'd love to hear from you via email at ChurchGrammar@gmail.com and on Academia.edu.
You can check out the Archives to see some stuff I've written here, but below is a snapshot of some of my faves.