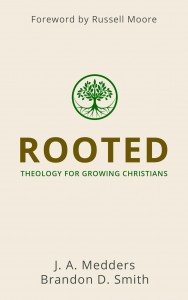 The Holy Spirit is perhaps the most overlooked person of the Trinity in many Christian circles today, but he is equally deserving of the praise and adoration given to the Father and Son. He is the crucial third component to the work of the triune God. The Spirit is the one who introduces us to the Father and Son, and then continues to remind us of the Father and Son.
The name "Holy Spirit" does not give a concrete picture of an individual person like "Father" or "Son" might, but he acts out his distinct role as specifically and uniquely as the other persons. The Spirit isn't an it; the Spirit is a he. Jesus promised that he would send the Spirit from himself and the Father as a "helper" to live within believers (John 14:16, 26; 15:26; Acts 1:8; Eph. 1:13-14). This promise came true at Pentecost, where the Holy Spirit filled believers and performed miraculous deeds through them (Acts 2:4). Christians experience and represent the triune God through the guidance of the Spirit (John 16:7-8; 1 Cor. 6:19-20; Gal. 5:22-25).
In his book Forgotten God, Francis Chan writes, "We are not all we were made to be when everything in our lives and churches can be explained apart from the work and presence of the Spirit of God." It is important to remember that the Holy Spirit literally lives and works in believers (2 Tim. 1:14). Through the Spirit, God himself accompanies Christians through the ups and downs of life, leading us in truth and pointing us toward the joy of knowing him. As if shackles have been undone from our feet, we are liberated by the Spirit to walk in true freedom from the slavery of sin.
The Holy Spirit is not just a mere expression of God, but God himself. Christians should be encouraged to walk in the expectation that we really are empowered to live as children of the Father, being led, as Luke writes, by "the Spirit of Jesus" (Acts 16:7). The Spirit isn't some ooga-booga force; he is the personal presence of God to empower disciples of the risen Jesus to live for the glory of God. This is why Paul can say, "For you did not receive the spirit of slavery to fall back into fear, but you have received the Spirit of adoption as sons, by whom we cry, 'Abba! Father!' The Spirit himself bears witness with our spirit that we are children of God" (Rom. 8:15-16).
Note: This post is an excerpt from my book with J. A. Medders, Rooted: Theology for Growing Christians.
—
Stay in touch! Email me at ChurchGrammar@gmail.com.