Thoughts:
I'm often unsatisfied with God's good gifts because, in my heart of hearts, I believe my own wishlist is sufficient for me.
Quotes:
Chief Justice John Roberts recently spoke at his son's graduation. I think every college student should be required to watch or read this speech, and particularly this part: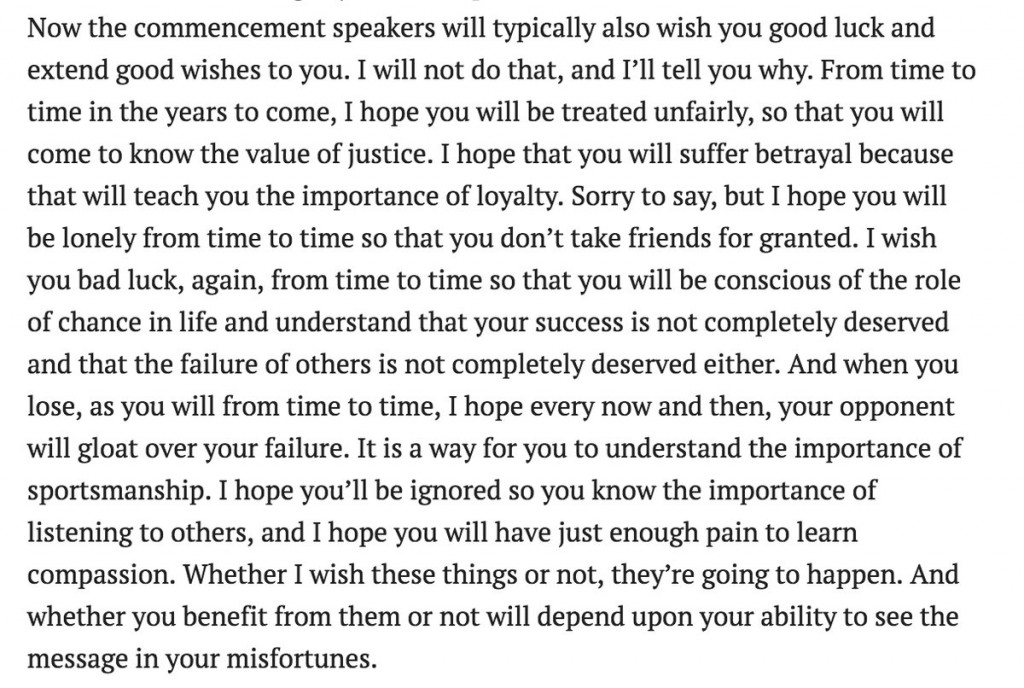 Links:
Facts & Trends interviewed members of the Christian Standard Bible team—Tom Schreiner, Trevin Wax, and David Allen—about the process of translating the world's most popular book.
Larry Hurtado wrote a short but interesting post on the NT writers' particular interest in calling Christians "saints."
My latest post at The Gospel Coalition discusses the real reason we don't read our Bibles.
Books I'm Reading:
A Place at the Table: George Eldon Ladd and the Rehabilitation of Evangelical Scholarship in America by John A. D'Elia.
Jesus the Eternal Son: Answering Adoptionist Christology by Michael F. Bird.
—
Stay in touch! Email me at ChurchGrammar@gmail.com.