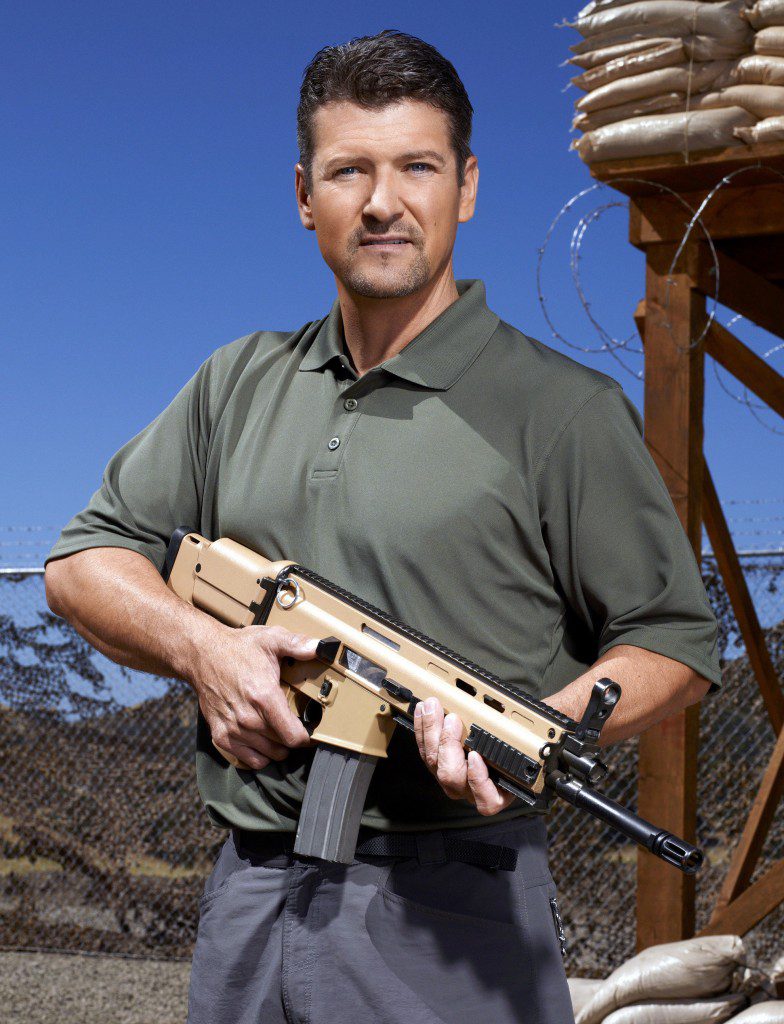 It's almost time for the debut of dad's new show!
Kevin Scholla interviews dad about his new NBC show Stars Earn Stripes which premieres after the Olympics. They discuss whether mom has a political future, how dad deals with the constant criticism of the family, the challenges of being a dad, Van Halen, and fishing!
Also, did you know the celebrities on Stars Earn Stripes are playing for various military-related charities? Please support dad's charitable organization – Armed Services YMCA Alaska!
"Stars Earn Stripes" Premieres on NBC, Monday, August 13 (8 – 10 p.m. ET).
Do you want to be a part of my DWTS journey? Then, e-mail me so I can add you to my mailing list.  (My address is BristolsBlog @ gmail.com, without the space! Make sure to use the subject line: DWTS.) I'd love to give you the latest up-to-the-minute reports about the show!