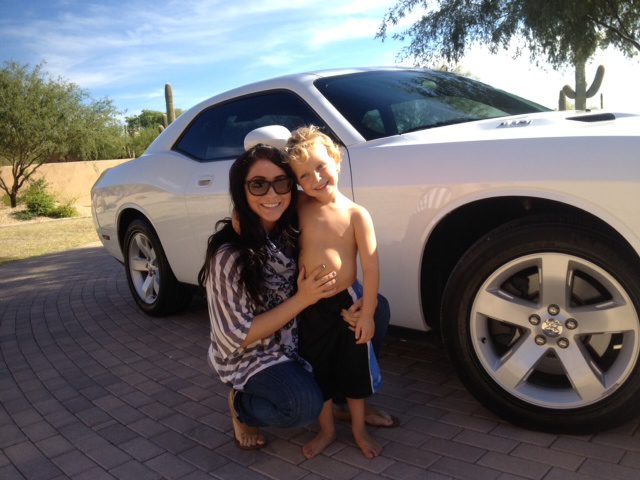 Faithful readers know I love Craigslist!!  So, when it came time to sell my car, that's exactly where I went!  Here's the information about my car:
2010 Dodge Challenger R/T HEMI
14,510 Miles
Just had custom black and white leather seats installed.
When not in use it stays in an air conditioned garage
Tinted Windows
Not one scratch or ding
Title in hand
See my Craigslist ad here!  Anyone interested?  Let me know through Craigslist!
(Cute boy in above photo not included!)