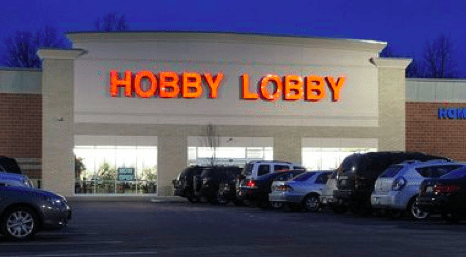 I'm embarrassed that it took me so long to respond to some of your questions.  Back when Life's a Tripp was showing on Lifetime, many of you asked where I got the cool art I had in my new house.  Well, it's a little late, but I got them at Hobby Lobby.  Do you guys have those stores where you live?  Sadly, we don't have one in Alaska, but I used to go to the one in Arizona which had such cool stuff!
If you have one in your hometown, please spend lots of money there.  In case you haven't heard, Hobby Lobby CEO David Green is a wonderful Christian man.  Also, he is suing the government because Obamacare is making them provide contraception to their employees:

The mandate requires businesses and organizations, with some exceptions, to provide access to contraception coverage — Hobby Lobby was most concerned about coverage for the morning-after pill, which some consider tantamount to an abortion-causing drug. Hobby Lobby has refused to comply, while saying the fines could add up to $1.3 million a day.
I wish the best to them in their lawsuit.  And in the meantime, shop at Hobby Lobby!

Read more on the Faith and Family Channel, follow me on Facebook and this blog on Twitter!