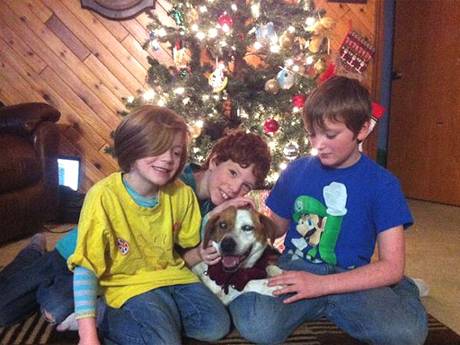 You'd have to live in Alaska to really appreciate this story, but I thought I'd pass it along:
When their blind eight-year-old dog went missing from their remote Alaskan home in a heavy snowstorm, the Grapengeter family felt sure they'd never see her again. But after more than a week of searching in temperatures as low as minus 40C, Abby, a brown-and-white mixed-breed whom the Grapengeters rescued from an animal shelter as a puppy, turned up safe and sound at the home of a local vet.
As many of you know, I've lost my dog before and know how scary that can be.  So glad the Grapengeters have Abby back home!
Read it all here!
Read more on the Faith and Family Channel, follow me on Facebook and this blog on Twitter!