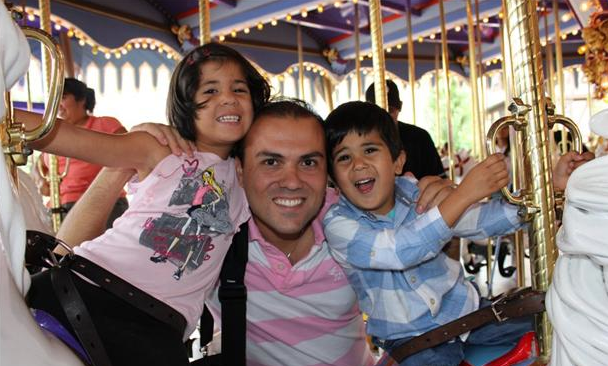 A few weeks ago my mom tweeted about an American pastor named Saeed Abedini being held and tortured by the radical Iranian regime. He's been sentenced to eight years in Iran's most brutal prison simply because of his Christian faith.
This pastor and father has shown enormous courage, but now Iranians are lying to him in prison — telling him that Americans have forgotten about him.
Yesterday was Save Saeed day, and Christian and country musicians across the U.S., including Toby Mac, Ricky Skaggs, Steven Curtis Chapman, Mercy Me, and many others tweeted for him and signed a petition for his freedom. (In fact, #SaveSaeed was trending on Twitter yesterday! Let's keep it up!) The American Center for Law and Justice represents his family and is organizing a petition on his behalf. Please consider signing and telling this American pastor that he will never be forgotten.
We should never leave an American behind.
How you can help:
1. Sign the petition.
2. Tweet using: #SaveSaeed.
3. Pray for Pastor Saeed, his family in Iran, and his wife and children here in the United States.

Read more on the Faith and Family Channel, fan me on Facebook and follow this blog on Twitter!