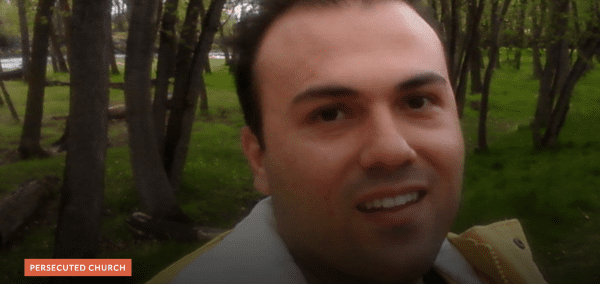 Praise the Lord! I woke up to the best news this morning.  American Pastor Saeed Abedini was just released from the Iranian prison where he had been arrested and held for his Christian faith for over three years!
Readers of this blog have followed his horrible situation since September of 2013 when I first found out about this travesty of justice.  Since then, I've posted about this American who'd been jailed for his faith many many times.  I honestly wondered if I'd ever get to write this post I'm doing now.
But, finally, he's out.
The American Center for Law & Justice reports:
"American Pastor Saeed Abedini has just been released from imprisonment in Iran.

For more than three years, Pastor Saeed – a U.S. citizen – has endured imprisonment in Iran.

We can now officially confirm that Pastor Saeed has been freed.  In addition there are reports that 3 other Americans imprisoned in Iran have also been released.

News broke late last night that Pastor Saeed had been taken from his prison cell to Iran's Central Intelligence agency.  While the details are still coming in, we can confirm that this morning he was released."
You have joined me in praying for the release of Pastor Saeed, and for the comfort of his wife and his two small children for the past three years. God heard all of our prayers and answered them in His time today! 
Let's keep praying for the Abedini family as they heal from all that they have endured since Saeed's imprisonment.  I can't imagine what they're going through.
Buy my Mom's new devotional, Sweet Freedom, in bookstores everywhere!
Read more on the Patheos Faith and Family Channel, fan me on Facebook, follow me on Instagram and follow this blog on Twitter!