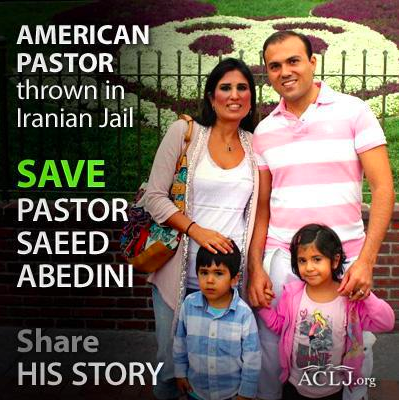 My mom and I have drawn attention to Pastor Saeed's case before. He's an American pastor imprisoned and tortured in Iran. Did you know the European Union spoke up for him in U.N. meetings but our own President didn't? Jay Sekulow of the ACLJ is testifying before Congress on Friday to call attention to this American Christian hostage.
They want 500,000 signatures in support by Friday — believe it or not, they only need 37,273 more!
Can we help them? Please go here to sign the petition. And don't forget to pray!
Read more on the Faith and Family Channel, fan me on Facebook and follow this blog on Twitter!