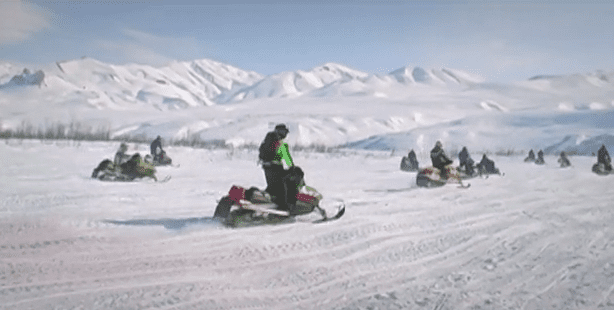 Check out this Alaskan project!! So proud of Joey Junker, and the guys working on this amazing project:
The Winter Project is a true story documentary about backcountry snowmachining in Alaska. The story will stick to the roots of its origin as it will be as rigid as the backcountry it is being filmed in – featuring world class athletes, world class riding locations, created by a team of award winning filmmakers. Winter Project will not only capture backcountry snowmachining, it will also pay special tribute to the Alaskan filmmakers who influenced the early days of this sport. This portion of the film will be told by featuring the pioneers from High Life Films (Turnagain Hard Core series) and Frontier Films (2 Stroke Cold Smoke series).
They really are so talented and work so hard, and this Winter Project would be unreal!!!
Want to be a part of this? Now is your chance, because this ends on the 30th!