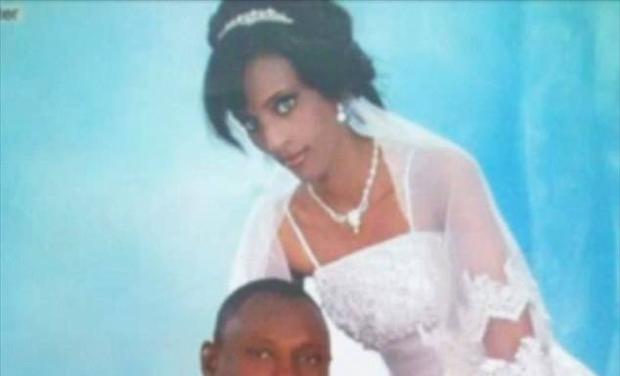 This is horrible!  A pregnant woman is going to be killed because she is a Christian.  The Sudanese authorities gave her a chance to escape death — all she had to do was convert to Islam.
She wouldn't.
Now, she's sentenced to death.  The Sudanese are going to let her give birth and nurse her baby before killing her.  Here are the details:
In Sudan, a judge has sentenced a pregnant Christian woman, Meriam Ibrahim, to death.

Her only crime is her Christian faith.

According to news reports, her mother raised her Christian, but her father (who abandoned the family) was Muslim. Her father's faith was imputed to his daughter, so in the eyes of Sudan, she was Muslim. Thus, when she professed Christianity, she committed apostasy – a crime punishable by death in Sudan.

Fox News has the barbaric details:

The court in Khartoum ruled that Ibrahim must give birth and nurse her baby before being executed, but must receive 100 lashes immediately after having her baby for adultery — for having relations with her Christian husband. Ibrahim, a physician and the daughter of a Christian mother and a Muslim father who abandoned the family as a child, could have spared herself death by hanging simply by renouncing her faith.

"We gave you three days to recant but you insist on not returning to Islam," Judge Abbas Khalifa told Ibrahim, according to AFP. "I sentence you to be hanged to death."

But Ibrahim held firm to her beliefs.

"I was never a Muslim," she answered. "I was raised a Christian from the start."

Christianity is not a crime!  Write a letter to the Sudanese government to demand that they release Meriam immediately now.
Read more on the Faith and Family Channel, fan me on Facebook and follow this blog on Twitter!