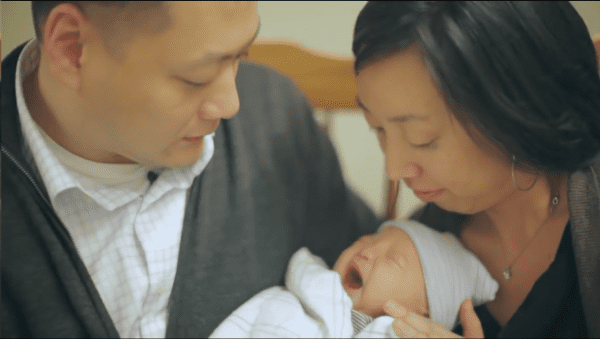 Dennis and Carita Chen traveled from Texas to California to adopt a child whose only name was "baby boy." They could barely contain their excitement and emotion as they closed the distance between themselves and their son.
Then they saw him for the first time, and it all spilled over.
Carita says as soon as they saw him, they gave him the name "Jacob." And at that moment, he was theirs.
Dennis said their journey reminds him of the great lengths that Jesus went to so God could adopt us, and he hopes one day Jacob will be adopted a second time by his Heavenly Father.
Watch the start of this sweet family below:
Read more on the Patheos Faith and Family Channel, fan me on Facebook and follow this blog on Twitter!