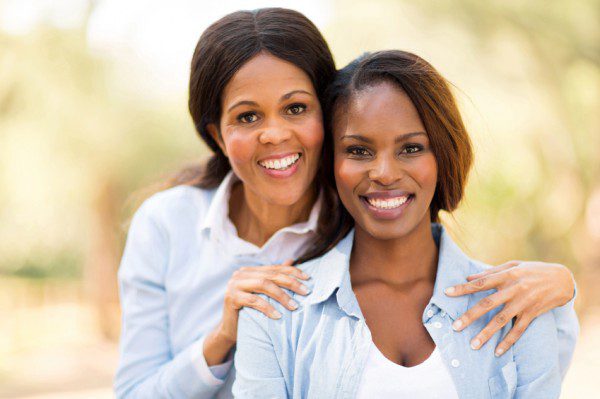 I love a good family reunion story!
When La-Sonya Mitchell-Clark decided to look for her birth mom, she didn't think it would be so easy.
She learned her mother's name is Francine Simmons. She looked her up on Facebook and saw that she worked at InfoCision, the [same] teleservices company where she works.
She called up Francine and discovered they had only been living 5 minutes apart!
Her mother had given birth at just 15 years old, and only held her child for a moment before giving her up.
La-Sonya also discovered 3 sisters she didn't know she had – one of which also works at InfoCision.
"Now, we've got a bigger, extended family where we can just be together," Simmons said.
Heartwarming!
Read more on the Patheos Faith and Family Channel, fan me on Facebook, follow me on Instagram and follow this blog on Twitter!