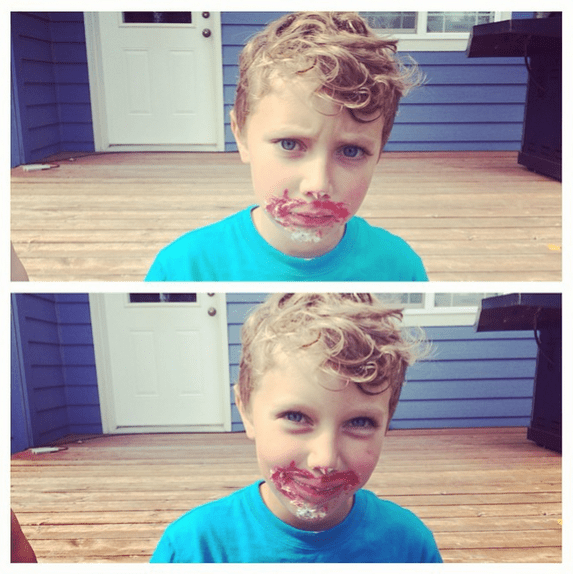 I just LOVE these pictures a friend took of Tripp!
How does he even get so much food on his face?? It doesn't even seem possible…
Boys…
Read more on the Patheos Faith and Family Channel, fan me on Facebook, follow me on Instagram and follow this blog on Twitter!