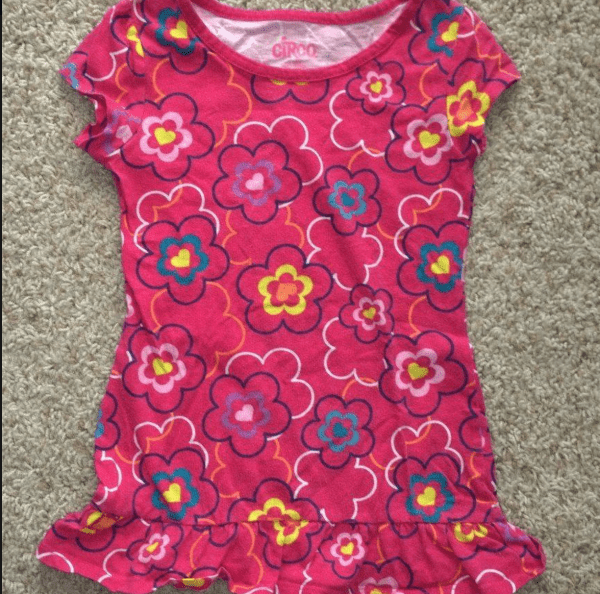 A mother with about 500 friends on Facebook posted the above photo with this caption:
Okay friends and family, I need your help! As most of you know, my daughter Cami has autism. For the past 4-5 years, she has been fixated on THIS shirt. She got her first one in kindergarten 5 years ago, and we have found 4 more since then, mostly on eBay. Her current one is almost unwearable, and eBay has gone dry. This shirt is a CIRCO brand from TARGET. They were sold in 2011-2012. This is where you come in. We need another "pink flower shirt", so will you please share this post or even just the photo? We will pay for the shirt and the shipping if someone would be kind enough to sell it to us. It has to be this exact shirt! We've tried similar shirts, and they don't cut it with Cami! 🙂 Thank you so much!! (any size is great!)
Would you believe that this post got shared 22,000 shares after news anchor Frank Somerville shared it on his Facebook page?
Unbelievably, she got more than 80 shirts from across the globe! This is the type of story that restores your faith in humanity!