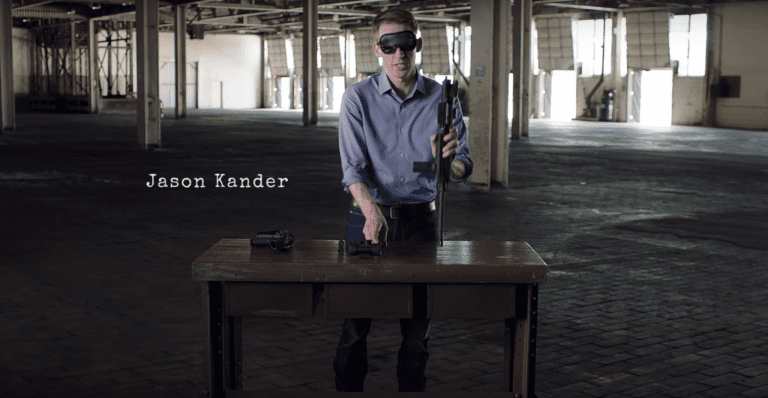 Campaign ads are often cheesy, nasty, or just plain boring.  But a Missouri Senate Candidate, Jason Kander, let his actions speak for themselves in his latest campaign ad.
And I was totally impressed!
Jason Kander, an Army veteran who served in Afghanistan, released a new advertisement last week in which he assembled a rifle in less than 30 seconds — blindfolded.

"Sen. Blunt has been attacking me on guns. Well, in the Army, I learned how to use and respect my rifle," Kander said, adding that while serving in the state legislature, he also "supported Second Amendment rights."
At the conclusion of his ad, with the rifle assembled, Kander removed his blindfold and issued a challenge: "I approve this message because I'd like to see Sen. Blunt do this."
Although I may not agree with all of his politics, as he is running as a Democrat, or even agree with all of his stances on gun control, I was totally blown away with Kander's skills in this ad.
Click CONTINUE to see the commercial for yourself: