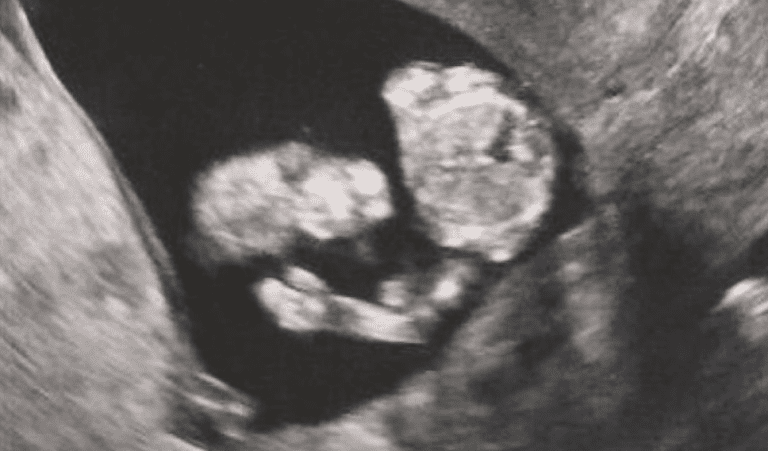 There is nothing sweeter than getting to see a sonogram of your new baby!  It is something I looked forward to every time I went to the doctor while I was pregnant with Tripp and Sailor.
Well one couple got a patriotic surprise from their little one when they went for a 12 week sonogram!
Mehgan Merriott and Robert Cooper, a former marine, told ABC News that their 12-week-old baby raised its hand to its eyebrow like a miniature soldier during a routine sonogram appointment on Sept. 12.

"While they were doing the sonogram the baby was actually sleeping on its side and they tried several times to get him/her to wake up to take the picture that they needed to take," Merriott of Columbus, Georgia, said. "The baby didn't want to wake up, then threw [its] hand in the air and then threw it back down."

"I almost cried," she added. "I thought it was sweet."
How precious is that!  I love that this little one is already honoring his daddy in his own special way.
Children, born or unborn, are such an amazing gift and I truly believe that the Lord uses even the tiniest of babies to remind of his goodness and of the things that are close to His heart!