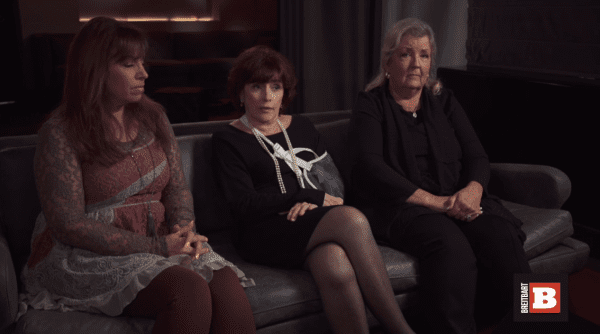 Wow!  Breitbart has this exclusive:
In an exclusive video interview at the presidential suite of the historic Watergate Hotel, the victims of Bill Clinton's alleged sexual assault  — Juanita Broaddrick, Kathleen Willey, and Paula Jones — got together for the first time in person to express their personal fear of Hillary Clinton and to warn voters that Clinton does not stand for women's issues.

The three women, who say their lives were forever changed by their experiences with the Clintons, used words like "terrified" and "frightened" to describe their feelings about the prospects of a Hillary Clinton presidency.
What is interesting is that Hillary NEVER reached out to these ladies to find out the truth.
"These were CRIMINAL acts, not sexual," they said.  "A rape is not an infidelity."
Watch the video: