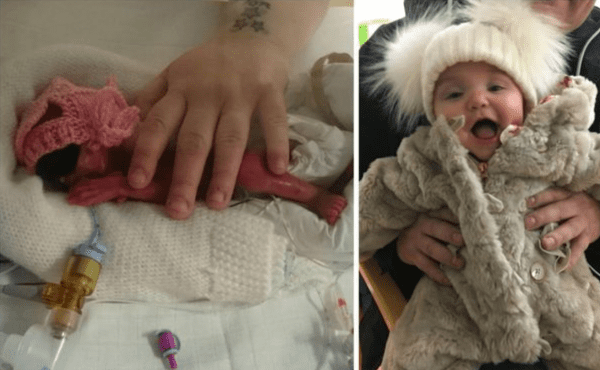 Pro-life activists from all over the USA are marching on Washington today to talk about LIFE!  I so wish I could be there with my brothers and sisters who care about ridding this nation of the plague of abortion.  (If only Alaska weren't so far away!!!)
Anyway, today I want to post some pro-life things to remind everyone that, as Horton said, "a person's a person no matter how small."
Here's a great story:
Little Francesca, of Liverpool, England, was born premature. Her mom, Victoria Bradley, 37, was just 24 weeks pregnant when she gave birth.
"After Francesca was born, nurses actually gave me a memory box, which they do for babies that die at birth," Bradley said. "They took prints of her hands and feet for me."

The size of Francesca's footprints at birth were compared to the size of a single penny, according to photos provided by Caters News
fetus," Bradley said. "Her skin was see-through, and she didn't have eyelashes or eyebrows. Her eyes weren't even open yet."
"I thought she still looked like a
Here's the crazy thing about this child.  The mother went into labor when she was just  24 weeks pregnant.  That was just days after the timing limit for abortions — a fact that makes her wonder if the doctors would've gone to such heroic efforts if she'd gone into labor just days earlier.
The baby weighed one pound, six ounces and had to undergo so many medical procedures.
But she lived!!!
At 17 weeks old, the miracle baby was discharged, and after fighting to stay healthy for the following months, the 9-month-old baby now weighs a healthy 15 pounds, two ounces.
"She's just a joy, she's so happy and she's cheeky too," Bradley said. "It's just great to finally have her home. I didn't think she would be here."
Love this!!