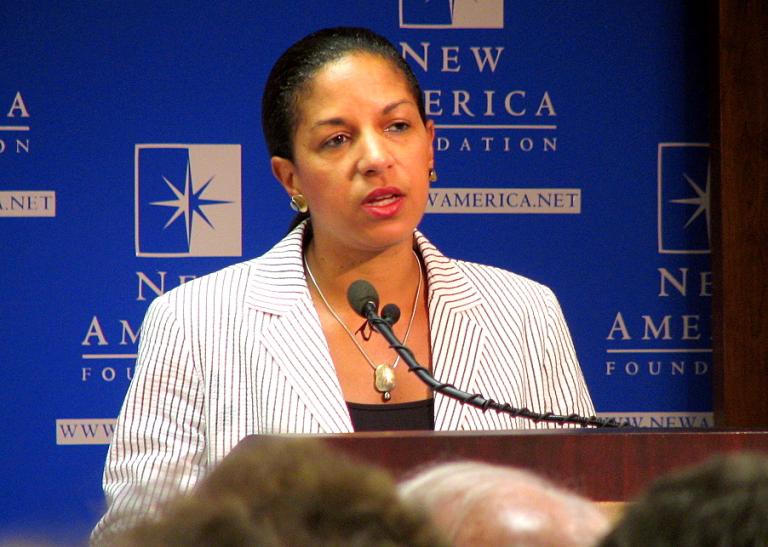 The truth is a powerful weapon and it's not something the Obama administration was very good at. That's why I'm glad my husband, Dakota, set the record straight during and appearance on Fox & Friends over the weekend.
Obama's former National Security adviser Susan Rice told plenty of doozies during her time in the White House. She blamed the Benghazi assault on a YouTube video, she has lied about spying on Trump's transition team, and now, she is lying about chemical weapons in Syria. She claims the Obama administration was able to remove all of them from the war-torn area. Not so, as we saw the horrendous images of those little babies suffering and dying from a sarin gas attack last week.
Now, thanks to Dakota, Rice was given a title that suits her much better: "liar-in-chief."
"You have to look, [Rice] was the last administration's appointed liar in chief," he said on Fox News. "She came out, she lied about Benghazi, and a year ago, she said on MSNBC all the chemical weapons were removed from Syria."
"Did she know then, just like she knew she lied about Benghazi, that they weren't removed? I mean, it's insane."
The truth hurts, but somebody's got to say it!
Click CONTINUE to see his appearance on Fox & Friends: