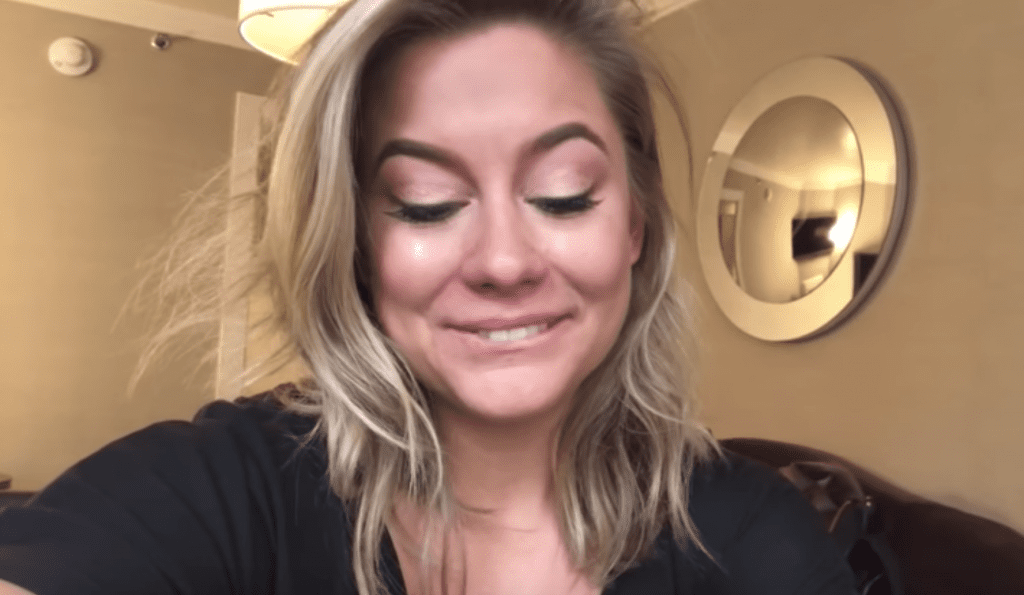 I got to know Shawn Johnson when she was on Dancing with the Stars — she's a wonderful woman.  Since then, the Olympic gold medalist married her husband Andrew East.  But she recently posted a video to YouTube that is absolutely heartbreaking.  Here's the description:
The past 48 hours have been some of the happiest, scariest, and saddest times of my life. My husband Andrew and I found out that we were unexpectedly pregnant, only to find out hours later some tragic news. I have been crying more than I ever have, but am still optimistic for what is next.
In her video, she talks about how she found out she was pregnant and then how she miscarried at 8 weeks. "It's been an emotional roller coaster. You go from shocked to 'holy crap' to 'I can't do this' to 'Let's do this' and now it's like, 'I pray to God I can do this.'"
But regrettably, it wasn't to be. ABC News reports more about the video:
Later, Johnson revealed that she had "started having really bad stomach pains and a lot of bleeding, which is not good for a pregnancy."

After several tests, doctors confirmed that Johnson had miscarried.

"It sucks," Johnson said toward the end of the video. "It's definitely not fun. I felt like going into it we didn't even know if we were ready for it…but having a doctor confirm that you miscarried doesn't feel good."
"How am I going to tell Andrew?" she said in an early part of the video. "He's going to be a daddy."
This is what gets me.  At the end of the video Andrew said to Shawn.  "We've grown through this, Babe, and I can't emphasize enough how proud I am of you."
So sad.  I cried when I watched this video, and my heart aches for Shawn and Andrew.  Thank you, guys, for sharing your story.
Watch her video below:
Image Credit: Screen Cap