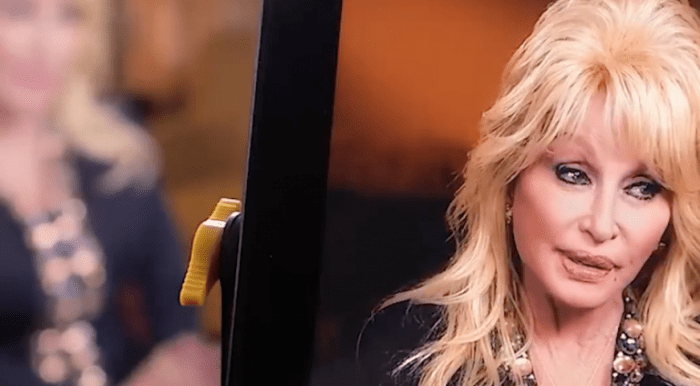 Okay, so I'm on a Dolly Parton roll here lately, but she's just so adorable.  She was recently interviewed by a reporter who tried to get her to get political and trash the President of the United States.  Apparently, every single person in this world has to bad mouth the President to get good press…  but Dolly wasn't playing that game.
"We have a President who said those things on that bus," the reporter said.
"I'm not addressing that.  I do not want to get into that," she said. "Of course I have my own opinion about everything and everybody.  But I learned a long time ago, 'Keep your damn mouth shut if you want to stay in show business."
"Yet, you are also a role model," the reporter pressed.
"I am.  That's true.  That's why I don't go around talking about people. I don't do politics, so I don't do any of that because I have a lot of fans out there and I don't want to offend anybody.
"Besides that, I just don't get into that. So, if you are deciding whether you want to ask me something more serious, don't because I'm not going to answer it.
"Fair warning," the reporter laughed.  That's why I love Dolly Parton so much.  She's a strong, powerful, successful lady who never lets herself get pushed around.  Yet, she does it in such a way that the media can't get enough of her.
"Well, you can ask, but I might just tell you where to put it if I know where you got it.
Ha!  That's awesome.  I love how she deals with this man, who doesn't seem to respect her decision to stay out of politics.  She looks him straight in the eye and says that she will not do that.  She is a hero against fake news!
The country music legend has been in the news lately because of her incredible generosity.  On Tuesday, she was honored for giving away 100 million books to children around the nation through her Imagination Library.
The singer dedicated the library to her late father, who never went to school and was illiterate. In fact, Dolly grew up in a house that had no books, except one: the Bible.
Watch the exchange below:
Image Credit: Screen Cap IJR Facebook