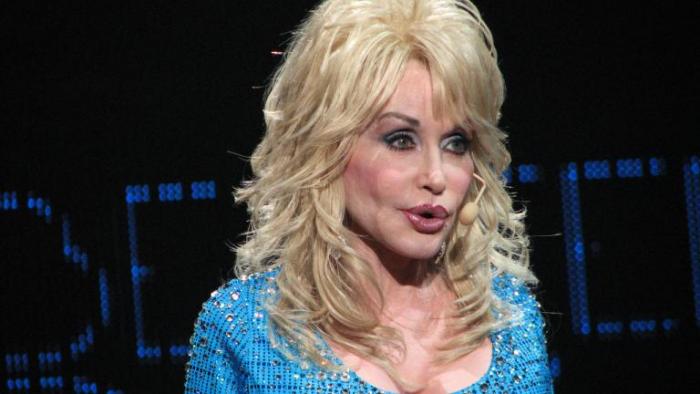 Awww, I love Dolly Parton's heart.  The country music legend has been in the news lately because of her incredible generosity.  On Tuesday, she was honored for giving away 100 million books to children around the nation through her Imagination Library.
The singer dedicated the library to her late father, who never went to school and was illiterate. In fact, Dolly grew up in a house that had no books, except one: the Bible.
IJR reports:
"I wanted to do something special for him," she said of the Imagination Library. "In the Bible, it talks about honoring your father and mother."

Parton, who has long professed Christianity, was referring to Exodus 20:12, which reads, "Honor your father and your mother, so that you may live long in the land the Lord your God is giving you."

The "I Will Always Love You" songwriter said her dad "took so much pride that little kids called me 'the book lady'" — a title she never imagined would accompany her name.
Her father, Robert Lee Parton Sr., died in 2000, so he never knew that his daughter would end up being a champion for literacy.
The singer says she could imagine being known in many different ways, but not as a person who donated so many books.
"I never thought about being 'the book lady,'" she said. "'The painted lady,' yes, 'the overexaggerated lady.' That goes to show you can't judge a book by its cover."
The Washington Post reports that she sat down with some children in the Library of Congress to commemorate the moment:
After a brief chat with Librarian of Congress Carla Hayden, Parton, dressed in a cream-colored sweater suit, carefully made her way off the stage to sit closer to a group of preschoolers from the area. She read to them from her children's book "Coat of Many Colors" and even sang some of the words, her perfect voice echoing through the great hall.
However, IJR says that — of all the things she's done in her life — this book charity "is the most precious."
Image Credit: pipilongstockings on Flickr