I propose a witchcraft to openly and purposefully work to arrest the rapid decline of the climate, overturn the human systems which harvest resources for personal gain, and to promote positive action toward healthy restoration of a life sustaining environment.
In order to do this, we must come together to work witchcraft to promote positive protest against climate breakdown, biodiversity loss and the risk of social and ecological collapse.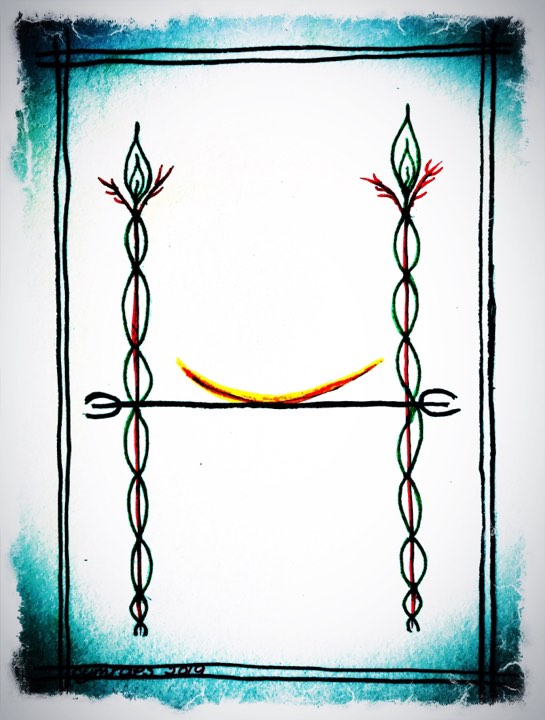 Provided here is a sigil, magically crafted by experienced worked  Lesley Jackson, for the express purpose of meeting these goals. The intention is that the sigil works as a catalyst for whatever magic or witchcraft any and all might use in order to charge and promote its specific purpose. With magical impulse, this can be used in order to spread and propagate positive action, arrest the harmful effects of climate change, and challenge the social systems which have become cancerous to this, our planet.
Please, share, work, contemplate and use the sigil for this purpose in your magics and witchcraft.