The following are the top ten best books I've read so far this year in alphabetical order by the author's last name (because agonizing over a precise order would take all the fun out of making this list):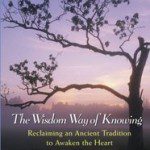 I have been a fan for many years of Bourgeault's work, including her most recent book The Meaning of Mary Magdalene: Discovering the Woman at the Heart of Christianity and especially her landmark book Centering Prayer and Inner Awakening. But The Wisdom Way of Knowing was easily the best book by her I read this past year even though it was published in 2003 (so I'm late to the game). In this small, short volume, Bourgeault outlines practical methods for recovering wisdom in our culture than is dominated by an overflow of data and so-called knowledge. To name a similarly excellent book that was published this year, I recommend Martin Laird's small gem of a book, A Sunlit Absence: Silence, Awareness, and Contemplation.
It is often said, even by critical scholars who should know better, that "writing in the name of another" was widely accepted in antiquity. But Ehrman dares to call it what it was: literary forgery, a practice that was as scandalous then as it is today. In Forged, Ehrman's fresh and original research takes readers back to the ancient world, where forgeries were used as weapons by unknown authors to fend off attacks to their faith and establish their church. So, if many of the books in the Bible were not in fact written by Jesus's inner circle — but by writers living decades later, with differing agendas in rival communities — what does that do to the authority of Scripture? Ehrman investigates ancient sources to reveal which New Testament books were outright forgeries, explain how widely forgery was practiced by early Christian writers — and how strongly it was condemned in the ancient world as fraudulent and illicit — and expose the deception in the history of the Christian religion.
Ehrman is always controversial, challenging, and accessible (at least in the books he publishes with HarperOne). Another great Ehrman read from this past year was The Reliability of the New Testament: Bart Ehrman and Daniel Wallace in Dialogue. This book is also accessible because it is the transcript of a live interaction in front of an audience.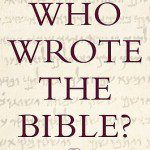 A riveting tour through the history of the writing, editing, and compilation of that anthology of ancient texts we call the Bible. It's been described as "an investigation and analysis that reads as compellingly as a good detective story." I have spent much more time familiarizing myself with historical Jesus scholarship, the Q Gospel, and the history of the New Testament. So, Friedman's book was a helpful refresher course on the documentary hypothesis regarding the Hebrew Bible. As a supplement, see his color-coded The Bible with Sources Revealed.
Gotto's book focuses on the mechanisms of traditional education that cripple imagination, discourage critical thinking, and create a false view of learning as a byproduct of rote-memorization drills. Gatto's earlier book, Dumbing Us Down: The Hidden Curriculum of Compulsory Schooling, introduced the now-famous expression of the title into the common vernacular. The real function of pedagogy, he argues, is to render the common population manageable. To that end, young people must be conditioned to rely upon experts, to remain divided from natural alliances, and to accept disconnections from their own lived experiences. They must at all costs be discouraged from developing self-reliance and independence. He taught for thirty years in public schools before resigning on the op-ed pages of The Wall Street Journal during the year he was named New York's official "Teacher of the Year."
I am a strong advocate for a robust public school education that is universally available to all members of our society, and I am deeply grateful to the many amazing teachers I have had over the years. But Gatto's book reminded me also of the incredible amount of wasted time I experienced in various classrooms. If my wife and I choose to have children, his book is yet another factor that prompts me to consider homeschooling (which is increasingly viable in our Internet Age), perhaps using the Great Books curriculum. But if we actually have kids I may change my mind. Only time will tell.
Commands to kill, to commit ethnic cleansing, to institutionalize segregation, to hate and fear other races and religions — all are in the Bible, and all occur with a far greater frequency than in the Qur'an. But fanaticism is no more hard-wired in Christianity than it is in Islam.
Although I have appreciate Jenkins' books for many year, his latest is both better and more important that I expected from the title alone. The devil is in the details, and he has amassed a stunning number of examples of how the Bible has been misused throughout history to horrifying results. His point: the problem isn't the text itself of any sacred scripture; it's how we learn and choose to read these texts that makes all the difference. It's a crucial read for anyone who is quick to highlight the problematic passages in the Qur'an, while being simultaneously blind to the larger number of problematic passages in the Bible. Jenkins' work helps further support my earlier post on "Why Not Choose Love? Picking and Choosing Scripture as a Twenty-first Century Christian."
Rohr is one of our greatest living wisdom teachers and elders. Everything he has written is worth reading, and I highly recommend (even in a world of over-flowing inboxes) his free daily e-mail meditations. I usually read two of his meditations each morning, and I may start over from the beginning next year. It is that good.
In this incendiary new work, the controversial author and speaker Peter Rollins proclaims that the Christian faith is not primarily concerned with questions regarding life after death but with the possibility of life before death.In order to unearth this truth, Rollins prescribes a radical and wholesale critique of contemporary Christianity that he calls pyro-theology. It is only as we submit our spiritual practices, religious rituals, and dogmatic affirmations to the flames of fearless interrogation that we come into contact with the reality that Christianity is in the business of transforming our world rather than offering a way of interpreting or escaping it. Belief in the Resurrection means but one thing: Participation in an Insurrection.
Rollins is another of those authors, like many on this list, whose books I pre-order without question because everything they publish tends to be provocative, original, and worth reading.
Lately the American Left has withdrawn into the ivied halls of academe to rue the nation's shameful past and present. In this set of lectures, one of America's foremost philosophers challenges this lost generation of the Left to understand the role it might play in the great tradition of democratic intellectual labor that started with writers like Walt Whitman and John Dewey. In the turn to theory, Rorty sees a retreat from the secularism and pragmatism championed by Dewey and Whitman, and he decries the tendency of the heirs of the New Left to theorize about the United States from a distance instead of participating in the civic work of shaping our national future.
I was assigned a lot of writings by the late Richard Rorty as an undergraduate philosophy major. If I could go back, perhaps I would preferred to have been assigned more Caputo. However, I have deeply benefited from Rorty's emphasis on the theme of pragmatism in the American philosophical tradition. He is a fascinating interpreter of other philosophers, and perhaps, bar none, the writer of the most lucid and literary philosophical prose I have ever encountered. In a field bedeviled by dense jargon, Rorty is a welcome change. Fascinatingly, his maternal grandfather was Walter Rauschenbusch, a central figure in the Social Gospel movement of the early twentieth century.
When Irving Sandler published The Triumph of American Painting in 1970, this groundbreaking study quickly became the canonical account of Abstract Expressionism. Now, nearly 40 years later, Sandler, the preeminent chronicler of postwar American art, returns to the subject with this new study. Sandler focuses on two new aims: first, to present the fresh conclusions about Abstract Expressionism that he has arrived at since 1970, and, second, to counter what he sees at the distorted interpretations of the movement offered by some younger art historians. This new study focuses on the decade (1942-1952) when the Abstract Expressionists matured as artists and created their most important works, and also identifies the distinctly American character of Abstract Expressionism, in particular the painters Sandler sees as the movement's most important figures: Jackson Pollock and Clyfford Still.
I have a longtime obsession with the Abstract Expressionist movement, and Sandler's book was my companion on a bustrip earlier this year to the Museum of Modern Art's recent retrospective. It was worth the trip because so much of this art is on such a large scale that a its aesthetic power cannot be fully captured in a book-sized representation.

Westphal brilliantly shows how much Christians can learn from atheists such as Feuerbach, Marx, Nietzsche, and Freud. Our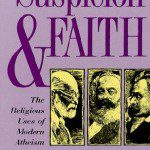 greatest critics can sometimes be our greatest teachers because they baldly point out the weaknesses that our friends are unable or unwilling to speak aloud. Peter Rollins rightly suggests that Christians should study books such as this one during the Lenten season. He calls his bold proposal, "Atheism for Lent."
Bonus: Most Anticipated Books that Will Be Published in 2012:
An eminent scholar of American evangelicalism explores the history and reflects on the future of this native-born American faith and its connection to the life of the nation." I am grateful to my friend Darren for pointing me toward what looks to be an important book for intelligently framing the conversation around Mormonism and the 2012 election.
Fiction: Although I clearly spend most of my available reading time on religion and philosophy, I do usually make some space to read fiction over the holidays. During Thanksgiving, I really enjoyed Jeffery Eugenides' novel The Marriage Plot, which has some great religious motifs. Between Christmas and New Year's, I'm looking forward to reading Stephen King's well-reviewed 11/22/63, Tom Perrotta's The Leftovers (an anti-Left Behind novel set post-Rapture), Best American Short Stories 2011, and The Best Spiritual Writing 2012.
Previous Lists
What have I left out? What are your favorite books from this past year?
The Rev. Carl Gregg is a trained spiritual director, a D.Min. candidate at San Francisco Theological Seminary, and the pastor of Broadview Church in Chesapeake Beach, Maryland. Follow him on Facebook (facebook.com/carlgregg) and Twitter (@carlgregg).