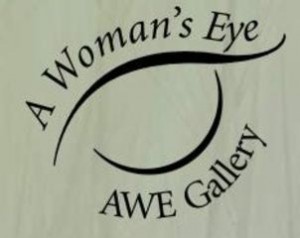 It's a place where beautiful art melds nature, faith, and feminism together: A Woman's Eye (AWE) Gallery in San Francisco. Adjacent to "the purple church" (Ebenezer/herchurch Lutheran), the gallery features the work of five women artists living and working in the Bay area.
As the website describes the artists and their work:
"While each brings her unique vision to this body of work, nature themes predominate, reflecting a respect for the spirit of the earth and Mother Nature."
And the mission of the gallery:
"Our mission is to be a venue for women's artistic expression. We believe women have a unique world-view and we want to create a place for women to show how they perceive the world. Our gallery provides access not only to our own work, but also to the creative vision of other women artists. AWE Gallery often holds events featuring artists and themes of interest and impact to women and the wider Bay Area community."
I attended the annual Faith and Feminism Conference at herchurch twice in recent years (this year, rechristened "herconference: where faith traditions and Goddess meet") and each time we were privileged with an event at the gallery. It was a fitting part of an experience in a community filled with theological creativity, liturgical freedom, liberated praxis, and rejuvenated spiritualities.
Author note: 'Honorable Mention' is a recurring feature on this blog … a quick mention/shout-out to someone or something worth noting.
Editorial tech note: if you like this blog, please subscribe in the box at right; and if you've already subscribed, you may need to re-subscribe due a kink we worked out with my RSS feed. Thanks!