The three most-viewed posts for the month of August here at feminismxianity were:
Todd Akin, Paul Ryan, and The Rapist

It's Not Too Soon. It's Too Late.
In case you missed any of them, go ahead and take a look. I suppose it's not be surprising that pieces on gun control, rape, and contraception and abortion garnered a few more looks than others. It's also pretty clear that plenty of folks didn't like what I had to say in some of them.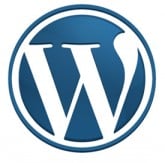 What has so far surprised me, in my first full month of serious writing for this blog at Patheos is how many commenters seem to be male, and how few of the comments seem to be from women. Just an observation. And though I'm new at this, I know enough to not read too much into who does and doesn't comment, and that blog traffic is rarely reflected in the comments section.
I do think that there's an ongoing need for feminist voices writing at the intersection of religion and politics and I hope you'll stick around for more.
To subscribe to this blog or to my Twitter feed, just click on the icons on the right side of the page.