What are the key issues for people of your tradition to consider as they approach this election?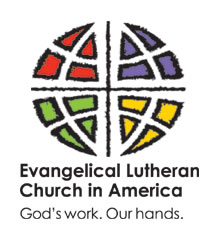 I stand in two traditions – Lutheranism and feminism – and answer this question from that multiplied perspective.
First, in terms of key issues for people in the Lutheran (ELCA) tradition, I refer to words from Presiding Bishop Mark Hanson from this past summer:
"Poverty. When we begin there, I suspect we will focus on abstract economic conditions. We may turn to income levels to define when a person or household is deemed to be poor.

"But what happens when we begin by talking with people who are experiencing poverty?  Then our starting place is our shared humanity. Then we can see in others the created image of God.  …

"When we say with Martin Luther that faith is a living, daring confidence in God's grace, we are talking about a faith that has everything to do with how we live with our sisters and brothers in need. Living in Christ by faith, we have the promise of God's unfailing, unrestrained mercy for all. This faith moves us toward community with and honor for the dignity of our neighbors, especially those often shunned or shamed because they live in poverty.

"In Luther and the Hungry Poor (Fortress, 2008), Samuel Torvend writes: 'Luther suggested that receiving bread and wine, the body and blood of Christ, signifies the creation or confirmation of a community that receives 'gifts' and consequently bears responsibility to respond in mutual assistance to each other.' …

"With people who live in poverty and as a witness to our faith in Christ, let us as the ELCA continue to commit to

Providing counsel, food, clothing, shelter and money for people in need, in ways that respect their dignity.
Working to promote sustainable communities through agricultural development, micro-lending, water purification and other forms of developmental assistance.
Advocating for public and private policies that effectively address the causes of poverty."
This is why the social safety net feature of government is an essential issue for people in this tradition.  Social security, Medicare, Medicaid, Pell grants, and the many ways in which Mitt Romney's derided 47% relies on these programs at key points in life matter in this election.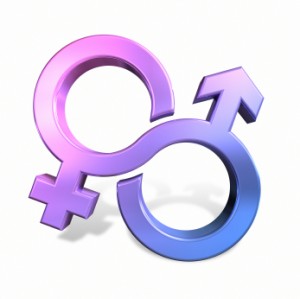 These are also programs and issues central to women's lives.  The feminist tradition in which I stand shares such commitments and focuses on the economic and social empowerment of women. 
Cynthia Milsap, over at RhRealityCheck, notes that:
"Reproductive justice is a framework that places the lived experiences of women at the center of the debate and recognizes that they must have the social, economic, and political resources to be healthy, have healthy families, and live in healthy communities."
Earlier this fall, I noted that attempts to separate "social issues" from "economic issues" are deeply flawed.  I quoted from Bryce Covert's article at The Nation from March 15:
"The knife also cuts the other way: social issues have economic impacts. The debate around contraception is a perfect example. Not only does access to contraception boost economic productivity and save us money, it has huge fiscal implications for the women who seek it. The typical woman uses contraceptives for about thirty years to control her reproduction, which means that if she starts at age 18 she'll end up shilling out over $66,000 over her lifetime with insurance—and almost $12,000 without. And four in ten women of reproductive age don't have insurance. This is why over 7 million women get contraception from publicly funded family planning clinics. These women will have nowhere to turn if we cut that funding the way "fiscally conservative" Republicans would like."
I also pointed out that:
Covert goes on to discuss a 2011 report on the economics of abortion (a follow-up to a similar study in the 1980s), and how "abortion rates, particularly among poor women, have been on the rise during the recession due to high unemployment and lowered incomes."  And despite the fact that abortion rates overall have declined over the past twenty years, "they've increased among low-income women."
Both as a Lutheran and as a feminist, poverty and economic inequality are key issues that I am considering this election because of their impact on women, families, and their communities. 
And given the political parties and their track records recently, the choice for me on election day will be very clear.
Content Director's Note: This post is a part of our Election Month at Patheos feature. Patheos was designed to present the world's most compelling conversations on life's most important questions. Please join the Facebook following for our new News and Politics Channel — and check back throughout the month for more commentary on Election 2012. Please use hashtag #PatheosElection on Twitter.