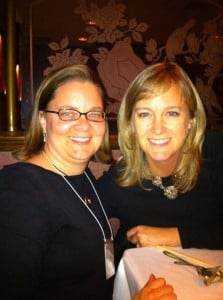 Today I'm at the annual meeting of the Lutheran Women in Theological and Religious Studies, an "additional meeting" of the joint American Academy of Religion and Society of Biblical Literature in Chicago. I'm presenting some new work on gender theory, trans activism, and theology that I'll share some of here in the coming weeks.
I first encountered this group, LWTRS, as a bright-eyed and overwhelmed graduate student in 1996. It had existed for a little less than years prior to that, having begun, as so many feminist organizations do, with conversations among a small group of women trying to navigate and engage patriarchal institutions and networks. Since I was brought in, by a female mentor who had been part of those initial conversations, it has continued to be for me an amazing support system of academic women of faith, welcoming each other into the carnival-ride that a national conference like this can be, supporting each other's creative and critical scholarly work, and helping each other navigate the terrifying job-search process. It provides a space, a little bit on the margins of the "thing" that is AAR/SBL, that manages to be both safe and challenging, personal as well as professional.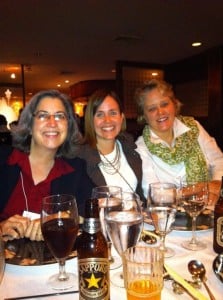 It is also an organization a little bit connected to, and a little bit on the margin of, the denominational offices of the ELCA. It is mentioned on the Justice for Women webpage, briefly, as follows:
"Academic Lutheran women and women teaching at Lutheran institutions gather annually for papers, worship and friendship."
We've had interesting conversation over the years about how the institutional church can both support the important role that this male-dominated organization plays in identifying and nurturing scholars, especially younger women, and not let it take over and co-opt our work for its own purposes. It's a balance I think we have managed to maintain, a balance that feminists of faith are always trying to achieve.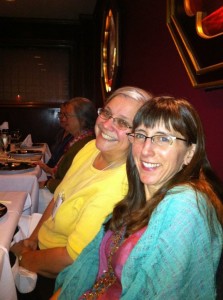 I can't imagine having made it through a doctoral program and years of tenure-track job searches without this organization. And as I have moved into a more senior status position professionally (senior?! what?!?!) I have always tried to pay it forward, to lift up the voices and stories and work of the other women just stepping into this weird weird professional world of higher education and doing theology.
We can only get through this and succeed if we do it together.
Pictures from 2010 gathering celebrating the release of Transformative Lutheran Theologies ~ a book project emerging out of the relationships and work in this group.
Author note: 'Honorable Mention' is a recurring feature on this blog … a quick mention/shout-out to someone or something worth noting.