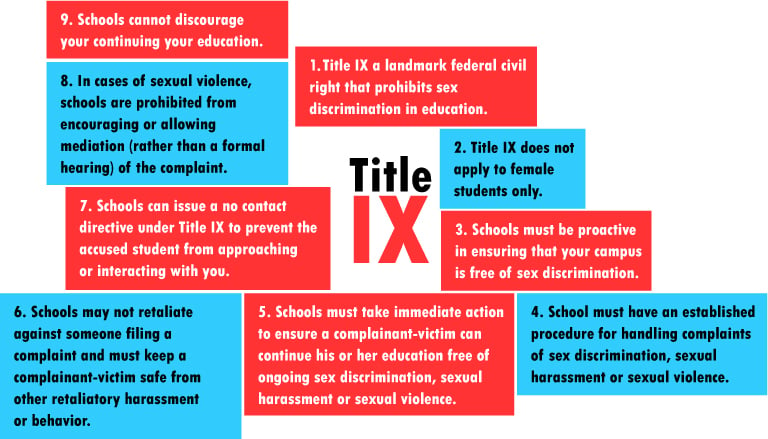 In another lifetime and in another state, I sat in a meeting with church leaders lamenting the declining number of young people in confirmation classes and other weekday church activities.  The reason for this declining youth participation in church, according to one old white man?
Title IX.
What?
Yes, he said, quite convinced.  "Ever since girls started playing sports in school too, families just have no time for church."
I'll never forget that comment, though I have happily forgotten that man's name.  His blindness to what was really not drawing young people and families into his congregations was remarkable.  (Like, say, that attitude?!)
Because perhaps nothing has done more to lay the foundation for the academic and leadership successes of women and girls of my generation and younger than Title IX of the 1972 Education Amendments.  A new campaign, Know Your IX, is designed to use the legal protections already in place to empower young people to claim their right to an education free from discrimination and abuse.
As described in The Nation,
"Despite popular misconceptions, Title IX guarantees far more than equity for college athletes.  It is, in fact, a guarantee that each student should receive an education free from sexual violence and harassment. Know Your IX, a new campaign aiming to 'empower students to stop sexual violence,' intends to clarify widespread misunderstanding of Title IX and make clear what the statute provides and how to file a complaint when it is violated."
The newly launched campaign is supported by organizations like the American Association of University Women, the National Women's Law Center, the Harvard Law School Gender Violence Clinic, and the American Civil Liberties Union.  And while it focuses on college students and sexual assault, it is dedicated to promoting awareness of the broad set of rights that Title IX bestows on all students:
"This site is specifically focused on sexual violence, harassment, and abuse on U.S. college and university campuses. But Title IX protects students at all levels of education and in a number of additional areas, including discrimination against pregnant students, female athletes, and women in Science, Technology, Engineering, and Math (STEM) fields. For more information we encourage you to check out larger organizations like the ACLU and the National Women's Law Center."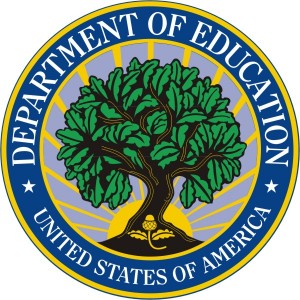 Lest you think this is just the crazy organizing of angry feminists (and really, what's wrong with that anyway?) in 2011, the Office of Civil Rights at the Department of Education sent out a "Dear Colleague" letter "to colleges, universities and schools across the country to assertively remind them of — and help them carry out — the Title IX requirements on the prevention of sexual harassment they must adhere to as federally funded institutions."  As noted in Inside Higher Education, that letter
colleges must address and prevent sexual harassment so they are in compliance with Title IX, which prohibits discrimination on the basis of sex. The new guidance elaborates on mandates that officials said colleges have previously misunderstood or not adhered to."
"describes at length the various ways in which
Why now?  Recent news:
"The campaign couldn't come at a more appropriate time, as colleges across the country—from Swarthmore, Dartmouth and UNC Chapel Hill to UC Berkeley, Occidental, USC and UC Boulder—are coming under increased scrutiny and facing discrimination complaints for violations of Title IX and the Clery Act. In fact, a nationwide survey by Students Active for Ending Rape found that only 9.8 percent of students would give their college's sexual violence policies an A—half of the respondents gave their school a C or lower."
To be sure, Title IX has also had a lot to do with raising women's participation in sport and giving them access to all the benefits that come with that.  My colleague, Dr. Amy Wilson, authored the NCAA's report on "The Status of Women in Intercollegiate Athletics as Title IX Turns 40" to mark that milestone in 2012.  It's full of significant data and can be accessed for free here.  Authors of the Title IX Blog note that:
"the report shows progress but persistent gender inequality in college sports, confirming the pervasive view among Title IX advocates, that the law's 40th anniversary provides an opportunity not only to celebrate, but also to take stock of how much more remains to do."
For anyone working at any level of education, there is little more important than ensuring student safety and protecting their ability to thrive and succeed, in the classroom, on campus, and on the playing field.
So, despite what that church leader tried to tell me so many years ago, Title IX has done a whole lot of good for women and men, girls and boys, families and communities.  It's so simple:
"No person in the United States shall, on the basis of sex, be excluded from participation in, be denied the benefits of, or be subjected to discrimination under any education program or activity receiving Federal financial assistance."
Who could disagree with that?
Infographic from KnowYourIX.