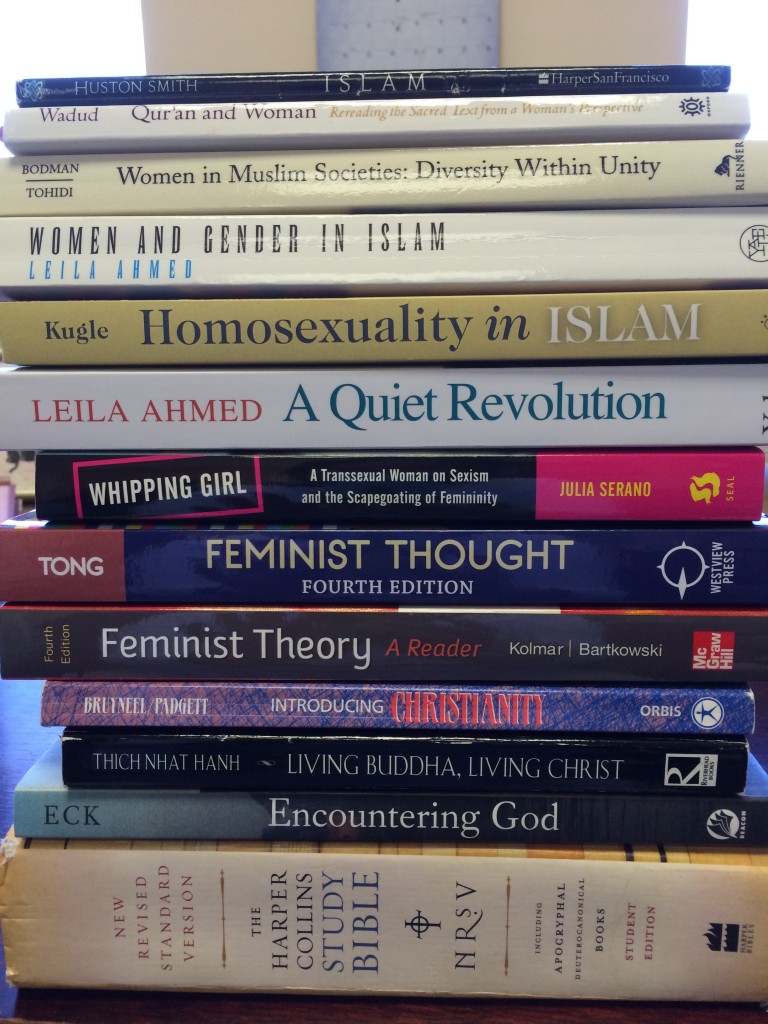 Spring semester classes begin today on my campus, and I'm finalizing the readings and assignments for three courses and getting ready to resume the routine that will carry me through to May.  I've injected a new perspective into an old introductory course, updated texts in another, as well as sifted through material for a whole new theory course I've not taught before.
In my introductory religion course this year, Questions of Christianity, I'll bring a more deliberate interfaith focus to it by highlighting in the first half of the semester the religion's historic relatedness to Judaism and Christianity.  In the second half of the semester, we'll be engaging comparative conversation between Christianity and Hinduism and Buddhism through the work of Diana Eck and Thich Nhat Hanh.  No religion exists in isolation from others, and anyone studying one religion should be able to see connections and divergences between them.  Let's hope that students understand this by the end of the semester!
I'll be teaching a basic course on Theory in Gender & Women's Studies for the first time this spring, so I spent much of the past month dusting off the theoretical section of my brain.  Once I got through reading our framing textbook, I realized that we would have to make it the subject of theoretical analysis by the end of the semester.  Stay tuned for that.  In addition to an anthology of primary source readings, I'm including the work of Julia Serano in Whipping Girl, as well as required readings of the Crunk Feminist Collective, It's Pronounced Metrosexual, and Feministing.
And finally I decided to include a few new texts in my Women in Islam class this year, like Leila Ahmed's new work A Quiet Revolution.  It was fun explaining to family why I was reading about the veil's resurgence in the Middle East and North America over the holidays.  Festive!  In addition, we will be working through Scott Siraj al-Haqq Kugle's work on Homosexuality in Islam.  It always takes me outside my comfort zone to teach this course, and I look forward to the weeks of conversations to come.
So there are some reading suggestions for you.  Get your books, and let's get going!