I recently attended a meeting of the Theological Roundtable of the Evangelical Lutheran Church in America, a network of groups of theologians, scholars, activists, and clergy working in various positions around the country.  As part of our introductory session, the chair of the meeting asked each person to recommend a book … something from each person's field(s) of work and interest that would benefit others around the table.
I compiled the list that follows to show the diversity of texts and topics that inform this network of teachers, scholars, bishops, and activists working in and around this church.  Some might be expected, some rather unexpected: books on theology, preaching, and the church sit alongside a blog post, novels, foodie literature, UFOs, and volumes of collected poetry.  There's something here for everyone: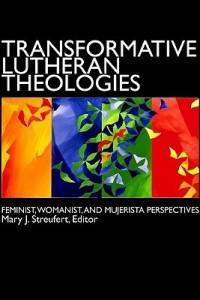 "With Ears to Hear: Preaching As Self Persuasion" (2007) by Robin R. Myers
"Light in the Dark Belt" (1930, 2014) by Rosa Young
"Liberation from Empire: Demonic Possession and Exorcism in the Gospel of Mark" (2013) by Cheryl Stewart Pero
"Ruhlman's Twenty: 20 Techniques, 100 Recipes, A Cook's Manifesto" (2011) by Michael Ruhlman
"Native and Christian: Indigenous Voices on Religious Identity in the United States and Canada" (1996) by James Treat
"Ethics of Liberation: In the Age of Globalization and Exclusion (Latin America Otherwise)" (2013) by Enrique Dussel
"Transformative Lutheran Theologies: Feminist, Womanist, and Mujerista Perspectives" (2010) ed. Mary J. Streufert
"Hannah Delivered" (2014) by Elizabeth Jarrett Andrew
"One Hundred Years of Solitude" (1967, 2006) by Gabriel Garcia Marquez
"The Collected Poems of Octavio Paz" (1991)
"Manana: Christian Theology from a Hispanic Perspective" (1990) by Justo Gonzalez
"The Prophetic Imagination" (2nd edition, 2001) by Walter Brueggeman
"Frauen: German Women Recall the Third Reich" (1995) by Alison Owings
"Abundant Harvest: Stories of Asian Lutherans" (2013) ed. Edmund Yee & J. Paul Rajashekar
"Revelations: Visions, Prophecy, and Politics in the Book of Revelation" (2013) by Elaine Pagels
"Age of Ambition: Chasing Fortune, Truth, and Faith in the New China"
(2015) by Evan Osnos
"UFOs: God's Chariots? Spirituality, Ancient Aliens, and Religious Yearnings in the Age of Extraterrestrials" (2014) by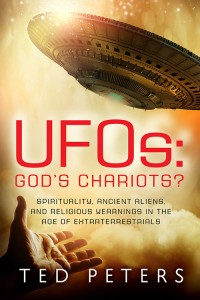 Ted Peters
"Journey in the Wilderness: New Life for Mainline Churches" (2010) by Gil Rendle
"The Promise of Lutheran Ethics" (1998) ed. Karen L. Bloomquist and John R. Stumme
"Dementia: Living in the Memories of God" (2012) by John Swinton
"Unbroken: A World War II Story of Survival, Resilience, and Redemption" (2010) by Laura Hillenbrand
"The Pastor: A Spirituality" (2011) by Gordon W. Lathrop
"Gathering at God's Table: The Meaning of Mission in the Feast of the Faith" (2012) by Katherine Jefferts Schori
"The Bluest Eye" (1970, 2007) by Toni Morrison
"Paradox of Loyalty: An African American Response to the War on Terrorism" (2004) ed. Julianne Malveaux and Reginna A. Green
"Faith in the Face of Empire: The Bible Through Palestinian Eyes" (2014) by Mitri Raheb
"Orality and Literacy" (2002) by Walter Ong
"Dalit Theology in the Twenty First Century: Discordant Voices, Discerning Pathways" (2010) ed. Sathianathan Clarke, Deenabandu Manchala, & Philip Vinod Peacock
"Religion, Science, and Democracy: A Disputational Friendship" (2013) by Lisa L. Stenmark
"A Thousand Mornings: Poems" (2013) by Mary Oliver
"Gender Trouble: Feminism and the Subversion of Identity" (2006) by Judith Butler
"Patriarchy Across the World and In Me" (2015) by Anthony J. Mell
"Theology and the Black Experience: The Lutheran Heritage Interpreted by African and African-American Theologians" (1988) ed. Albert Pero and Ambrose Moyo
Happy reading, everyone!