In a previous post I talked about Not Not Listening To Our Doppelganger.
The chief way of doing this task is to listen to the light of God by loving him. We love God only as much as we love our brother and sisters and neighbors and enemies. Today I want to focus on a few more ways of listening to God which include utilizing the many gifts the church has given us and the art of trying to find the good in our neighbor as opposed to the bad, which for most people is all too easy to find.
Looking for the good in our neighbor is a charitable and healthy spiritual thing to do. This does not mean we excuse the troubling sinful behavior that is manifest in certain people, but that we don't make it the main focus in how we relate to others. Sometimes we must acknowledge certain not so pleasant aspects in others because love always is grounded in truth and the truth should always be shown in love otherwise it is not love.
Church Militant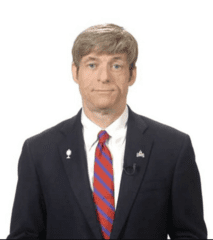 This is why I want to focus in this article on the Catholic apostolate Church Militant, which I find to be mostly toxic negative spirituality. I find that the main goal of Church Militant, with its leader Michael Voris, is to find some individual Catholic with a splinter in their eye and start whacking it with the beam lodged in their own eye. They like to inflate a transgression they find from a molehill into a man-made mountain. From looking at their stuff they don't want to make certain people look good, but want to paint them in a bad light as possible to express their particular position about a certain point.
I'm not going to reprint any of their negative content here. It's easy to find. The reason I am focusing on Voris and his crew is so…
I can practice the art of finding the good in people I highly disagree with.
I also think they have some good spiritual stuff.
Some of you reading this think all they do is publish great content. I find this not to be the case.
Some of you think all they do is publish trashy tabloid hit pieces on anyone they deem unworthy. Again I don't find this to be the case. If you search, and it can be hard work to actually do so, you can find some good stuff.
They do publish spiritually edifying and non-inflammatory material. Here is a portrait of what they have done and what they could be. That is if they decided to actually live out the charity they profess to have. The sad part is many people think the good stuff is the inflammatory things they say and write. Thankfully many people see that stuff for what it truly is; mean spirited and uncharitable. They frown on the Church of Nice, but that doesn't mean they need to be the Church of Nasty and mean.
First off the teachings of the church are pure and simple.
Simplicity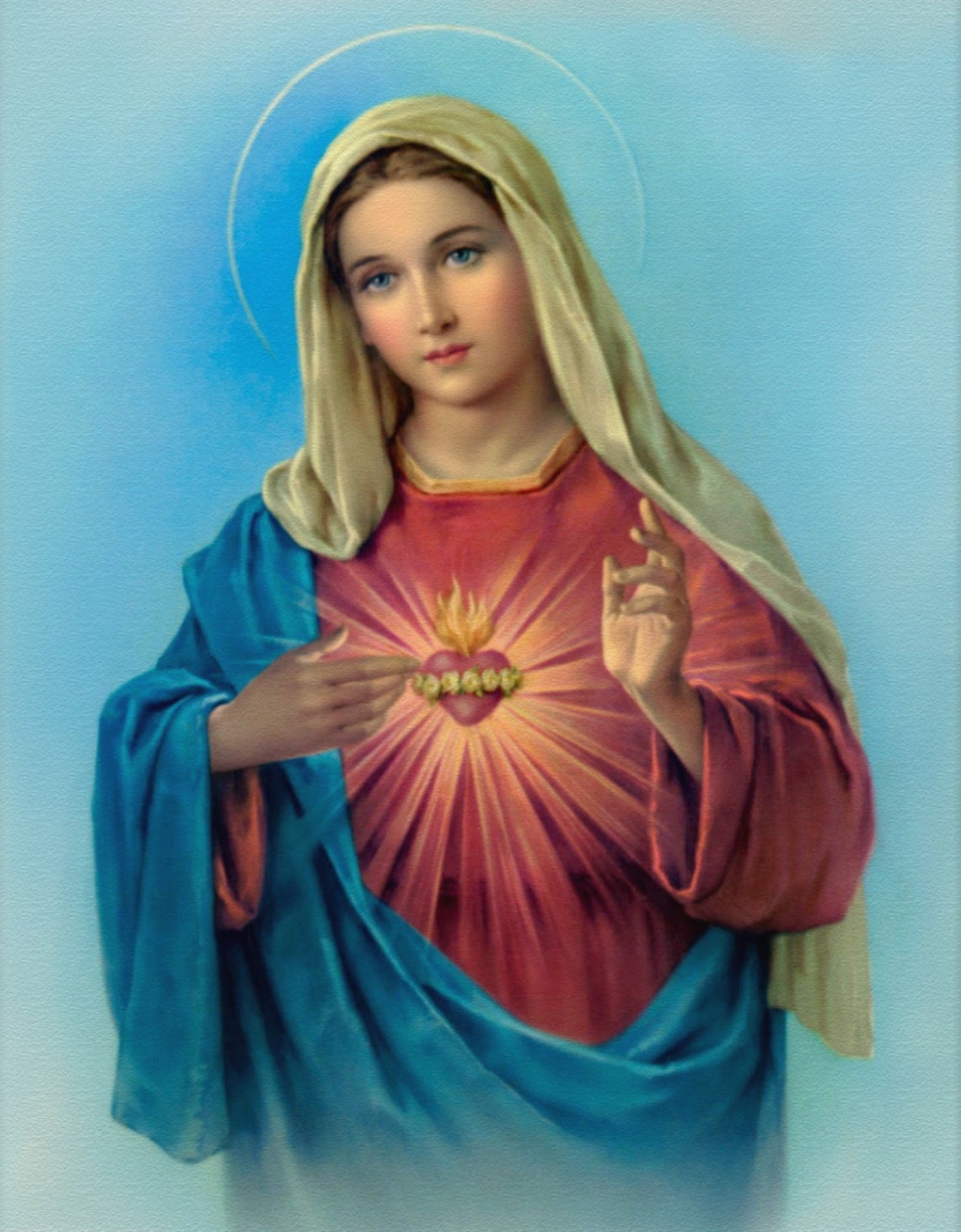 One of the glories of the Catholic faith is its pure simplicity and its simple purity, just like Our Blessed Mother. All children resemble their mother, and she is the Mother of the Church, so of course the Church resembles her in this area. All that is required of us is a purity of heart — a single-mindedness of desiring Heaven — like she had. It's why St. Augustine said, "Love [God] and do as you will."
Purity and simplicity share in common with each other the notion of clarity. Everything we need to know in the Catholic Church is very clear: purity and simplicity, bound together with clarity.
– Michael Voris– Purity and Simplicity: His Mother reflects Him. (January 29, 2020) Church Militant
One of the great teachings of the church is that God connects to us through the gift of the sacraments. The Sacraments help us to listen to God by filling us with his life.
The Sacraments
The power of the sacraments are real. They change your life. Saint Therese of Lisieux said, "All is grace." My experience coming back to the Faith made that crystal clear. There were a number of difficulties I struggled with before my return to the Faith; when I started accessing the sacraments of penance and the Holy Eucharist, Our Lord simply took many of them away, or so greatly reduced their power that they were no longer a struggle for me. The sacraments of the Catholic Church are life-changing, and life-giving.
Christine Niles From Saigon to Surfing and Beyond: The Unlikely Saga of Church Militant's Christine Niles, Regina Mag
It starts with
Baptism.
Baptism is the removal of original sin by an infusion of the Holy Spirit, Who enters the soul of the baptized and imparts to it sanctifying grace. A baptized person is justified and made righteous by partaking in the justice of God, which removes all guilt of sin and its punishment.
Bradley Eli, M.Div., Ma.Th. Grace and Baptism ChurchMilitant.com.
Baptism is made stronger through
Confirmation.
The strengthening that comes with the sacrament of Confirmation includes the seven gifts of the Holy Spirit: wisdom, understanding, knowledge, fortitude, counsel, piety and fear of the Lord. This sacrament is part of the rite of initiation because it perfects and strengthens the infused virtues given at Baptism. They're divine aids that allow one to "sail" versus "row" in the spiritual life.
Bradley Eli, M.Div., Ma.Th. Pentecost and the Gifts of the Holy Spirit (June 8, 2017) ChurchMilitant.com
Through sin we lose the life of God in the soul,but through the sacrament of confession we once again restore it to the soul.
Confession.
Although worldlings see the Catholic Church as stern and judgmental, it is in fact the Church of second chances — and third, and fourth, and more. In fact, the Church exists because God has mercy. It's the tool and structure of God's redemption on earth. The Church distributes the mercy Jesus Christ won for humanity on the Cross. Confession is an opportunity for us to bring all our sins and all our misery to Jesus Christ Himself through his priests.
Rodney Pelletier, Confession as Preparation for Christmas (November 23, 2016) ChurchMilitant.com
The holy Eucharist strengthens us in the journey as God hugs us tight in a tight embrace.
Blessed Sacrament
(This is one of the best commentaries on the topic)
People hug really hard as though they would pull the entirety of the other person into them, fuse together, form an unbreakable union; so intense that they would practically be the same person, almost indistinguishable.
That's what you are looking at when you look at the manger, a union of the divine and human, God "hugging" humanity so closely, so strongly, that in this case, they are fused together inseparably — the God-Man, the Man-God.
Divinity could not be transported through our veins, pumped through our cardiovascular system, pushed along by our beating hearts, unless the God who created those hearts for Himself would first unite Himself to our flesh.
In so doing, He fashioned, willingly captured His divinity in human DNA and then, becoming our food, passed His divine DNA onto those He loves most in the world.
When you go up to receive Holy Communion the Lord and King of the Universe is giving you a hug, and He means to never let go.-
Michael Vorris A CHRISTMAS HUG – From the Son of God (December 25, 2018) THE VORTEX:
The sacraments are further enhanced in our own person life by a life of prayer.
Prayer
Catholics, of course, properly understand prayer as different approaches to God. We even have a little ditty — an acronym for it — A.C.T.S. or just Acts: Adoration, Contrition, Thanksgiving, Supplication. Of those four modes of prayer, notice only one involves actually asking for something. The other three are directed specifically to God, for God, for His adoration or worship. Prayer is, in fact, how we will spend eternity — the lifting of mind and heart to God. That's pretty much the definition of being in the Beatific Vision, meaning Heaven.
Michael Voris, Divine 'Time-Out' (April 2, 2020) Church Militant
God has bound salvation to the sacrament of Baptism,
but he himself is not bound by his sacraments. CCC 1257
This is important to know do to the Pandemic Closings of Churches.
Closing of Churches
Deprived of the Church's sacraments during the pandemic, the faithful can find resonance in the old spiritual: "Sometimes I Feel Like a Motherless Child." The experience is not unique to the present time. In various plagues, churches have had to close. Christians, including missionaries, have also been denied sacramental access due to geographical isolation.
Sometimes the Church herself has imposed "interdicts" banning public worship for disciplinary reasons: Pope Adrian IV briefly placed Rome itself under interdict; by decree of John XXII, churches were shut in Scotland for 11 years; and Innocent III censured France for nearly a year, Norway for four years and England for six. The circumstances were complicated and regrettable, but the results overcame previous lassitude and bonded the faithful to the Easter joy of the Blessed Mother.
Fr. George Rutler Carrying the Mystery of the Church (May 2, 2020) ChurchMilitant.com
By listening to the Pope you are listening to the voice of the Light.
Listening to the Pope
Pope Francis approves this message.
Ubi Petrus, Ibi Ecclesia. The famous quote from St. Ambrose of Milan which translates to – Where Peter is, there is the Church.
It is a statement identifying that the unity of the Church is centered on Peter, the papacy. Without the papacy, there is no Church. To discredit the Pope himself is an assault on those who are weak in faith and could potentially abandon the faith.
Making snide remarks about the pope, printing them, circulating them among average citizens, how is that different from what Martin Luther did. He too thought that the Pope was corrupt and needed to be straightened out; that what he was doing was right.
Does the pope sometimes say things that are confusing or could be said better? Sure, EVERYONE does. But to raise those quotes to such a high level as the lefties do, or to denigrate them so badly as the opposite camp does is a disservice to the faithful.
Where Peter there is, there is the Church – even if a given Peter does need assistance or even correction – it shouldn't be going on in the secular press and certainly shouldn't be going almost as sport among Catholics.
Pray for the Holy Father, instead of sniping at him OR distorting and using him.
– Michael Voris: It always comes back to the Pope (3/13/14) Church Militant
Mary is God's gift not just the visible church but to all mankind. The Muslims are keenly aware of this.
Muslims and Mary
Most Muslims have great respect for the Virgin Mary — and for her Son. In fact, Islam believes Jesus was conceived miraculously by Mary, who remained a virgin — a miracle foretold to her by the angel Gabriel.
They also believe Mary was pure in the sense that she came forth from a pure ancestry and was a woman of great virtue. Jesus, in the Koran, was a great prophet and was taken up to Heaven by God, to come back later before the Last Day to restore justice and defeat the Antichrist. Similar beliefs are held by Christians.
Paul Murano Muslim Governor Calls on Mary(April 15, 2020) ChurchMilitant.com
Over all the Sacraments, Listening to the Pope and with Mary's help plus the help of the saints and conquering sin we may attain Heaven which is our ultimate goal.
Meriting Heaven
"We are in this world for one goal and one goal only: to achieve Heaven. It is the only measure of success there is. Merit Heaven and your life has been a success, regardless of whatever failures you experienced during your earthly life. Be damned, and your life has been a failure, regardless of what heights you rose to or successes you enjoyed on earth."
― Michael Voris, Militant: Resurrecting Authentic Catholicism
We hope to die a Happy Death.
Happy Death
When deprived of confession or Holy Communion, God in His providence has given us the Act of Perfect Contrition and spiritual Communion. A Catholic Survival Guide for Times of Emergency sets out the conditions established by the Church for these devotions to be efficacious instruments of sanctifying and Eucharistic grace. When suffering life-threatening situations without a priest, my book explains step-by-step the traditional art of dying well and devotions to St. Joseph that prepare us for the grace of a happy death.
David Nussman Catholic Emergency Preparedness ( May 19, 2020) ChurchMilitant.com
We hope that us and our loved ones have a Happy Death.
Death of a Loved One
For the past year — of earth time — my dad's love and fidelity for Our Blessed Lord and Our Lady, his deep, deep love of the Catholic faith, has been rewarded and will go on for eternity.
Even if he is still in Purgatory, which is most likely not the case since I had three sets of Gregorian Masses offered for him, he is still a saint. He is saved, safely out of the reach of the demonic forever. He died in a state of grace, in the full embrace of Holy Mother Church. His life was a success. He achieved his destiny — nothing else matters.
He may never be declared a saint by the universal Church, but most in Heaven aren't.
But see, when you are in love, you can't keep quiet about it. My dad loved the Faith, he loved truth, he loved the Church because it is Christ here on earth. And he loved all of this because he loved Our Blessed Lord.
Eternal rest grant unto my dad, O Lord, and let perpetual light shine upon him.
Dad, get me home safely as well.
– Michael Voris: One Year Later (January 11, 2019) Vortex
And there you have it. Despite what negative thoughts you have about the negative things Church Militant puts out, know there are positive things they do put out.
I would challenge Church Militant to drop this witch hunt that they are on to find all the sinful Catholics. CM has a real gift and zeal for truth and it is going to waste by spreading heat and contempt instead of light. You don't have to ignore sin and wrongdoing, just don't keep attacking other Catholics as you have been doing. You are hurting people and that is contrary to the gospel. Have the vigor with out the vile. Be the example of virtue and not the example of vengeance and malice.
You just had a member of your apostolate embarrass Catholics in general by this incident with a lesbian baker. If this situation was in reverse, you would create a vortex video about it and write an article trying to rile up Catholics to be angry. Instead, you should make an apology video and humble yourself and perhaps fire the person who did this. Will you do the right thing? Will you discipline the person in question?
You must always keep in mind the negative things that are true in others but not focusing on it all the time. Instead seek out the light and try to expand it. By doing that you will be listening to the light.
May Church Militant's better doppelganger be the one that people see.