I wanted to share something that has been on my mind.
I need to vent and get it off my chest.
After I write these thoughts I can then move on to the next project more easily.
I want to share my challenges of being a writer.
I can assure you that these are my own personal challenges that are unique to me. At least I think their unique to me.
This is not an earth-shattering revelation about me or anything, but just some thoughts I want to unload to the public.
1. My Weird Addiction.
I have an addiction that can suck my time away. I could be doing other things but get stuck doing this one particular activity when I'm not taking care of my responsibilities. Going to Church, Going to Work, Spending Time with my Wife.
This addiction is Making Lists.
FOR EXAMPLE
I love to go to a site such as The Internet Speculative Fiction Database, type a name in such as Ray Bradbury and find everything he has ever written. I can take a short story like 1951's The Fireman and find every place it's ever been published.
It was first published in Galaxy Science Fiction, February 1951.
It was also published in Match to Flame: The Fictional Path to Fahrenheit 451 (2006).
And it was published in A Pleasure to Burn: Fahrenheit 451 Stories (2011)
It was also published in Science Fiction Origins (1980)
When you click on it you find all the other stories in that volume.
Such as Guardian Angel (1950) by Arthur C. Clarke.
Which appeared in such publications as
Isaac Asimov's Magical Worlds of Fantasy #8: Devils (1987)
Which has the story…
The Devil and Daniel Webster (1936) by Stephen Vincent Benét
You get the point. One link leads to another and to another and to another.
I love to look up and gather information. I even have a excel spreadsheet with lists of names of authors, books, movies.
Yes I need to Get A Life.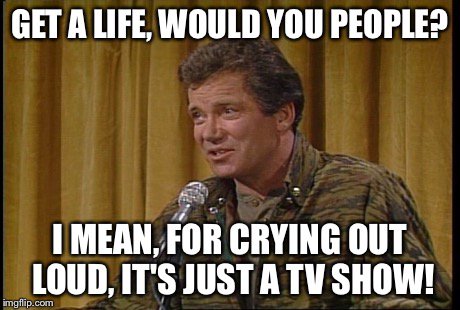 A few of my posts are timelines. I really love to make timelines, because I like to make lists. You get an overview of life and can see the connections between people and events. It's intoxicating to partake in this activity. But if I didn't make lists I could write more substantial things. Getting a professional blog post has helped me focus in on particular subjects more then I would if I didn't have it. I still make lists but now I look up information pertaining to my articles.
This particular addiction is fueled by another problem that I have which is…
2. ADD
Correction.
2. ADHD.
My wife will always add in the H in the ADD.
I don't always have the attention span to focus on one particular topic at a time, because my mind wants to focus on many short topics at a time. This problem combined with my addiction has cost me money.
I bought the book 'What To Say And How To Say It' by Brandon Vogt because I like Brandon and the book was on sale for $ 5.oo. You also got a month free of his online school ClaritasU. I had been a member before but didn't use it as much as I had wanted to. So I was going to try it again. But because I was browsing and surfing the net looking up specific info for my articles, I didn't bother to look at material on the site. So when the free trial turned into $20 bucks a month I just kept it going incase I decided to use it. But I wasn't using it, so it was a waste of $. So I eventually canceled.
I also signed up for Skillshare which I didn't use much. IT's a site full of wonderful learning opportunities.
I signed up for Kindle Unlimited with the hopes of reading books and reviewing them for the blog. A number of the books I wanted to read were by a group of Catholics from my FB group Sci-Fi Fantasy Writers Geeks. I read a few books but then… I needed to browse the internet and research material for my articles so I didn't make the time for it.
I have bought books and DVDs I haven't read or watched because to do so would require I pay close attention and that I focus solely on what I was reading or watching. If I focused on what I bought or borrowed from the library or signed up for online, then I couldn't feed my hunger of constantly looking up new information, facts, and trivia. And so I left them unwatched, unread, or unused. Again, a waste of money and of missed opportunities. Yankee Zulu is one of the movies I bought but didn't yet watch.
.
As I am writing this article, I am watching Sherlock with Benedict Cumberbatch. I'm not giving the show the full attention I should cause I'm writing. But if I was to write about Sherlock, I would need to pay more attention to it, but because I'm not writing about it, I can pay somewhat attention to it and write this.
I believe that my ADHD is fueled by
3. Lack of Sleep
Lack of sleep makes me tired and unable to concentrate. This is probably why I don't have the energy needed to focus in on something specific but only on something short and varied. I have tried taking medicine for both my ADHD and sleeping disorder, but to no avail.
Besides my List Making Addiction fueled by my ADD (ADHD), which is fueled by my lack of sleep, I have another annoying addiction.
4. Social Media Addiction
I always have a constant desire to look up (mostly on Facebook) and see who liked my marvelous posts or comments, or who hated it. I can't let someone be wrong about a particular topic and it is my God given mission to set them right, according to my arrogant mind. If I cared less if people cared about what I wrote, I would probably be happier and look at Facebook less, and then I could write more detailed articles.
On a different related social media topic, I do get excited when I see comments on my posts at Patheos only to be disappointed that the 30 comments listed are all SPAM, such as this…
Wow, this paragraph is nice, my sister is analyzing these kinds of things, so I am going to tell her.-Parbriz Jeep CJ8 1985
The other thing that is a bummer to me being a writer is…
5. My Dying Computer
I have to hook it up to an additional monitor to see what is on my screen because the screen keeps blinking in and out. And occasionally it crashes and shuts down. At one point it is going to crash completely and I'll have to get another brand new computer and I don't know if I can afford one right now. The libraries are closed. I can of course use my wife's s l o w computer, but of course she needs it to watch Youtube videos.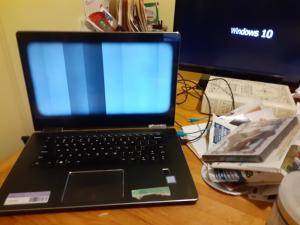 6. Lack of Consistency over the Years
If I had written constantly and consistently over the years I would have built up my skills to the point where they were really fine tuned. I may have had more things written by this point in my life and perhaps a bigger audience.
7. Work and other things that take time away from writing.
All day long while I'm at work, I am constantly thinking of what I'm going to write when I get home.
Work is necessary. Its' my responsibility. But it interferes with the itch in my brain when I get a writing idea I want to write about it. I ponder my posts as I scrape dishes waiting to get home and type it on my computer, while it lasts.
8. Making writing an Idol.
Sometimes I think I have put my writing and desire to look up info above the time I should be doing other things like paying attention to my wife, or God , friends, getting good exercise and other things.
9. Upcoming Life Events
Their are some upcoming life events that may interfere with my ability to write as often as I would like to. I can't explain them all right here and now, but they will affect my life.
10. Typos, misspellings and other word crimes.
11. Obsession with a set number or date.
I tend to always have to have a set number when listing different sets of things. Usually the number is 12. But I decided to settle for 11 here. I also was thinking of putting this post up as my 6th month post, but decided that the 109th post before the feast day of St. Pope John Paul 2 would be good, making my post on SPJP2 the 110th post.
IN CONCLUSION
That's It. Well, that is all I can think of as of this post. I might think of other things to elaborate on later. Things don't come to me all at once. I was concerned of what people might think
I'm hoping that by writing down these thoughts, I can then motivate myself to focus in on more specific things in my writing. But time will tell. I'm also hoping to focus in on and work on other things in my life, like praying more, losing weight and communicating more with the people that are in my life. I have a lot of things to work on.
Making lists is not a complete waste of time. One of the advantages of making lists and timelines is that I have become familiar with a variety of names that I can then introduce to other people. I can make a detailed list of Saints and Catholic Authors that people can then look up more information on. Some of my articles have been modeled this way.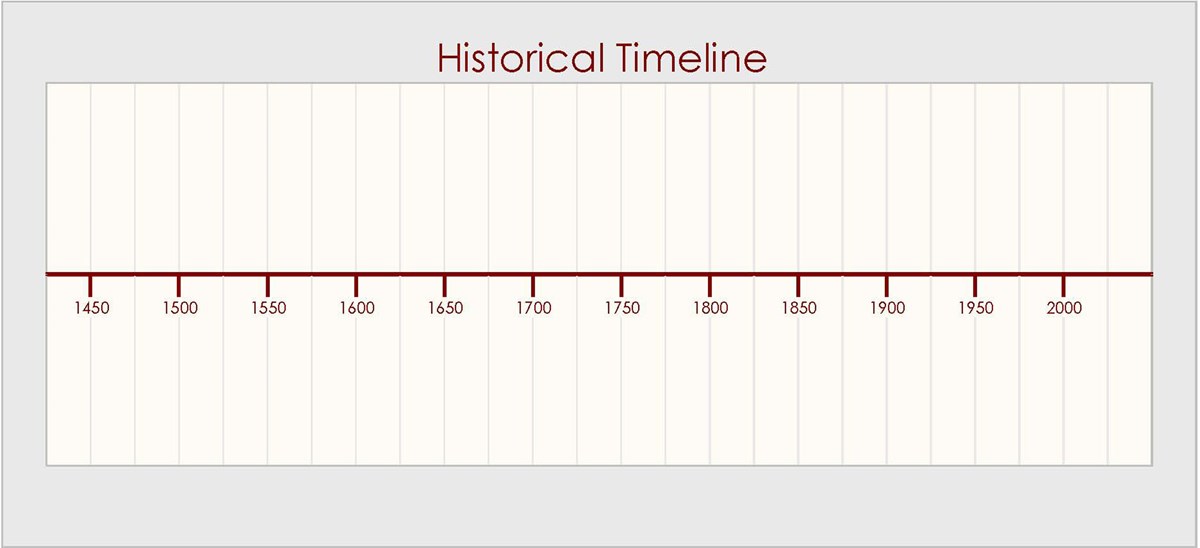 Ever since my church opened back up, I've been recording my priests awesome homilies, hoping to actually transcribe them. I haven't done that yet, and maybe I still will. I have some other writing projects I've started and haven't done anything with. I got some books and movies from the library with plans to watch and read them and write about them. Maybe I will. Maybe I'll just look up stuff about them on the internet.
My writing partner seems to have a deep case of 'Lack of Writing Motivation.' She promised me some stuff but just doesn't have the emotional energy to produce stuff at the moment. She keeps saying it will come. At some point. If I bug her too much about it, she gets upset. BUT… here is one of the last things she wrote before she hit the slump.
Cycle of Seizure and Sleep
Went to bed to early after a seizure
Woke us before ten and now I can't sleep
So that will affect my brain and put me at risk for seizures today
It becomes a circle of sleep and seizure
And seizure and sleep
I have a helmet and wheelchair for such instances
Most people with seizures do not chose a wheelchair or helmet
But I make sure I get exercise
You just never know
One day I'll fall in the wrong place
Then God will say:
"You had a helmet and a wheelchair, what are you doing here so early?"
IN CONCLUSION (for real this time)
I want to conclude that writing for the Catholic Bard has helped me overcome some of these challenges I have mentioned. I plan on marching on, hoping to overcome some more of these challenges. I will continue to make timelines but hope I can write more substantial and specific posts as well. I have lots of ideas and God willing I will write some of them and this particular article is one of them.
A Few More Comments on "12 + American Saints on Mother Cabrini Day"
This is very fascinating, You are an overly professional blogger.
I have joined your rss feed and sit up for in quest of more
of your magnificent post. Additionally, I've shared your web
site in my social networks-buy crystal meth online
Thanks , I have recently been looking for info approximately
this subject for ages and yours is the best I've came upon so far.
However, what concerning the conclusion? Are you sure concerning the supply?-shop.shangnuolighting.com
12. I just can't rest till I get that set number.
I also tend to make some of my posts too long and continue to add things after the initial post is published.