I was planning on cleaning up the house today, but instead I spent the time transcribing my priest's homily into this blog post. I record his sermon with my phone and then try to find an effective way of putting it into word which is not easy as the recording is echoey and hard to hear in places. I mention this so I can share my effort in the work of translating the preaching of the Gospel. Also, I want to share some important events that happen on this date in which also falls the feast of Christ the King on this particular Sunday of November.
Kristin writes…
Hi I'm Nana Kris. That is what my daughter wanted her daughter to call me when she becomes old enough to speak. Right now, my 22-year-old is not speaking to me. I have not met Aurora yet; not even through the phone or computer. I'm not sure exactly why she does not want me in her life. I am sure that my tears are real. I am also sure that my daughter had a rough childhood and challenges that make adult life hard both intellectually and psychologically for her.
I am also sure that we love her very much and want what is best for her and our granddaughter, who is only just over a week old.
It was 8 years ago that we adopted our then 15-year-old daughter. So even thou she seems to have forgotten this very happy day when we grafted her into our family, we haven't forgotten it.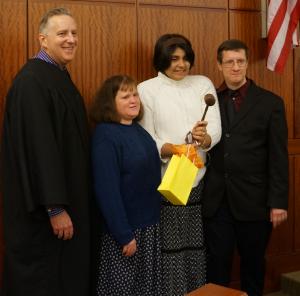 Also 60 years ago, me family emigrated from Ireland to America, so Happy USA Anniversary to my father and his siblings. Without their moving to Rhode Island the next generations would not have existed. I still listen to Irish music, eat Irish Chef Sauce and even my wedding ring is a Claddagh Ring. Really it is the family, us, but also extended family, cousins, who we can keep in touch with on the other side of the Atlantic, thanks to technology, that bring back memories, joy, and more children in more generations.
Also on this date in 1963 JFK was assassinated, as well as the deaths of C.S. Lewis and author Aldous Huxley.
So on this day when we remember the transition in the lives of our families, we remember also who is king of our families in this homily from Fr. John Rowen given on November 22, 2020 at St. George's Church in Framingham. For another great homily on this topic check out Bishop Barron's The One True King and Scott Hahn's sunday reflection.
We recently just had the feast day of St. Martin of Tours. He died in the year 397. It places him being born in the early part of the fourth century. He was born in what would be modern day hungry to pagan parents. His Father was a Roman soldier so Martin naturally grafted himself into the roman army. When he was 15 he became a catechumen. At 18 he was baptized. Finally, at 23 he was able to get discharged from the Roman army. He eventually went and became a monk then became a priest and then a bishop and he lived a very holy life. And so, he was in Tours in France. Those are the facts of Martin of Tours. Coincidentally we celebrate his feast on Veterans day and he was himself a veteran of the Roman army.
What I'm leading up to is there's a legend associated with him. Very often the legends are more interesting than the facts. So, legend goes that while he was still a catechumen, still basically a teenager in the Roman army, he was coming into a city and a beggar approached him. And it was a very cold day, and he was shivering and turning blue. The beggar asked Martin for some alms and some kindness. Martin did not really have anything, but he saw he was freezing. He took off his worn Roman cloak and took out his sword and cut it in two. He gave have half to the beggar and kept the other for himself. Well that night according to the legend Martin had a dream. And in this dream, he sees Jesus in heaven surrounded by the heavenly host and the saints. One of the angels says to him,
"Jesus Master, why are you wearing that tattered old cloak?"
And Jesus responded, "My servant Martin gave it to me."
Well the point of the legend is that the importance of what we do is that the works of mercy that are done, are done to Jesus Himself. So, that is the sense of the gospel today, the importance of expressing our love for others, especially those who are in need. It's a way of expressing our love of God and others by doing the works of mercy.
Mother Teresa used to speak of this gospel as the gospel of five fingers. She would count out on her fingers You Did It To Me. This was one of the driving spiritual forces in Mother Teresa's life. Seeing Christ in what she said was his distressing disguise of the poor. So, today's gospel reminds us of the importance of living our lives and loving others is an expression of our relationship with Jesus Christ the King.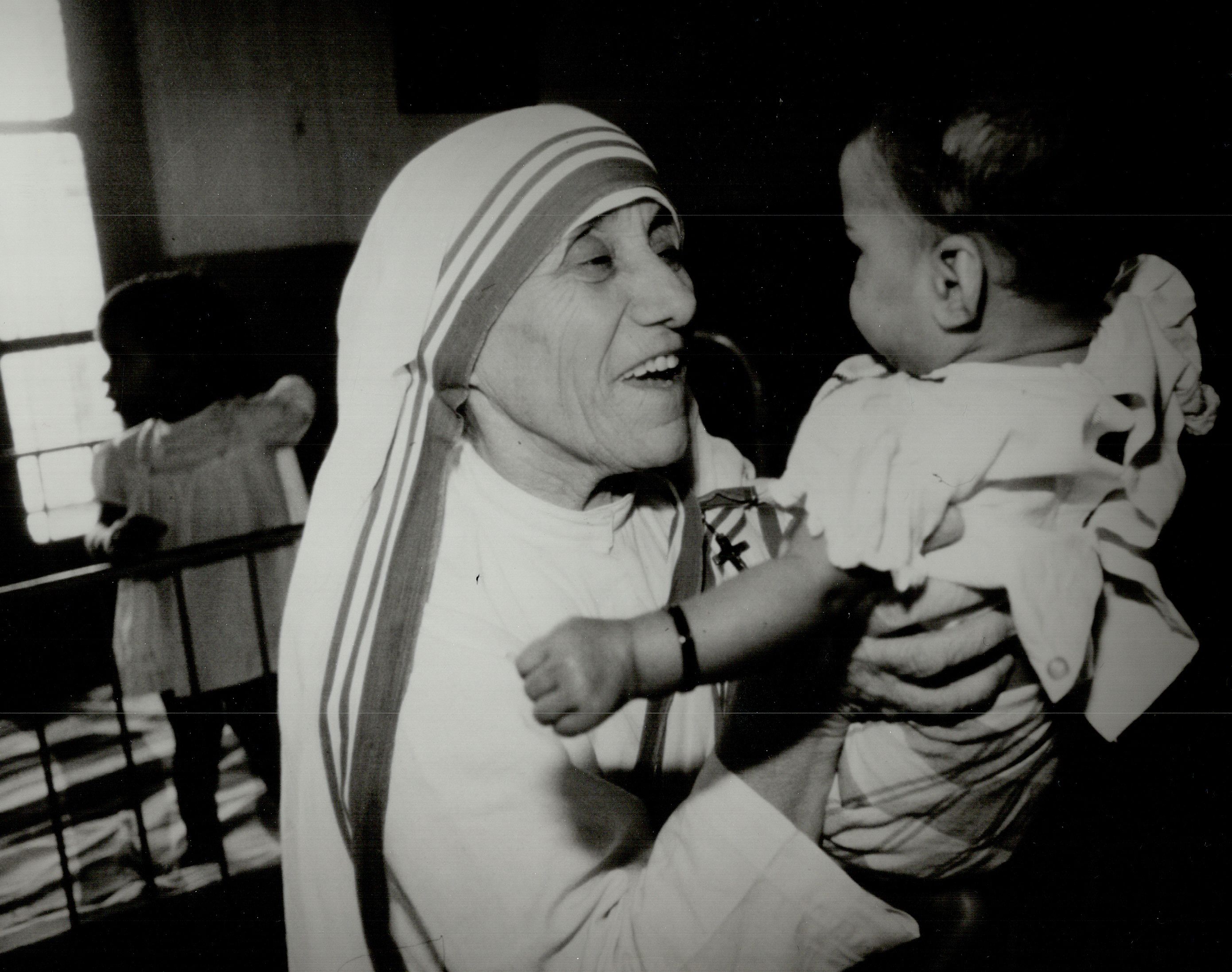 The Feast of Christ the King was instituted in 1925 by Pope, Pope Pius XI. In 1925 he was very concerned because Stalin had risen and taken over Russia; the godless communists. Of course, Mussolini and the fascists had taken over Italy. Hitler had not quite come to fullness of his power at this time. Pope Pius XI saw the problem of that ultimate secular state that sought to drive God out of the public square, making the state supreme. He was calling people, not just Catholics, throughout the world to look to Jesus Christ as that reference and be adherent to him and not some godless principles that they were making. And I would suggest that it is the same game in our culture today. In the sense their is hostility to faith and hostility to God in the marketplace. We can see the disasters that can happen when people's lives are not referenced on God.
So, today we celebrate the feast of Christ the King. That Christ is king of the universe. That Christ came to preach the kingdom of God. In the infancy narrative of Matthew's Gospel, we hear that he is born the newborn king of the Jews. He is not just king of the Jews but king of the universe. He is also supposed to be King of our hearts and he is made to reign supreme in our lives. And this is how we are connected to Christ the King.
The first reading and psalm points out the importance of this shepherd King that Christ is. That he nurtures the lost and binds up the wounds of the hurt. This is part of that loving relationship that he has with us. So as we end this last Sunday of the liturgical year we are reminded to place Christ at the center of our lives. When Christ is the center everything else falls into place. Mother Teresa used to begin every day with adoration and going to mass and receiving Holy Communion. And she said if she did not recognize Jesus in the appearance of bread, she would never have recognized him in the distressing disguise of the poor. We gather in Eucharist today where we recognize him in the appearance of bread that we might have a vision of Jesus Christ and see his presence in others.
1st Reading Ezekiel 34:11-12, 15-17
Responsorial Psalm Psalms 23:1-2, 2-3, 5-6
2nd Reading 1 Corinthians 15:20-26, 28
Alleluia Mark 11:9, 10
Gospel Matthew 25:31-46