This Year… 2020
This is the year Francis was Pope.
This is the year Donald Trump was President
This is the year of the great Covid-19 Pandemic in which our society closed down and a lot of people died.
This is the year racism, riots, looting, protests and violence took over our computer screens.
This is the year movie theater business came to a crashing halt.
This is the year My very good friend Pattie Goodale and her mother and brother all
Died of Covid.
Elizabeth A. (Kugima) Goodale October 2, 1943 ~ May 26, 2020 (age 76)
Patricia Goodale March 4, 1965 ~ June 8, 2020 (age 55)
Herbert C. Goodale Jr. November 6, 1968 ~ June 12, 2020 (age 51)
Betty's Husband and the Kids dad Herbert Goodale Sr died in 2008.
This is the year my high school classmate Brendan N. LeBlanc died. August 10, 1972 – December 12, 2020 (age 48). It's a fact of life as I get older more and more people that I have known will pass on to the next world. And it is also a fact that people will continue to be born.
This is the year My Granddaughter Aurora Claire Bailey was born on November 12, 2020.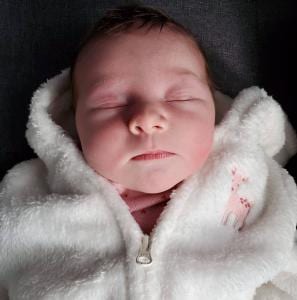 At the time being we have yet to meet our granddaughter as our Daughter is currently not talking to us.
We began the incredible New Year in
JANUARY 2020
on New Years Day
January 1- The Australian bushfires of 2019, or "Black Summer" are still burning up the land down under. As many as 500 million animals by this point in time have died. That's a lot of koalas and kangaroos.
And out of the crisis The Animal Rescue Craft Guild emerged to knit and sew mittens for koalas with burn paws and pouches for orphaned kangaroos. ARCG has over 100,000 members creating these life saving materials for the wildlife injured in the devastating fires that have consumed large parts of Australia.
January 2– On a happier note, Mark and Kristin celebrate a decade of marital bliss.
January 3- Trump gives a thumbs up to taking out Qasem Soleimani with a drone strike. QS was an Iranian security and intelligence commander responsible for the deaths of hundreds of American troops over the years. Targeting a military leader hadn't been done since WW2. As you can imagine Iran was none too happy with this and threatened the US with swift justice.
Things were tense until Iran shot down Ukraine International Airlines Flight 752 which they thought was a missle. The mostly 176 Iranian, Canadian and Ukrainian all perished. All in all a common mistake that could have happen to anyone trying to shoot enemy targets.
On Iranian state television , the commander of the unit responsible said "I wished I was dead," when he realized that what his unit thought was a cruise missile was actually a plane. Opps. Sorry. My Bad.
January 9- A rare, circumbinary planet called TOI 1338-b is discovered.
January 16 – The impeachment trial of the year begins. That of one Donald J. Trump, the President of the United States, it begins in the U.S. Senate.
January 17– Dolittle with Iron Man's Robert Downey Jr. managed to hit theaters before it shut down.
January 30 – This is the day the first world-wide public service announcement that the COVID-19 pandemic, that is soon to grip the entire world, is alive and about to make lots of people not well. The World Health Organization (WHO) declares the outbreak of the disease as a Public Health Emergency of International Concern, the sixth time that this measure has been invoked since 2009.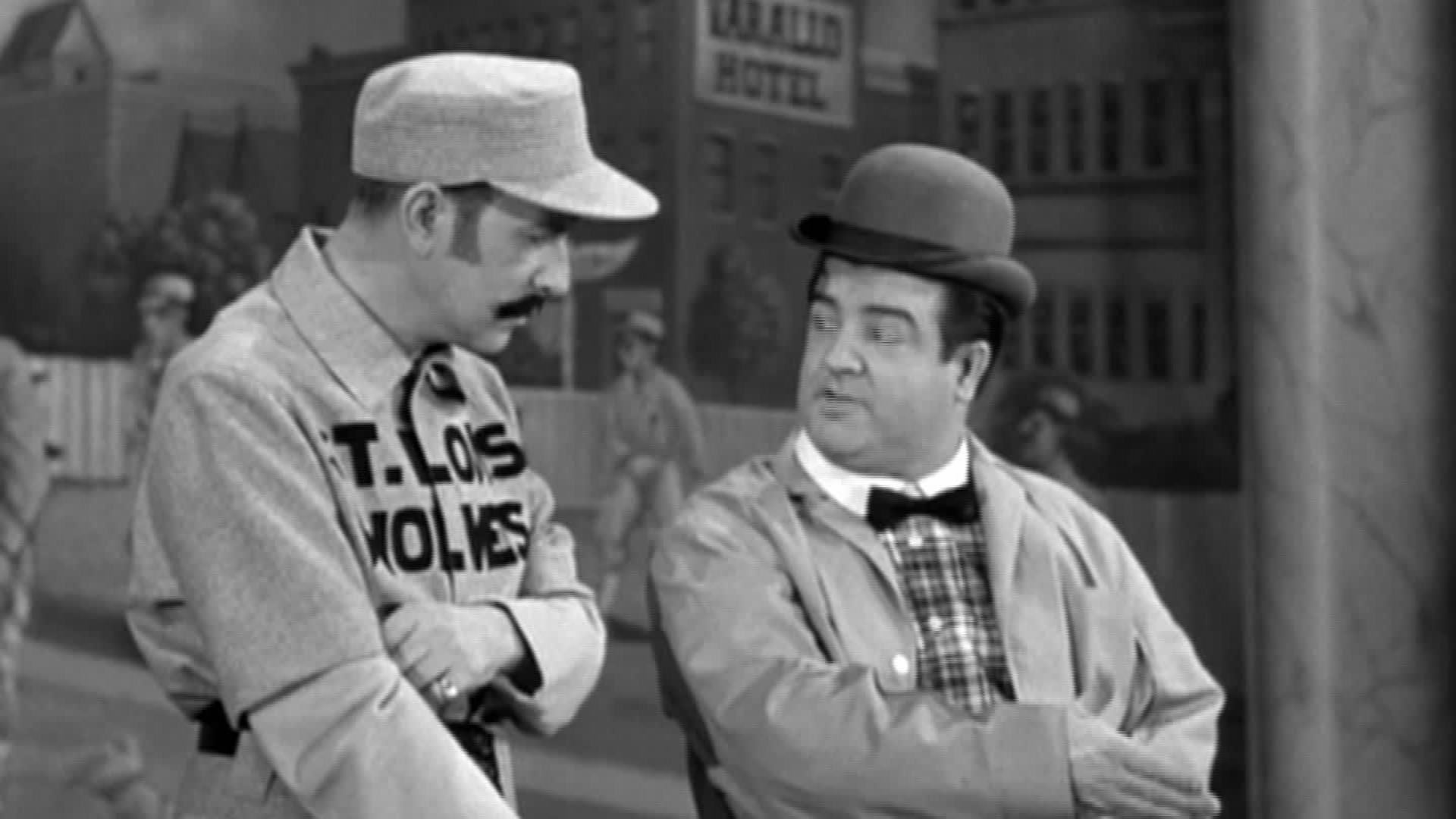 Costello: Who declares the outbreak?
Abbot: That's right.
Costello: Well, go ahead and tell me.
Abbott: WHO!
Costello: The organization that declared the outbreak.
Abbot: WHO! declared it.
Costello: I'm asking you Who declared it.
Abbot: That's the organizations name.
Costello: That's Who's name.
Abbot: Yes.
January 31 – The United Kingdom and Gibraltar formally withdraw from the European Union, beginning an 11-month transition period. It's 11 months as this is how long they have paid their union dues in advance before their membership runs out.
Notable Deaths
Terry Jones– Feb 01, 1942 – Jan 21, 2020 (age 77) A member of the Monty Python comedy team.
Kobi Bryant– Aug 23, 1978 – Jan 26, 2020 (age 41) He was an American former professional basketball player. He played his entire 20-year career with the Los Angeles Lakers of the National Basketball Association. Bryant was a practicing Catholic. He said his faith and a priest helped him through difficult times, such as the period following his accusation of rape. A Catholic cantor said she was inspired by Bryant's faith, and the respect that he showed her. Bryant and his family were regular attendees at Our Lady Queen of Angels Catholic Church in Newport Beach. Bryant and his 13-year-old daughter, Gianna, received the Eucharist together just hours before they died with seven others, in a helicopter crash in Calabasas, California. -Wikipedia
Also Charlene Richard (January 13, 1947 – August 11, 1959) The Little Cajun Saint becomes a servant of God.
Interestingly 20 years after 12 year old Charlene died of a form of cancer another young Catholic, Venerable Silvio Dissegna also died of cancer. (July 1, 1967 –September 24, 1979).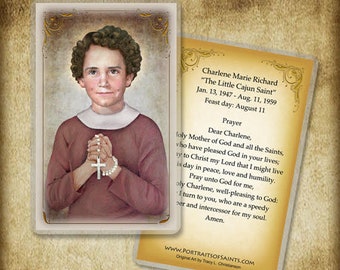 WHEW! That's the first glorious month of this historic year with 11 more left to go.
February
February 5 – The President of the United States, Donald J. Trump, is acquitted by the Senate after nearly two weeks of a Senate trial, on both Article I (48 yea 52 nay) and Article II (47 yea 53 nay) of Impeachment. Trump becomes the third President in U.S. history to face impeachment charges in the House and be acquitted by the Senate. All the democrats of course were hoping he'd get the boot especially when former presidential hopeful Mitt Romney voted to acquit him. Donald Trump Acquitted in Impeachment Trial. What It Means | Time
February 11 – WHO officially names the outbreak of the new disease COVID-19.
The coronavirus has provided countless people in quarantine with an invitation to some monastic introspection, some serious confrontation with the questions that matter. Blaise Pascal said that all of humanity's problems stem from man's inability to sit quietly in a room alone, and this observation has come to my mind a good deal as our entire country has gone into shutdown mode.

Suddenly, people are finding themselves with plenty of time to get out their Bible and read it slowly, prayerfully; to pick up a spiritual classic like St. Augustine's Confessions or Thomas Merton's Seven Storey Mountain; and to use the solitude and silence as an occasion for prayer. There are new opportunities to take in the beauty of God's creation, or to practice concrete works of mercy, love, and solidarity, especially for those suffering the effects of the coronavirus.
–Bishop Robert Barron FREE eBook: "Catholicism in the Time of Coronavirus" (wordonfire.org)
February 14– Sonic the Hedgehog premieres in theaters.
On a good note…
February 29 Luxembourg becomes the first country in the world to make all public transport free to use. So if you ever decide to travel their, your all set in getting around to see the sights.
Notable Deaths
Kirk Douglas– Dec 09, 1916 – Feb 05, 2020 (age 103) His popular films include Out of the Past (1947), Champion (1949), Ace in the Hole (1951), The Bad and the Beautiful (1952), 20,000 Leagues Under the Sea (1954), Lust for Life (1956), Paths of Glory (1957), Gunfight at the O.K. Corral (1957), The Vikings (1958), Spartacus (1960), Lonely Are the Brave (1962), Seven Days in May (1964), The Heroes of Telemark (1965), Saturn 3 (1980) and Tough Guys (1986).
He is No. 17 on the American Film Institute's list of the greatest male screen legends in American film history. In 1996, he received the Academy Honorary Award "for 50 years as a creative and moral force in the motion picture community".
As the 2nd month of this leap year of 2020 comes to a close and Covid is still young at this point, it's time for the year to continue to
March
March 6– Pixar's Onward premieres in theaters.
March 8 – In Italy 16 million people are put in quarantine, which is more than a quarter of its population, in a bid to stop the spread of COVID-19. A day later, the quarantine is expanded to cover the entire country.
March 11 –WHO declares the COVID-19 outbreak a pandemic. And Tom Hanks and Rita Wilson become the first celebrities to test positive.
"Hello, folks. Rita and I are down here in Australia. "We felt a bit tired, like we had colds, and some body aches. Rita had some chills that came and went. Slight fevers too. To play things right, as is needed in the world right now, we were tested for the Coronavirus, and were found to be positive." –Tom Hanks
March 13 –I Still Believe premieres in Cinemas.
Also If there's one image that captures the panic seeping through the United States at this point, it might be the empty store shelves where toilet paper usually sits. Is There Really a Toilet Paper Shortage? – The New York Times (nytimes.com)
Notable Deaths
Kenny Rogers– Aug 21, 1938 – Mar 20, 2020 (age 81) He was was one of the most successful crossover artists of all time with hits like "The Gambler", "Lady", "Islands in the Stream", "Through the Years", "Coward of the County", "Lucille", and "She Believes in Me".
Bill Withers -Jul 04, 1938 – Mar 30, 2020 (age 81) He was an American singer-songwriter and musician. He recorded several major hits, including "Ain't No Sunshine", "Grandma's Hands", "Use Me", "Lean on Me", "Lovely Day", and "Just the Two of Us.
April
April 4- Deacon Steven D. Greydanus tests positive for Covid-19.
Meanwhile, Palm Sunday, the start of Holy Week, is upon us. What can we do with this sacred time while we are bereft of the normal means of marking and celebrating it?

The first thing that occurs to me is that this strange Holy Week is a privileged time of spiritual solidarity with Christians throughout the centuries who have been deprived of the liturgy and the sacraments for months or years at a time.

Christians in unfriendly lands, living under persecution, imprisoned or exiled. Soldiers on the field of battle. Patients in hospitals and ICUs. Shut-ins, forgotten and neglected.

The Lord hasn't forgotten any of them. And he hasn't forgotten us. He hasn't forgotten me.

No Good Friday service, however somber, will ever feel as much like a crucifixion to me as this empty Good Friday in my home.

If I am to "praise the Lord with greater joy than ever" this Easter Triduum, it will only be with the joy supplied by the Lord himself immediately and directly, without the normal liturgical accoutrements: the darkened church, the long cycle of Old Testament readings, the ringing bells at the Gloria, and so forth.
– Holy Week is Upon Us, and I Have Coronavirus
April 12- Pope Francis livestreams the Urbi et Orbi blessing for Easter; it is the second blessing in a month, with the first taking place on March 27 during a special prayer service for the end of the pandemic.
Embracing his cross means finding the courage to embrace all the hardships of the present time, abandoning for a moment our eagerness for power and possessions in order to make room for the creativity that only the Spirit is capable of inspiring. It means finding the courage to create spaces where everyone can recognize that they are called, and to allow new forms of hospitality, fraternity, and solidarity. By his cross we have been saved in order to embrace hope and let it strengthen and sustain all measures and all possible avenues for helping us protect ourselves and others. Embracing the Lord in order to embrace hope: that is the strength of faith, which frees us from fear and gives us hope.
April 27- Pentagon officially releases UFO videos.
Notable Deaths
Honor Blackman (August 22, 1925 –April 5, 2020 (aged 94) She was an English actress, widely known for the roles of Cathy Gale in The Avengers[1] (1962–1964), Bond girl Pussy Galore in Goldfinger (1964), Julia Daggett in Shalako (1968) and Hera in Jason and the Argonauts (1963). She is also known for her role as Laura West in the ITV sitcom The Upper Hand (1990–1996).
May
The Murder hornets make their appearance on the world stage, have their 15 minutes of fame and quietly buzz off without having so much as having killed anyone. They will no doubt provide some script writer with an opportunity to write a cult classic horror movie at some point, if it hasn't been done already.
May 10- On Mother's Day The Catholic Bard publishes its first post.
May 15– Scoob premieres on VOD.
May 18- Stargirl premiers on the CW.
May 22– Jimmy Akin's Mysterious World's 100th Episode premieres.
May 25– A news story happens that actually shifts the focuses from Covid to problem of Racism with the killing of George Floyd, an African American man killed during an arrest after a store clerk alleged, he had passed a counterfeit $20 bill in Minneapolis. Derek Chauvin, one of four police officers who arrived on the scene, knelt on Floyd's neck for a period initially reported to be 8 minutes and 46 seconds. After his death, protests against police brutality, especially toward black people, quickly spread across the United States and internationally.
"Abuse is a gross violation of human dignity that we cannot allow and which we must continue to struggle against," he wrote of Floyd and the wave of protests that erupted across the world after his death.

But the pontifex criticized others demonstrating against COVID-19 lockdowns "as if measures that governments must impose for the good of their people constitute some kind of political assault on autonomy or personal freedom!"

"You'll never find such people protesting the death of George Floyd, or joining a demonstration because there are shantytowns where children lack water or education," he wrote. "They turned into a cultural battle what was in truth an effort to ensure the protection of life."
Pope Francis defends George Floyd protests, blasts demonstrations against coronavirus lockdowns in book | Fox News
"We cannot tolerate or turn a blind eye to racism and exclusion in any form and yet claim to defend the sacredness of every human life."-Pope Francis

Pope Francis on the death of George Floyd: We cannot tolerate racism and claim to defend life | America Magazine
Dave Barry notes…
And we are, as a nation, exhausted. We are literally sick and tired of the pandemic. But amid all the gloom, there is a ray of sunshine: As we go through this harrowing experience — affecting all Americans, in both red states and blue states — we are starting to realize that our common humanity is more important than our political differences.

Ha ha! Seriously, we hate each other more than ever. We disagree about everything — when to reopen the economy, whether to wear masks, whether to go to the beach, whether it's OK to say "China" — everything. Each side believes that it is motivated purely by reason, facts, and compassion, and that the other side is evil and stupid and sincerely wants people to die. Every issue is binary: my side good, other side bad. There is no nuance, no open-mindedness, no discussion.

On the other hand, there is starting to be more toilet paper.

Dave Barry's year in review: 2020, what can we say . . . – The Boston Globe
An Open Letter to African Americans
May 29- Monkeys snatch COVID-19 blood samples after attacking lab worker in India.
Notable Deaths
Little Richard– Dec 05, 1932 – May 09, 2020 (age 87) An influential figure in popular music and culture for seven decades. Nicknamed "The Innovator, The Originator, and The Architect of Rock and Roll". "Tutti Frutti" , "Good Golly Miss Molly" and "Long Tall Salley", are some of his hits.
Jerry Stiller -Jun 08, 1927 – May 11, 2020 (age 92) Stiller is the father of actor Ben Stiller, and George Costanza's father Frank on the sitcom Seinfeld,and as the eccentric Arthur Spooner on the CBS comedy series The King of Queens.
Ravi Zacharias-March 26 1946 –May 19 2020 (aged 74)
Ravi Zacharias' ministry was an antidote to the evils that infect parts of the Body of Christ. He presented the publicly-identifiable witness of a man who was not a racist, did not hate women, and who could defend his faith with reasonable argumentation rather than resorting to name-calling and slanders. At the same time, he believed, practiced and defended traditional Christianity as it has been handed down to us through 2,000 years of consistent Christian teaching.

His death is a great loss to the public witness of Christianity in this nation.

Rebecca Hamilton, Ravi Zacharias' Death is a Great Loss to Christian Witness (July 9, 2020) Public Witness @ Patheos Catholic
June
June 1- US President Trump threatens to employ the military to quell protests across the country sparked by the death of George Floyd then walks with staff to St. John's Church for a photo op after some pesky protesters are cleared out of the way.
Reverend Gini Gerbasi, the rector of nearby St. John's Episcopal Church, Georgetown, said that despite some tense moments the crowd was calm and peaceful until the police advanced. She had helped organize more than twenty priests and lay volunteers to provide water, food, and hand sanitizer as a "peaceful presence in support of protesters". They were packing up before the 7:00 p.m. curfew when armed riot police entered the churchyard and expelled them. Gerbasi found herself coughing from tear gas, while other people around her were hit with non-lethal projectiles, and they were forced from the churchyard by police carrying riot shields. Donald Trump photo op at St. John's Church – Wikipedia
Not too long after this at the White House Rose Garden, Trump gave this speech…
We are entering the riots and lawlessness that has spread throughout our country. We will end it now. Today, I have strongly recommended to every governor to deploy the National Guard in sufficient numbers that we dominate the streets. Mayors and governors, both established and overwhelming law enforcement presence until the violence has been quelled. If the city or state refuses to take the actions that are necessary to defend the life and property of their residence, then I will deploy the United States military and quickly solve the problem for them.- President Trump
Meanwhile over in China…
June 4 –Thousands ignore a recent ban and mark the anniversary of Tiananmen Square Massacre in Hong Kong.
June 10 –Statues of Confederate figures and explorers become focus of #BlackLivesMatter protests, with many removed including of Confederate President Jefferson Davis and of Christopher Columbus in Richmond.
Curon premieres on Netflix
June 13- Poland Accidentally Invades Czech Republic In 'Minor Misunderstanding.
You'd be forgiven for not knowing that the Polish military recently invaded and briefly occupied territory in the Czech Republic. Seems like headline news, sure — but it appears that even the Polish troops didn't know what they were doing.

A spokesperson for the Czech Foreign Ministry confirmed to NPR on Saturday that "Polish soldiers mistakenly deterred our citizens from entering a church on the Czech territory in close vicinity of the Czech-Polish borders."
Notable Deaths
Ian Holm– Sep 12, 1931 – Jun 19, 2020 (age 88) His film roles include Sam Mussabini in Chariots of Fire, for which he was also nominated for an Academy Award. He was Ash in Alien, Father Vito Cornelius in The Fifth Element, Chef Skinner in Ratatouille, and Bilbo Baggins in The Lord of the Rings and The Hobbit film series.
Carl Reiner -Mar 20, 1922 – Jun 29, 2020 (age 98) Legendary Comedy director, screenwriter, and author. Reiner was best known as the creator, producer, writer, and actor on The Dick Van Dyke Show (1961-1965). He acted in such films as It's a Mad, Mad, Mad, Mad World (1963), The Russians Are Coming, the Russians Are Coming (1966), and the Ocean's film series (2001–2007). He co-wrote and directed some of Steve Martin's first and most successful films, including The Jerk (1979), and also directed such comedies as Where's Poppa? (1970), Oh, God! (1977), and All of Me (1984).
Oh, where 1/2 way there….
in https://www.patheos.com/blogs/catholicbard/2020/12/2020-vision-in-hindsight-part-2/
That was the 20 of 2020. Tune into tomorrow for the 2nd part of 20 of 2020.
You can read the next part of the year 2020 Vision in Hindsight Part 2