The first full week of January and the last full week of the Christmas season is chock full of news centering around the official counting of electoral votes certifying Joe Biden as the legitimate winner of the 2020 election. What was supposed to be a gentle transfer of power and a celebration of democracy ended up being a distorted scene out of Les Misérables as protesters stormed Capitol Hill in a display of what can only be a watered-down version of what a real invasion might look like.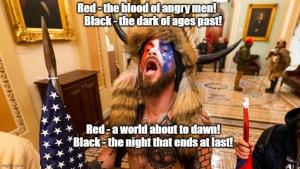 I say watered down because the folks that stormed the Capital could have been members of ISIS with bombs blowing up things and they could have been mowing people down with machine guns. In fact, it seems as if some may have been planning even greater destruction then what actually happen.
CNN reports these posts found online.
"Trump or war. Today. That simple."

"If you don't know how to shoot: You need to learn. NOW."

"we will storm the government buildings, kill cops, kill security guards, kill federal employees and agents, and demand a recount."
It is unfortunate and sad that at least 5 lost their lives, but It could have been a blood bath in all honesty. Next time maybe it will be, as America's enemies will see this unnecessary incident and think… 'That Was Easy'.
But this rebel rousing display of anarchy wasn't the only news to rock our world this past week.
Here are some other things that happen during this chaotic time as well as some interesting articles that appeared in my newsfeed.
This is the Catholic Bard's week in Review. A recap of highlights for the week of January 4 – 10.
Baby Jesus/Baby Yoda King Cake Switch on Capital Chaos Day
Monday January 4, 2021
Feast day of Saint Elizabeth Ann Seton
A Marian apparition gets a thumbs down from the Vatican's doctrinal office.
Don't promote alleged apparitions connected to 'Lady of All Nations'.
These were visions of Mary that Ida Peerdeman, a secretary living in the Dutch capital Amsterdam, claimed to have received between 1945 and 1959.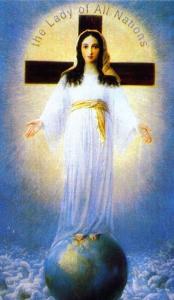 One of the last remaining pro-life democrats, from the House eight-term Catholic Dan Lipinski , leaves office.
"America is not perfect, because humans can never be perfect. But we must pray and work every day that each of us and our nation better uphold the principle of equality, and that we better protect life and liberty every day for all, especially the most vulnerable."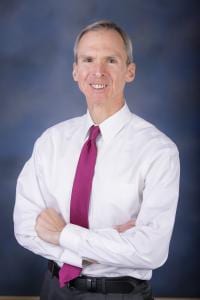 On Sunday, January 3, Rep. Emanuel Cleaver (D-MO) led the opening prayer for the U.S. House of Representatives. Cleaver, an ordained Methodist pastor who served for 37 years as the senior pastor of St. James United Methodist Church in Kansas City, Missouri, ended his prayer asking for peace in the legislative chamber, "in the name of the monotheistic God, Brahma, and God known by many names by many different faiths. Amen and a-women."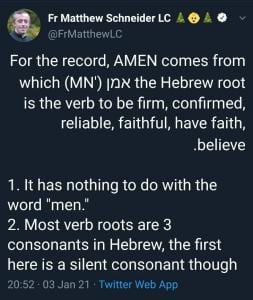 If there's anything to be learned from the "Amen/A-women" debacle, people who try too hard to pander to political correctness and lie about the origin of a word's meaning do not care about objective truth but about asserting a supremacy of their own preference. –René Albert
Notable Deaths
Actress Tanya Roberts dies. She is best known for playing Julie Rogers in the final season of the 1970s television series Charlie's Angels, Stacey Sutton in the James Bond film A View to a Kill, Sheena in Sheena, Kiri in The Beastmaster and as Midge Pinciotti on That '70s Show from 1998 to 2004.
Tuesday January 5, 2021
Feast of Saint John Neumann
The Precursor to the Count of the Electoral Votes.
In Georgia the US Senate runoffs happen.
Democrat Raphael Warnock wins against Sen. Republican Kelly Loeffler for the unexpired term of that seat.
In the other contest, challenger Democrat Jon Ossoff wins against incumbent Republican Sen. David Perdue.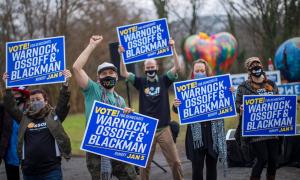 I also learned that I have tested positive for COVID but with asymptomatic results.
Wednesday

January 6, 2021
Feast of Saint André Bessette/ Feast of the Epiphany
I am Watching the Protests While Quarantined With Covid!
I am watching the party of "law and order" storm into the capitol building to disrupt a public assembly. Elected members of Congress from both parties are sheltered in place hiding under their desks with furniture blocking the doors. If you ever wondered why some Dems could use the term "Deplorable" to describe some Trump supporters, now you know….I am hopeful that the grownups will show up soon and declare that recess time is over. –John J Burke.
On the Feast of the Epiphany people usually consume King Cake.
According to Wikipedia.
"What started out roughly 300 years ago as a dry French bread–type dough with sugar on top and a bean inside now comes in many varieties depending on the country. Some king cakes are made of a sweet brioche dough in the shape of a hollow circle with a glazed topping sprinkled with colored sugar. Hundreds of thousands of king cakes are eaten in New Orleans during the Carnival season. In other countries, king cakes are made with a puff pastry, filled with one of several fillings (e.g., almond, apple, chocolate/pear, etc.), and have a small figurine, called a fève, hidden inside. The figurine changes from bakery to bakery and can have a variety of themes. The person who gets the piece of cake with the fève has various privileges and obligations."
I was wondering what happen if a person bit into the cake and ruined their teeth by chomping down too hard on the figurine? Or what if they swallowed it?
Today several bakeries in Mexico decided to replace the Christ child with Baby Yoda in king cakes for Epiphany, causing controversy.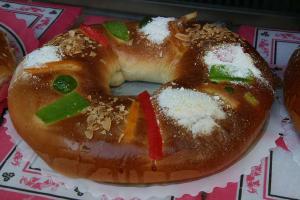 While disgruntled American cause mayhem at the Capital over in China…
Dozens of Hong Kong opposition figures, including an American lawyer, were detained on subversion charges Wednesday in what activists see as a brazen attempt to clamp down on any remaining dissent in the semi-autonomous Chinese territory.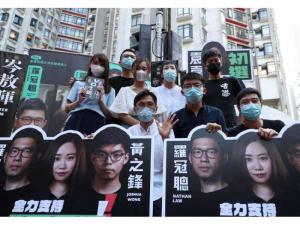 Thursday January 7, 2021
Feast of Saint Raymond of Penyafort
Here are some Reactions to Bishops Reactions to Chaos at the Capital.
A new book provides further information from the archives of Venerable Pius XII, including the Vatican's attempts to oppose the actions of Nazi Germany through diplomacy during World War II.
The sainthood cause of a Catholic priest who was imprisoned by both the Nazis and the communists has advanced with the conclusion of the initial diocesan phase of the cause.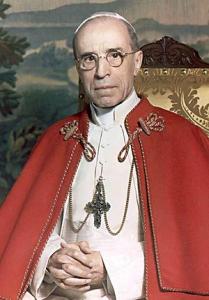 Fr. Adolf Kajpr was a Jesuit priest and journalist who was imprisoned in Dachau concentration camp after publishing Catholic magazines critical of the Nazis. One issue in 1939 in particular had a cover that depicted Christ conquering death represented with symbols of Nazism. He was a martyr who died laughing'.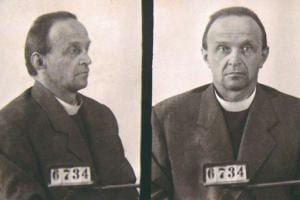 Scientists find the universe is 13.77 billion years old
I could sarcastically remark that I always heard it was 13.8 billion years old. But 1) 13.77 billion is an approximation as was 13.8 billion; 2) in any case we need to avoid overstatement of the difference between 13.8 billion and 13.77 billion; and 3) the difference of .03 billion years is still quite a long time. 30 million years long. –Mark Brumley
Notable Deaths
Thomas Charles Lasorda (September 22, 1927 – January 7, 2021) was an American professional baseball pitcher and manager. He managed the Los Angeles Dodgers of Major League Baseball (MLB) from 1976 through 1996. He was inducted into the National Baseball Hall of Fame as a manager in 1997.
Lasorda played in MLB for the Dodgers in 1954 and 1955 and for the Kansas City Athletics in 1956. He coached for the Dodgers from 1973 through 1976 before taking over as manager. Lasorda won two World Series championships as manager of the Dodgers and was named the Manager of the Year of the National League (NL) twice. The Dodgers retired his No. 2.
He was a devout Catholic who practiced his faith.
As the New York Times noted in its obituary, Lasorda's relentless cheeriness, his unabashed love of the game and its players, his keen sense of humor and his personal decency made him one of those rare figures in sports who transcend their own game. Even people who had zero interest in baseball knew his name, and the vast majority loved him.
John L. Allen Jr.Like JPII, Tommy Lasorda was a living lesson in the Catholic 'both/and' (January 10, 2021)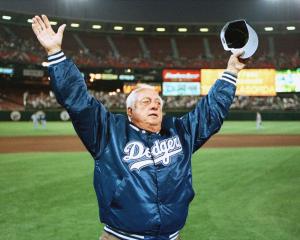 Friday January 8, 2021
Soon-to-be Blessed Rosario Livatino was a Catholic judge brutally killed by the mafia in Sicily in 1990. Today his legal legacy lives on through the work of a center in Italy dedicated to issues of life, the family, and religious freedom.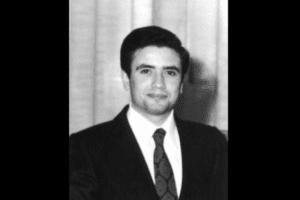 Catholic Bible-in-a-year podcast tops the charts
"The Bible in a Year with the incredible Fr. Mike Schmitz produced by Ascension Press. Tops the Apple Podcast charts since Jan. 2, ahead of secular podcasts produced by such organizations as The New York Times, NBC News, and NPR.
On Jimmy Akin's Mysterious World Podcast
Show # 136 The Great Reset
What Is the Great Reset? (Davos and the World Economic Forum)
NEW MOVIES
One Night In Miami -On Prime January 15
One Night in Miami is a fictional account of one incredible night where icons Muhammad Ali, Malcolm X, Sam Cooke, and Jim Brown gathered discussing their roles in the civil rights movement and cultural upheaval of the 60s.
The Reason I Jump
Based on the book by Naoki Higashida this immersive film explores the experiences of nonspeaking autistic people around the world.
Saturday January 9, 2021
Wyoming legislature to re-visit 'born-alive' abortion bill despite 2020 veto.
The Wyoming legislature will again consider a bill to protect infants born alive in legal abortion attempts. Its backers say it is needed to push abortion doctors to provide health care to any baby who survives an abortion.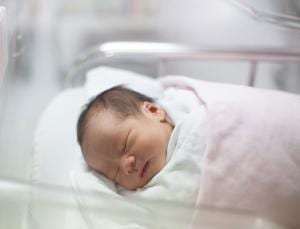 I ask this question. Is Suspending Trump on Twitter a Violation of Free Speech?
Stephen Colbert asks these questions of Tom Hanks.
Archbishop William E. Lori of Baltimore says this to us.
In our Tradition, Friday is a penitential day. Let us make this coming Friday, January 15th an Archdiocesan Day of Prayer for our nation and its leaders. Although we cannot readily come together because of the pandemic, we can observe this day very simply by offering prayers such as the Prayer of St. Francis or the Rosary. Included here are links to the USCCB website that include prayers for peace and civil authorities that Pope Francis and his recent predecessors composed. We might also perform some sort of penance such as skipping a meal. Would it not also be a good day for reconciliation with a person who has offended us?
If you don't mind, I have one further suggestion. The vigil of the inauguration is Tuesday, January 19th. Why not take time to pray for those who will assume leadership? I would suggest we offer the prayer of our first Archbishop, John Carroll, for Civil Authorities, and I include a link to that prayer.
After "hang Mike Pence" began to trend on Twitter late Friday and early Saturday, the social media company squashed the trend and variations of it.
During Wednesday's riots at the Capitol in Washington, D.C., President Donald Trump's supporters who invaded the building were captured on video chanting, "Hang Mike Pence." The chant was most likely inspired by the vice president's inability to overturn the results of the election in favor of Trump over President-elect Joe Biden.
James Crowley, Twitter Confirms It Halted 'Hang Mike Pence' as a Trending Topic ( January 9, 2021) Newsweek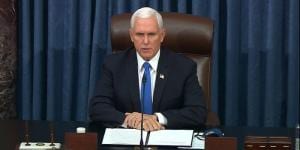 Right-wing extremists vow to return to Washington for Joe Biden's inauguration
Anna Schecter and Laura Strickler and Michael Kosnar and Julia Ainsley 21 hrs ago
"Many of Us will return on January 19, 2021, carrying Our weapons, in support of Our nation's resolve, to which [sic] the world will never forget!!! We will come in numbers that no standing army or police agency can match," wrote a popular Parler user who frequently posts about QAnon, and is being tracked by the Anti-Defamation League.
Notable Deaths
Kathy Shaidle (7 May 1964 – 9 January 2021) was a Canadian author, columnist, poet and blogger. A self-described "anarcho-peacenik" in the early years of her writing career, she moved to a conservative, Roman Catholic position following the September 11 attacks, and entered the public eye as the author of the popular RelapsedCatholic blog. Citing some points of friction with her faith, Shaidle relaunched her blogging career under her FiveFeetofFury blog. Her views on Islam, political correctness, freedom of speech, and other issues ignited controversies.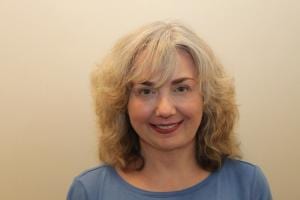 Bedridden by arthritis, I used all the free time I'd planned to spend "doing nothing" doing nothing but morbidly pondering my Incredible Shrinking Life. I soon realized that all my book learning and adolescent anarchism had undone my "work til you die" socialization not a whit. What did it profiteth me that I'd virtually memorized Thomas Merton's ode to doing nothing, A Signed Confession of Crimes Against The State? Couldn't recall a bloody word when my long-suffering mother asked shyly, "Do you think you'll ever work again, dear?" And I'd screech through gritted teeth: " I AM working, MU-THER!" Meaning "writing." Which I wasn't even. Which isn't, even. "Working", that is. I was a poet. On disability. I basically did nothing. Twice. I eventually grew tired of, tired from, doing nothing. So I took up "doing nothing" in earnest. Or instead, if you like. I took up contemplative prayer. If only in terms of cosmic economics, I was still, I believe, contributing some mysterious something to the world. Kathy Shaidle,God Rides a Yamaha (2012)
Sunday January 10, 2021
Bishop Barron's Homily of the Week
It was exactly one hundred years ago, January 10, 1921, that G.K. Chesterton first set foot on the American continent. His much anticipated arrival from England was a very big event. The press swarmed around him, as he stepped off the boat in New York to begin a four month lecture-tour. He said he had come "to lose my impressions of America."
Overall he found the American people warm and welcoming. But he found all the bars closed and Americans very unhappy about it, yet feeling helpless to do anything to change the law that had closed them. The nation-wide law was, after all, based on concern for people's health. We now refer to that law as Prohibition. Chesterton said that during his entire time in America he never found one person who spoke in favor of Prohibition. A century later bars are again closed, but liquor stores have been deemed more essential than churches.
Dale Ahlquist, 100th Anniversary of G.K. Chesterton's first visit to America (January 9, 2021) Catholic World Report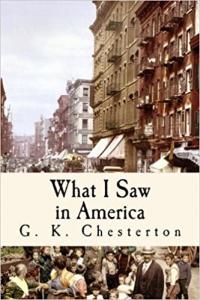 When I converted, there were a lot of things no one told me about racism in the Church. I didn't know it was still so rampant in the laity, infecting the hearts of many. No one told me I would have to throw away the books of apologists and speakers I once respected because, despite their being so smart in other matters, they completely lack education on the African-American experience.
Most of all, no one told me that staying in the Church would be such a huge struggle, seeing the way Black Catholics are treated in the media and by priests in the pulpit.
Briana Huddleston, Opinion: Racism and what we are not told (January 10, 2021) Black Catholic Messenger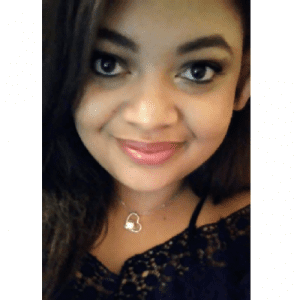 Amazon cuts off Parler app on website.
"[W]e cannot provide services to a customer that is unable to effectively identify and remove content that encourages or incites violence against others," the email added. "Because Parler cannot comply with our terms of service and poses a very real risk to public safety, we plan to suspend Parler's account effective Sunday, January 10th, at 11:59PM PST."
And it gets worse for them.
Parler CEO John Matze said today that his social media company has been dropped by virtually all of its business alliances after Amazon, Apple and Google ended their agreements with the social media service.
"They all work together to make sure at the same time we would lose access to not only our apps, but they're actually shutting all of our servers off tonight, off the internet," Matze said. "They made an attempt to not only kill the app, but to actually destroy the entire company. And it's not just these three companies. Every vendor from text message services to email providers to our lawyers all ditched us too on the same day."- Deadline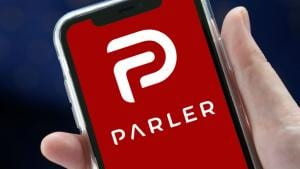 Pope Francis in his Sunday Angelus address prayed for the five people who lost their lives in the breach of the United States Capitol by a pro-Trump mob last week and encouraged the country's leaders to work toward national reconciliation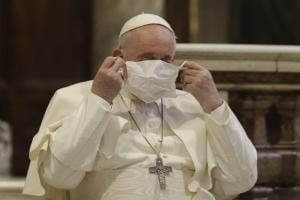 He also said recently "I believe that ethically everyone should take the vaccine. It is an ethical choice because you are gambling with your health, with your life, but you are also gambling with the lives of others." He is going to be getting it himself.
Tomorrow
Speaker Nancy Pelosi and her top House lieutenants are holding a call Monday with fellow Democrats on their response to the mob assaults on the U.S. Capitol, a talk they'll hold shortly after the introduction on the House floor of an impeachment resolution against President Donald Trump.
Will see what surprises are in for us this coming week.