As we journey across the landscape of time, as well as the landscape of the internet, especially on FB or Twitter,
we often come across more information then we can possibly digest.
Their are too many…
cool GIF's,
funny Memes,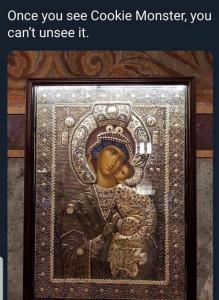 fun Facts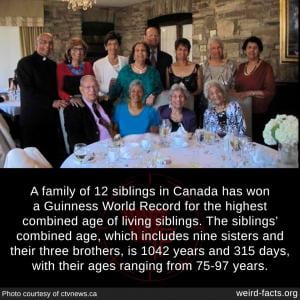 poetic Photos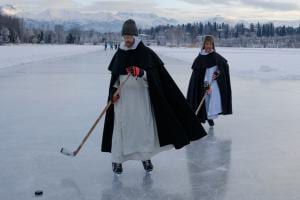 piffy Quotes
does anyone else anxiously look up words you've been using all your life while writing to make sure they mean exactly what you've always thought they meant, or is this just because I was homeschooled — Elena Cecilia Trueba (@elena_trueba) January 3, 2021
interesting fun Articles
Long before elves, orcs, and dwarves populated the pages of Dungeons & Dragons sourcebooks, Peter Jackson's Middle Earth film adaptations, and video games like World of Warcraft, they developed out of mythology, fan imagination, and more than anywhere else, the works of J.R.R. Tolkien. And even though his works were purely textual, the ways that common fantasy races sound today have their roots in his vivid fantasy world. The most commonly occurring pop fantasy races—elves, dwarves, trolls/orcs, even humans—have their roots in European mythology. From the dwarves and elves of Nordic poetry to Scandinavia's trolls, the basic shape and cultural texture of many of these beings can be linked directly to ancient folklore. But it wasn't until Tolkien's works, which were heavily inspired by such myths, that the tropes we are familiar with today really fell into place.
Eric Grundhauser, Why Do Dwarves Sound Scottish and Elves Sound Like Royalty? Blame Tolkien and time. (December 7, 2016)
informative News Articles,
If you (or the kids in your life) have serious concerns that Santa Claus will be visiting your home, and might bring coronavirus with him along with your presents, then know that Dr. Anthony Fauci has your back.
Fauci, director of the National Institute of Allergy and Infectious Diseases, will be part of President-elect Joe Biden's coronavirus response team, a role he's held in the Donald Trump administration. Fauci will also be a chief medical adviser in Biden's administration.
During CNN's Sesame Street Town Hall on Saturday, Fauci told parents and kids that he vaccinated Santa Claus against COVID-19 so he'll still be able to visit homes to deliver gifts as usual.
Fauci said he personally traveled to the North Pole himself and vaccinated Santa Claus.
Bonnie Burton Dr. Fauci tells kids he vaccinated Santa Claus against COVID-19( December. 20, 2020) cnet
inspiring Spiritual Content,
The Eastern Orthodox theologian Alexander Schmemann once wrote that the cure to our contemporary, societal crisis of faith is in part recognition that the human person is a worshiping being that yearns to praise God. And this is what drove those Magi to leave the safety of their homes. Once we have come to worship the one true God, we will be more fully ourselves, "overjoyed" at finding the Lord. We will be truly enlightened, and so will become like beacons of light in this valley of darkness.
-Deacon Omar Gutiérrez, Becoming Beacons of Light Like the Wise Men (December 31, 2020) National Catholic Register
intriguing Videos,
and so much more.
Life in cyberspace moves pretty fast, if you don't stop to read and like or comment once in a while you could miss it.
So this week only, and maybe next week or weeks afterward if the muse and motivation hit me and time allows, I'll do it again and take a risk in writing.
More or less I tried to include everything above I mentioned in the timeline below.
So here is the Catholic bard's look back at the days that transition the old year and the new year together into one fabulous week of life with …
Questions About Spider-Lions in a New Year of Marriage
Starting on…
Monday
,

December 28, 2020

: Feast of the Holy Innocents

We start off the week and the end of the year with some interesting and piffy quotes and questions…

Things that would definitely be headline news, even in 2020:
Lions found to have spinnerets
Spiders found running 50mph, killing gazelles with one bite, and devouring their carcasses –Deacon Steven D. Greydanus
This was written in response to this quote.
If lions were discovered weaving, antelope-catching nets ten lion-lengths wide, it would be headline news. Yet spiders weave intricate insect-catching nets hugely bigger than themselves, and we treat it as commonplace. What's the difference? –Richard Dawkins on Twitter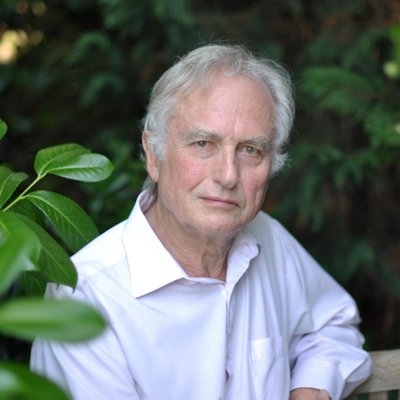 With the added commentary…
Spider-Lion, Spider-Lion
Does whatever a spider-lion does
Can he weave antelope-catching nets ten lion-lengths wide
No he can't he's a lion. –Deacon Steven D. Greydanus
And now we move on to these bits of wit and wisdom…
Judging from the BBC's dramatic fare, I am forced to conclude that, for all the violence of American life according to "science", the reality is that the deadliest places to live on planet Earth are quaint English villages. – Mark Shea on FB
A tweet I saw but unfortunately didn't think to save told Catholics not to use the f-word and said using it is "effeminate." I'm not seeing how that's true. It may be not as macho as you think it is. But how it's effeminate escapes me.
I'd like to drop the writer into our townie bar and introduce him to one of the word's more committed users and say, "This guy thinks you're girly." Entertaining mayhem would probably follow. Or an entertaining string of enraged f-words. Do the keyboard warriors worry they're not masculine enough?
I don't have any answers. It just strikes me as weird when guys start calling other guys effeminate for not obviously effeminate actions.-David Mills on FB
We survived Monday and now on to
Tuesday December 29, 2020 Feast of St. Thomas Becket
"To honor Thomas Becket's memory, the crimes against people of faith must stop, prisoners of conscience must be released, laws restricting freedom of religion and belief must be repealed, and the vulnerable, the defenseless, and the oppressed must be protected. The tyranny and murder that shocked the conscience of the Middle Ages must never be allowed to happen again. As long as America stands, we will always defend religious liberty." Trump praises St. Thomas Becket as martyr for religious freedom
It's the end of the year as we know it and what was supposed to be done by Easter is still with us…
The COVID-19 Pandemic:
And Crime.
Jesse Martinez, a COVID-19 patient who beat a fellow patient to death with an oxygen tank at Antelope Valley Hospital in Lancaster, CA will be arraigned on December 31st for murder, elder abuse, and religion-motivated hate crime, authorities announced on December 28. Man who killed Catholic roommate for praying at hospital to be arraigned on murder, hate crime
With that sad bit of news that shows the reality of evil we reach…
Wednesday

December 30, 2020
There is hope on the horizon
The United Kingdom approves AstraZeneca-Oxford's vaccine, the second one available. The vaccine is easier to store as it only requires normal fridge temperatures, making distribution easier.
But it's too late for some folks..
Dawn Elberta Wells (October 18, 1938 – December 30, 2020) (Aged 82) Mary Anne from Gilligan's' Island has died from Covid-19.
EWTN is changing its program lineup, which has caused some controversy with one particular cancellation.
It appears Black Catholics will be notably absent from EWTN's radio lineup in 2021.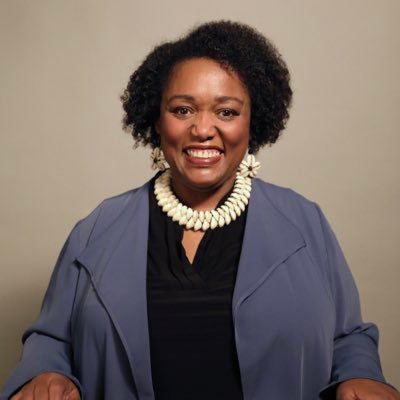 Thursday

December 31, 2020

Feast of St. Sylvester I
with commentary about the EWTN from the day before.
I know several good people and journalists at EWTN who understand
and have written about
the severity of the racism in our country. The Catholic audience in the United States needs to hear those important stories and perspectives. It does conservative white Catholics no service for Catholic media executives to pander to their personal ideologies and shield them from inconvenient topics that may challenge their views.
-Brian Fraga, In The News: EWTN Drops Gloria Purvis' Morning Glory Show (December 31, 2020) On the Catholic Beat @ Catholic Patheos
And the last exciting news stories of the year.
The transition period following the United Kingdom's exit from the European Union on January 31, 2020 expires.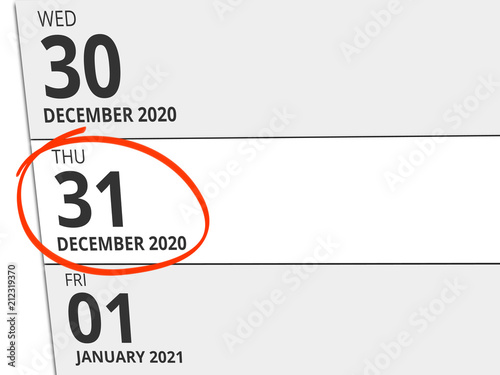 Adobe Flash Player was released for the last time.
Let's end the year with an inspiring video.
And some Piffy Quote.
Just remember a large percentage of facebook debates are conducted by people sitting on toilets.- William Hemsworth on FB

I was going to publish a list of most influential Catholics in 2020 and then I realized, through a revelation, that #1 on the list would be largely unknown.

Julia Rodriquez, age 82, prays fervently and God hears her prayers. All sorts of stuff happens as a result. More stuff than happens by other Catholic hands. Hence she is the most influential Catholic.

So now you know. –Mark Brumley on FB
And lets remember At the end of the year these popular actors were born.
Happy Birthday to Anthony Hopkins (C.S. Lewis, Hitler) born on December 31, 1937 (age 83 years)
and Ben Kingsley (Gandhi, Adolf Eichmann) born on December 31, 1943 (age 77 years).
And Lastly, A friend of mind accomplished a lot of writing in her life as short story horror writer.
2020 was a year of horrors and terror (also. water is wet and dust is dry), but I managed to channel my fears into twenty-four shivery tales for your shared shudders…
rcmulhare2020 A Writing Year in Review (December 31, 2020) R.C.Mulhare, Dark Fantasy & Horror Writer: A Grocery Clerk Who Found the World is Stranger Than It Seems…
"The House on Smithen Street", in which an Irish housemaid newly arrived in household discovers strange rituals and even stranger things lurking in the basement of an otherwise well-appointed mansion..
GOODBYE 2020, HELLO 2021
We start the year out with some sad news…
Bosnian police say eight young men and women have died in a cottage in southwest Bosnia, apparently from carbon monoxide poisoning during a New Year's Eve celebration.
8 Die in New Year's Eve Carbon Monoxide Poisoning in Bosnia
And more Covid News. It seems to have followed us into the new year.
US surpasses 20 million Covid-19 cases while experts foresee tough times in January.
The US surpassed 20 million total recorded Covid-19 cases on Friday, hours after the country ushered in 2021 and left behind its deadliest month of the pandemic.
The nation also has set a Covid-19 hospitalization record for four straight days. The high counts are a grim reminder that even with 2020 behind us, the pandemic continues to ravage parts of the country. And some leaders warn the worst is still ahead.
"We are still going to have our toughest and darkest days," Los Angeles Mayor Eric Garcetti told CNN on Thursday.
More than 125,000 coronavirus patients were in US hospitals Friday, Covid Tracking Project data shows.- CNN
Something else that has followed us into the new year is Trump's quest to overturn the election.
A federal judge on Friday dismissed a lawsuit led by President Trump's allies in Congress that aimed to pressure Vice President Mike Pence to overturn the results of the election, dealing a blow to lawmakers' last-ditch effort to challenge President-elect Joseph R. Biden Jr.'s victory.
President Trump's congressional allies had hoped to give the vice president the power to reject electoral votes that were cast for Joseph R. Biden Jr. but a Federal Judge Dismisses Election Lawsuit Against Pence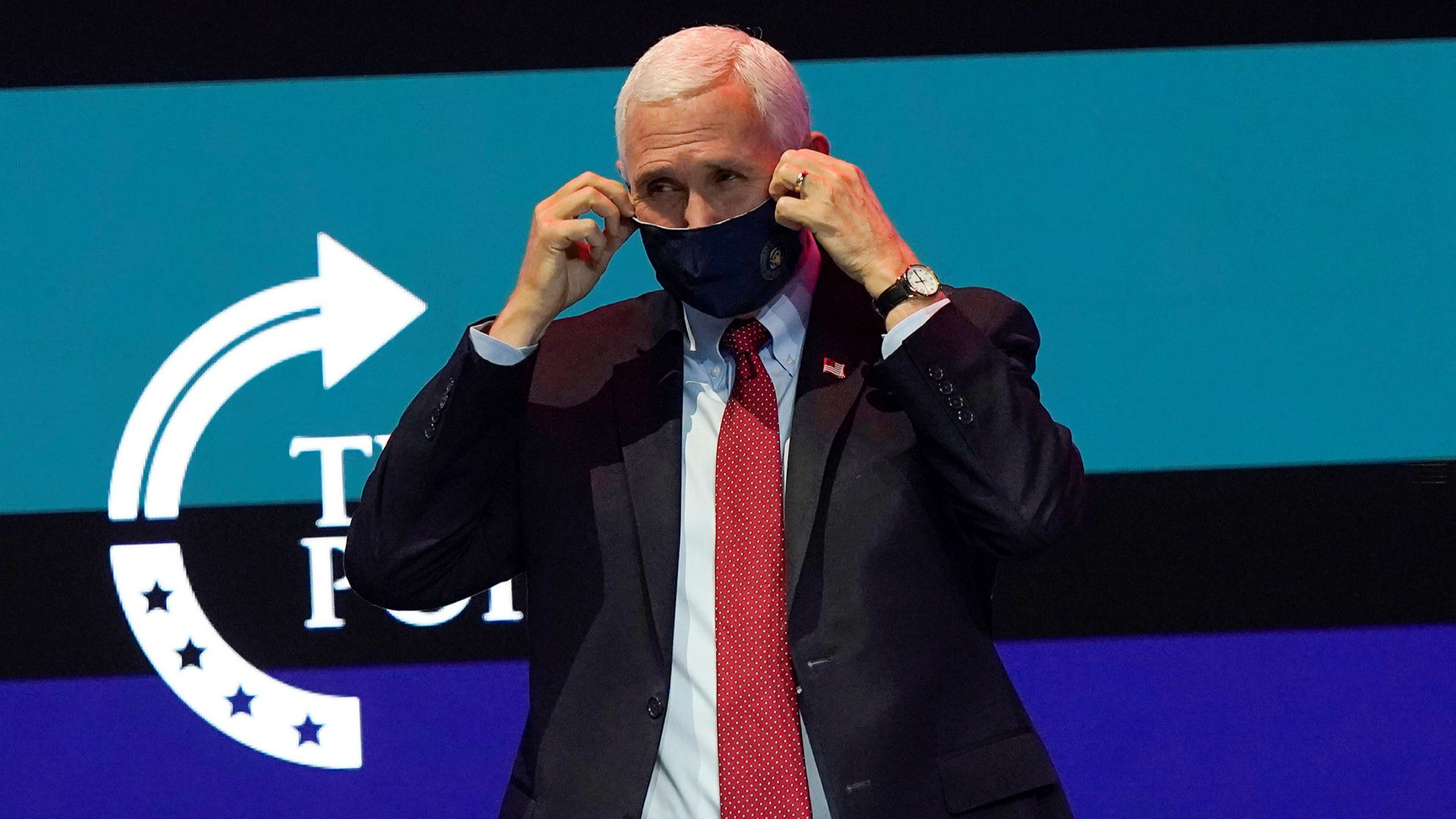 Again without much success.
And before Trumps days are done, this is happening…
A group of three judges on the DC Circuit Court of Appeals ruled Friday that a lower court judge was wrong when he vacated an execution date for Lisa Montgomery, the only woman on federal death row, reinstating her execution date later this month.
She's now scheduled to be executed just before the inauguration of President-elect Joe Biden, who has pledged to abolish the federal death penalty.
Execution date for the only woman on federal death row is reinstated
Some have accepted Biden has won and are preparing in a positive way.
"Catholics committed to the fullness of the teaching of the Church have an opportunity.
We can encourage Biden to return to his pro-life roots, pointing out the moral urgency of the pro-life cause."
–Charles Camosy
And with all the gloomy news, here is some Good News about a bad situation.
A Catholic bishop in Nigeria, who was kidnapped on Sunday, has been released unharmed, according to the Archdiocese of Owerri.
The diocese, which is in southeastern Nigeria, announced in a social media post late on Jan. 1 that Bishop Moses Chikwe and his driver, Ndubuisi Robert, had been released by their abductors "unhurt and without ransom."
And how about some inspiring words from our loving pope to start off the New Year!
The reassuring and comforting gaze of the Holy Virgin is an encouragement to make sure that this time, granted us by the Lord, might be spent for our human and spiritual growth. May each one of us make sure that [2021] be for everyone a year of fraternal solidarity and peace, a year filled with expectant trust and hope, which we entrust to the heavenly protection of Mary, Mother of God and our Mother.- Pope Francis
And here is some joyful pleasure as Cobra Kai Season 3 premieres on Netflix.
And the latest Jimmy Akin Podcast is always worth a listen.
Jimmy Akin's Mysterious World # 135: Alien Demons, Alien Souls, Cremated Incorruptibles, Unintentional Indulgences & More Weird Questions
And now moving on to the weekend.
Saturday January 2, 2021


Feast day of Bishops and Doctors St. Basil the Great and St. Gregory Nazianzen
Let's not forget that today was…
Also the Catholic Bard's Mark and Kristin's celebrated 11 years of Marriage on this day.
Which was also on Saturday those 11 years ago.
And recently I discovered that our wedding day is on the birthday of
St Therese of Lisieux (1873-1897)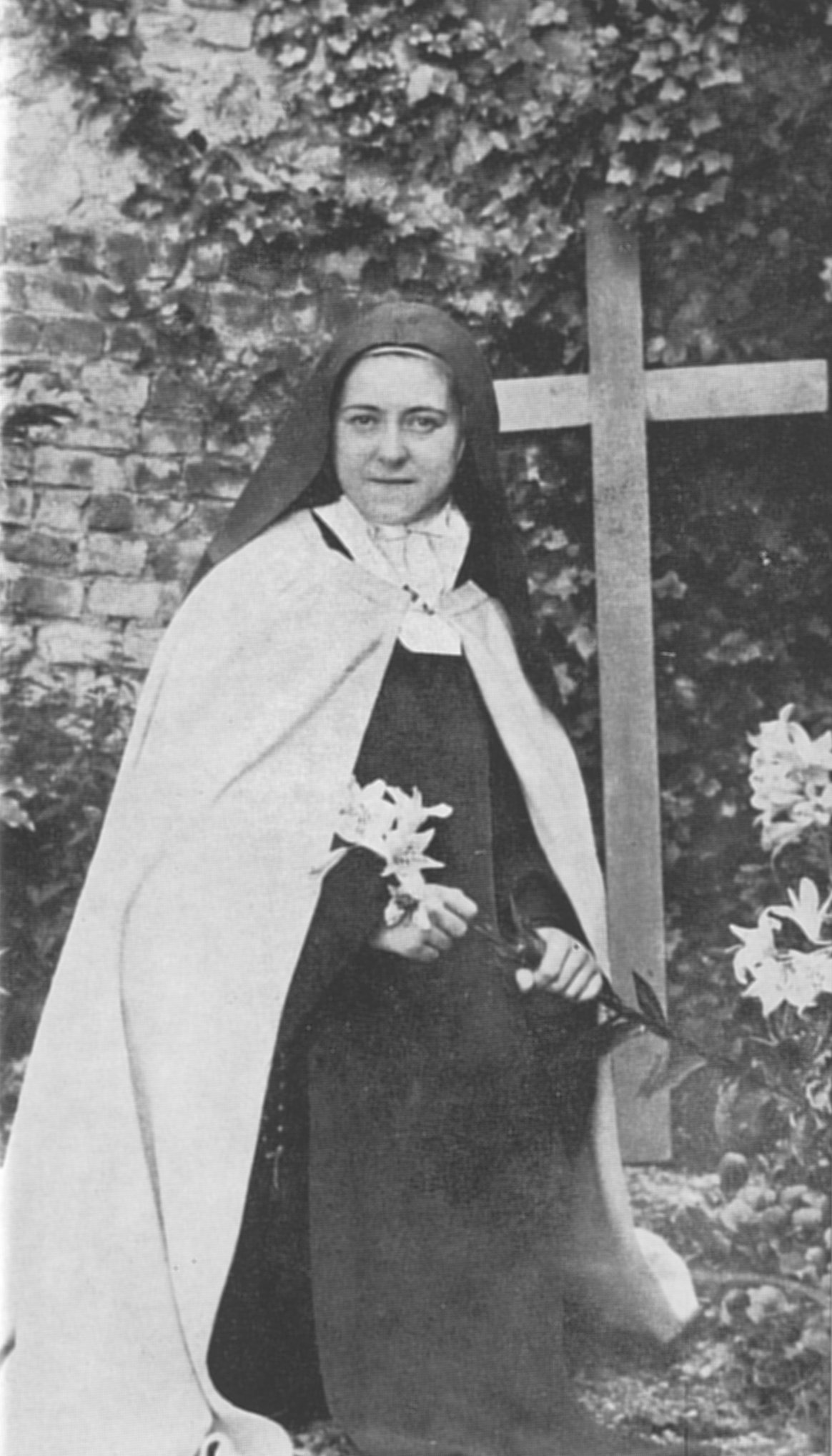 and Sci-Fi Author Isaac Asimov (January 2, 1920 – April 6, 1992)
And Luisa Carvajal y Mendoza, (January 2, 1566 – January 2, 1614)
a Spanish mystical poet and Catholic martyr died on this day,

As well as Alan Hale Jr AKA The Skipper from Gilligan's Island.
And Mary Ann died just a few days before he did, but many years after.
He was born on March 8, 1921 and my father was born on March 17, 1921.
He died on January 2, 1990 and I graduated High School in May 1990.
And now we have arrived at the end of the week, or beginning depending on how you look at.
We end the week with a better understanding of The Nashville Bomber.
The Nashville bomber sent packages containing writings and videos promoting conspiracy theories to multiple people just days prior to the blast, CBS News confirms. Authorities identified Anthony Warner as the suspect in the Christmas Day bombing and say he killed himself in the explosion. Warner wrote about 9/11 and the moon landing, saying at one point, "The moon landing and 9-11 have so many anomalies they are hard to count." Warner also wrote that aliens have been attacking Earth since September 2011, and that the media is covering up the attacks. Warner's writings also discuss the conspiracy theory that Earth is controlled by a race of reptilian lizard people.
Jordan Frieman, Nashville bomber sent writings espousing conspiracy theories to multiple people days before blast CBS NEWS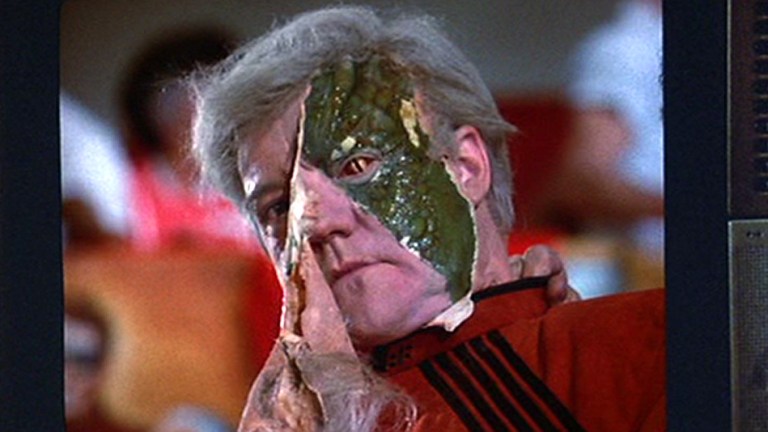 We end the week with Trump saying this about Covid.
"The number of cases and deaths of the China Virus is far exaggerated in the United States because of @CDCgov's ridiculous method of determination compared to other countries, many of whom report, purposely, very inaccurately and low," Trump tweeted. "'When in doubt, call it Covid.' Fake News!"- Donald Trump

With this response.
Dr. Anthony Fauci responds to Pres. Trump's morning tweet on COVID-19 related deaths: "The deaths are real deaths. All you need to do is go out into the trenches… that's real, that's not fake." 'There's no running away from the numbers:' Fauci laments surging COVID deaths as Trump claims 'fake news' (yahoo.com)
We end the week with Trump asking this about the election.
Just two days before the Georgia runoffs that will determine the leadership of the Senate and one day before a rally on behalf of the Republican candidates, President Trump has continued to unload on the GOP officials leading the state.

In an extraordinary development, Trump attempted to cajole Republican Georgia Secretary of State Brad Raffensperger, according to the Washington Post, which published audio of their call on Sunday.

"So look. All I want to do is this. I just want to find 11,780 votes, which is one more than we have," Trump told Raffensperger, laying bare his overriding goal of overturning the November election results. 'I just want to find 11,780 votes': Trump attacks Georgia officials as crucial runoffs approach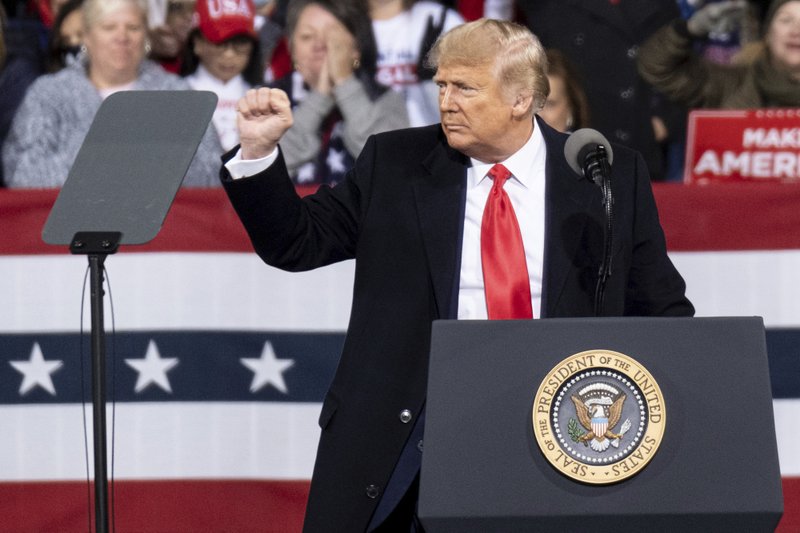 And we finally end this week and this post with remembering the Birthdays of 2 famous Catholics.
Happy Birthday to Mel Gibson– January 3, 1956 (age 65 years) who is still alive.
And Happy Birthday to J .R.R. Tolkien January 3, 1892 – 2 September 1973) who we hope is in heaven.
May his soul and all the souls of the faithful departed rest in peace.
Whether you liked this creative endeavor or not, I think of this advice…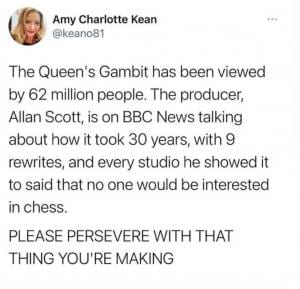 See You Next Week… Maybe… Or some other time
With a Week in Review