The New Year Came
And Advent went
Christmas came
Now another New Year
To begin with Solemnity of Mary, Mother of God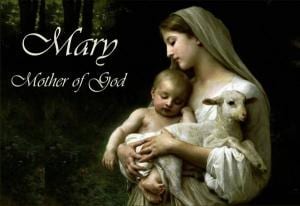 And so ends a year that for so many,
All over the world will go down in infamy.
A new beginning
And so we ask Our Blessed Mother
To help us grow spiritually in 2021
There is no greater New Year's goal than that
May our life of prayer and our charity grow
May this New Year be beautiful because we, with the help of Mary
Make it a holy one.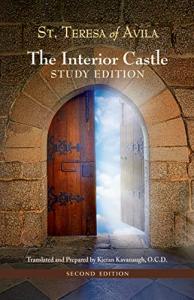 I'm reading The Interior Castle as part of my OCDS formation this year. I have read it before on my own a number of years ago. I highly recommend it. You grow by reading it but that growth which is spiritual will depend on where you are and what you put into it. You are best to read it in a prayerful mindset.
"If you want to make progress on the path and ascend to the places you have longed for, the important thing is not to think too much, and so to do whatever best awakens your love. If you fall sometimes, do not lose heart. Keep striving to walk your path with integrity. God will draw out the good even from your fall."
— Teresa of Avila
Our relationship with the blessed mother who intercedes for us and with who we can talk to is different than it was at the start of last year. I like the fact that we celebrate her as part of this New Year today. She is queen of Heaven and Earth and our mother as well as the mother of Jesus our Lord and Saviour.
Do you talk with Mary. I don't mean rote prayers only. Do you think about her trust in God, her faith and her love and try to be like her in these regards? I know she is not God but just like we want to be like talented people, we should want to be like holy people and idealize them. –
Happy New Year
And enter into your Interior Castle.
"There is a secret place. A radiant sanctuary. As real as your own kitchen. More real than that. Constructed of the purest elements. Overflowing with the ten thousand beautiful things. Worlds within worlds. Forests, rivers. Velvet coverlets thrown over featherbeds, fountains bubbling beneath a canopy of stars. Bountiful forests, universal libraries. A wine cellar offering an intoxication so sweet you will never be sober again. A clarity so complete you will never again forget. This magnificent refuge is inside you. Enter. Shatter the darkness that shrouds the doorway… Believe the incredible truth that the Beloved has chosen for his dwelling place the core of your own being because that is the single most beautiful place in all of creation." ― Mirabai Starr, Introduction to Interior Castle
On this New Years take a retrospect of last year with the Catholic Bard Year in Review
2020 Vision in Hindsight Part 1 January – June.
2020 Vision in Hindsight Part 2 July – December.