I was going to include these news stories in this weeks CB WIRE, but it got to be long enough, it deserved its own post.
When one looks at the reality of suffering and death in the world in which we live, one can only scratch their head and ask why?
Why is there so much poverty, violence, chaos and just plain bad things happening in the the world that we live in?
A few different answers seem available to that overall question without much satisfaction.
It's a mystery as incomprehensible as the doctrine of the Trinity.
It's caused by free will and sin.
If it is caused by free will and sin then the solution to the problem is as easy as the cause and it gives us another answer to the question that is summed up in this quote by St. John Chrysostom
"The rich exist for the sake of the poor. The poor exist for the salvation of the rich."
Fr. Casey explains in greater detail of why we serve the poor. If you don't want to serve the poor then maybe you don't really want to be with Jesus after all.
Poverty in the form of the lack of material goods is but one of many guises the poor wears. The poor can also be those who suffer from the lack of emotional, mental , physical or spiritual needs. Some people lack food to eat and a house to sleep in and many more suffer from a lack of love and purpose which cause loneliness, despair, and hopelessness. Mother Teresa observed that …
"The greatest disease in the West today is not TB or leprosy; it is being unwanted, unloved, and uncared for. We can cure physical diseases with medicine, but the only cure for loneliness, despair, and hopelessness is love. There are many in the world who are dying for a piece of bread but there are many more dying for a little love. The poverty in the West is a different kind of poverty — it is not only a poverty of loneliness but also of spirituality. There's a hunger for love, as there is a hunger for God."― A Simple Path: Mother Teresa
This past week a lot of events happen in the area of social justice. Social Justice aims to alleviate the suffering of the poor and marginalized , the oppressed and persecuted, the forsaken and the forgotten. One of our lenten goals is to give alms and help the less fortunate. Remember…
When you help the poor you help Christ.
COVID RELIEF
On March 11 President Joe Biden spoke to the the nation in his first primetime address from Washington. He spoke on the 1 year anniversary of the official lockdown due to Covid-19.
"You lost your job, you closed your business, facing eviction, homelessness, hunger, a loss of control. Maybe worst of all a loss of hope. Watching a generation of children who may be set back up to a year or more because they've not been in school because of their loss of learning. It's the details of life that matter the most, and we miss those details, the big details and the small moments, weddings, birthdays, graduations, all of the things that needed to happen but didn't.

"The first date, the family reunions, the Sunday night rituals. It's all has exacted a terrible cost on the psyche of so many of us. For we are fundamentally a people who want to be with others, to talk, to laugh, to hug, to hold one another. But this virus has kept us apart. Grandparents haven't seen their children or grandchildren. Parents haven't seen their kids. Kids haven't seen their friends.
As a remedy to this pandemic problem, the Senate passed the $1.9 trillion American Rescue Plan of 2021. This bill is going to help those who have suffered economic and emotional hardship due to the pandemic.
Helping out those who suffer from economic hardship due to a global pandemic is helping Christ.
FIGHT FOR THE UNBORN
Unfortunately as good as the bill is , one of the big problems with this relief package is the lack of pro-life provisions in it.
"We urge President Biden and the leadership on Capitol Hill not to force upon Americans the wrenching moral decision whether to preserve the lives and health of the born or unborn, all of whom are our vulnerable neighbors in need."- Archbishop Jose Gomez of Los Angeles
The fight for the unborn continues in places like Arkansas who has banned most abortions in bid to challenge Roe v Wade.
Governor Asa Hutchinson on March 9 signed Senate Bill 6, also known as the Arkansas Unborn Child Protection Act, which bans abortions except when medically necessary to save the life of the mother.

The law provides for an "unclassified felony" for anyone who performs an abortion in the state except in a medical emergency, with a fine of up to $100,000, ten years in prison, or both.

The new law does not carry charges or convictions for mothers of unlawfully aborted children.
The worst thing pro-lifers can do is punish the mother who is in a tight situation with the decision to carry a child or not. So deciding not to punish the mother with this type of law makes a lot of sense and is a plus in the direction of convincing others that pro-lifers are on the woman's side.
Helping out unborn babies not get slaughtered in the womb and providing for the mothers who are going to be taking care of them is helping Christ.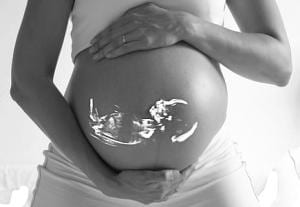 FIGHT FOR THE DYING
Some assisted suicide bills have sprung up in different places recently. One in New Mexico.
"This assisted suicide bill is set to be the worst in the nation, making it a requirement that all patients in hospice care be offered assisted suicide as an option," This as we struggle to dissuade our young people from taking their lives when they are struggling with depression and despondency. Particularly concerning is that this law also removes all conscience protections for medical providers and requirements that abortion be performed only by a doctor, both of which had been enforceable, even under Roe v. Wade.

With these bills, I wonder, what have we become? Though we are saddened by the repeal of abortion restrictions and the possible legalization of assisted suicide, we do not lose hope. We continue work to promote just laws, but know that God's law transcends any human laws. God's law calls us all to recognize and protect the life and dignity of each and every human being, especially the most vulnerable. This includes unborn children and those at the end of life. We are promised that God's law will ultimately bring peace and new life, especially to those who are suffering."
-Archbishop John Wester of Santa Fe
The other bill worth mentioning is in Ireland.
"This bill is fundamentally flawed. It cannot be repaired or improved and we call on Catholics to ask their elected representatives to reject it entirely. What this bill proposes may be appropriately described as 'assisted suicide,' because it involves one person taking his or her own life, with the active participation of another. We believe that every life has an inherent value, which should be endorsed by society. This bill, if passed, would be a sad reflection of the unwillingness of society to accompany people with terminal illness. It would reflect a failure of compassion."
– The Irish Bishops
Helping to stop legal assisted suicide is helping out Christ.
FIGHTING AGAINST FORCED MARRIAGE
A Christian group marked International Women's Day 2021 by highlighting forced marriages and conversions – an ongoing problem for millions of girls in the developing world.Abduction and forced conversion remain a problem in Pakistan and across much of the world.

A 2014 study by the Movement for Solidarity and Peace Pakistan found that an estimated 1,000 Christian and Hindu women are abducted, forcefully married, and forcefully converted in Pakistan every year.

Child marriage is technically illegal in Pakistan under the Child Marriage Restraint Act, but courts typically do not enforce these laws. Sharia law, which is used in some judicial decisions in Pakistan, permits a child to be married after her first menstrual period.
Helping women to avoid forced marriage is helping Christ.
FIGHTING AGAINST HUMAN TRAFFICKING
Consumer decision-making "may impact someone else enslaved around the world," said Kara Griffin an anti-trafficking advocate at St. Matthew's parish in Charlotte, North Carolina, on Tuesday.

She noted that American demand for "cheap" and "fast" goods can spur companies to make ethical compromises in their supply chains—such as using goods made with forced labor or child labor.

"Who suffers behind my favorite products?" she asked, adding that Catholics should "take a few seconds to think about the hands" that worked on the clothes, coffee, or sugar that they buy. "Maybe say a prayer for the hands that worked for you," she told attendees, and asked them to consider buying goods with "Fair Trade" labels and advocating for companies to ethically review their supply chains.

For instance, a 2020 congressional report found that goods made with forced labor in the province of Xinjiang, China—such as textiles, shoes, tea, and electronics—were in the supply chains of major U.S. companies, some which directly employed forced labor.
Helping to stop human trafficking is helping Christ.
FIGHTING AGAINST DEPORTATION
The Biden administration announced on Monday that it would be designating Venezuela for Temporary Protected Status (TPS) for the next 18 months. Citizens of countries granted TPS are permitted to work and live in the United States and are shielded from deportation, due to conditions in their home country that would endanger them upon their return.

"We commend this just and humane decision by the Administration, which will provide much needed relief to those Venezuelans already present in the United States," said a statement released on Thursday by Bishop Mario Dorsonville, auxiliary bishop of Washington and Bishop David Malloy of Rockford.
Helping out the foreigner not be deported to a worse situation is helping out Christ.

FIGHTING AGAINST HUNGER.
"As we near the one-year mark of this pandemic, it's important to acknowledge and tackle the broader toll COVID-19 has taken on especially vulnerable countries, many of which are combating simultaneous crises," he said in a March 10 statement.

The pandemic has created a loss of income for many people, constrained government funding, deepened social inequalities, disrupted trade and supply chains, and restricted non-profit groups' access to vulnerable areas, CRS said. Combined, these factors have impacted millions of people's access to food.

The World Bank has reported that for the first time in 20 years, global extreme poverty levels have been on the rise. The report said an estimated 110 to 150 million people worldwide are in extreme poverty.
Helping feed the hungry and fight poverty is helping Christ.
Helping with any of the causes I've mentioned or others is helping Christ.
This includes helping with the causes of
religious freedom, racism, anti-semitism, homelessness, terrorism, gun violence and unjust discrimination.
Helping others with love as the primary goal is loving Christ.
Loving Christ is the straight and narrow path that leads to heaven.