Companions on the Journey
Easter Week
Sunday April 4, 2021


EASTER SUNDAY



On the first day of the week,
Mary of Magdala came to the tomb early in the morning,
while it was still dark,
and saw the stone removed from the tomb.
So she ran and went to Simon Peter
and to the other disciple whom Jesus loved, and told them,
"They have taken the Lord from the tomb,
and we don't know where they put him."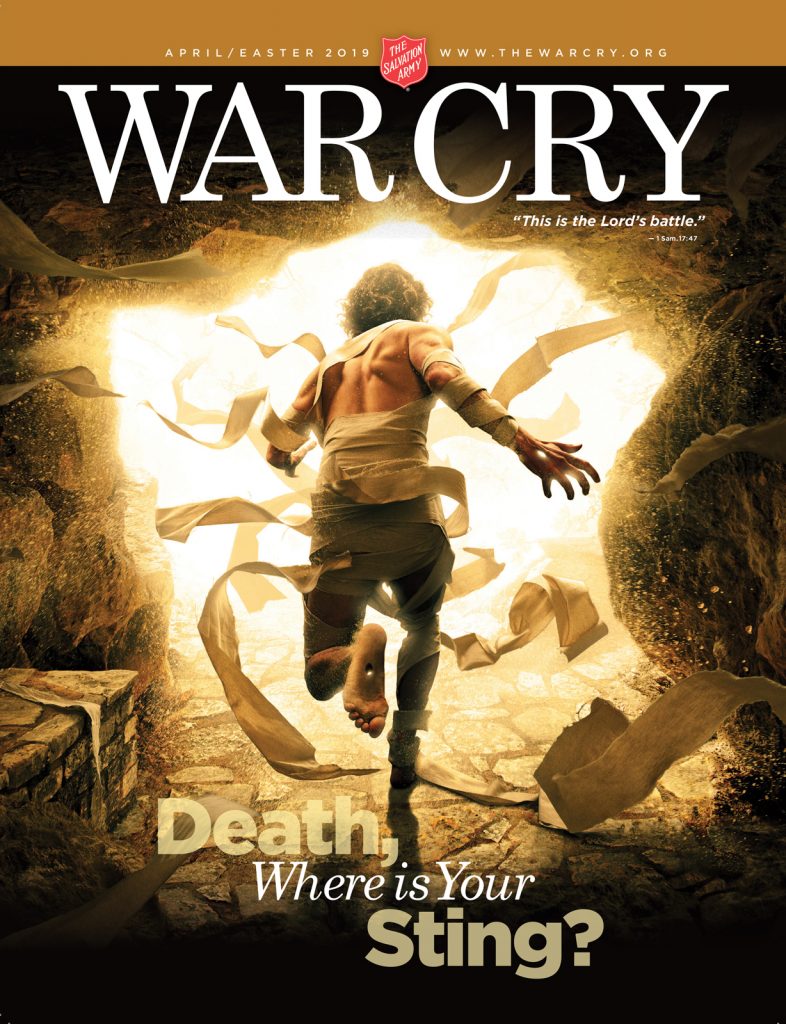 So Peter and the other disciple went out and came to the tomb.
They both ran, but the other disciple ran faster than Peter
and arrived at the tomb first;
he bent down and saw the burial cloths there, but did not go in.
When Simon Peter arrived after him,
he went into the tomb and saw the burial cloths there,
and the cloth that had covered his head,
not with the burial cloths but rolled up in a separate place.
Then the other disciple also went in,
the one who had arrived at the tomb first,
and he saw and believed.
For they did not yet understand the Scripture
that he had to rise from the dead.
Easter Sunday The Resurrection of the Lord | USCCB
Monday April 5, 2021
"Like the rest of Holy Week, Easter is also a terrific story. It starts as tragedy: the hero broken and bloody, against all expectation dead, his followers' joyful hope in him entombed with his corpse, the rock rolled into place, sealing their despair.
But the curtain doesn't fall there. The next morning at dawn they discover the rock has been rolled back. The tomb is empty, the body's gone! A missing corpse? Great stuff. A whisper of comedy. Now a touch of farce as Mary Magdalen and the guys chase frantically around looking for help, or the corpse, when suddenly, out of nowhere, up it pops—alive!
Of course it's Jesus, who's done the impossible and beaten death.
And they're so amazed they think he's the gardener! It's a payoff way beyond the Hollywood ending: all the flooding emotion and uplift of a tragedy followed by all the bubbling joy and optimism of a comedy.
Is that possible? Not just to live happily ever after but to die—and still live happily ever after? It's the most audacious claim of Christianity, the one element that marks the brand indelibly, that trumps the claims of all other major faiths."
Tony Hendra, Father Joe: The Man Who Saved My Soul
Tuesday April 6, 2021
St. Thomas Aquinas, a revered doctor in the Church, in his Summa Theologica, speculated about the glorified body we will receive. He talked about the seven characteristics of the resurrected body. One wonderful quality was agility. Imagine having the ease of painless movement like an Olympic decathlon champion! We will be able to run, jump, move, and perhaps even fly. The pain, hurts, and sufferings of the past will be no more. I have had problems with my eyes, ears, thyroid, joints, and skin. Others I know are suffering with cancer, M.S., Parkinson's, heart trouble, back problems, and a multitude of other maladies. St. Thomas taught that our bodies will enjoy enduring health with no more hurts or diseases. We will be immune from pain and death. It is hard to imagine such an existence because we are so used to dealing with the aches, pains, and limitations of life in our body now. One of the greatest anxieties that hangs over us like the sword of Damocles is our future death and dying process. But God says, "Death will be remembered no more."
Fr Cedric Pisegna CP, (2013). Rise! Living the Risen Life JC Productions
Wednesday April 7, 2021
Apologetics is just one aspect of evangelization, and is often not the most important aspect. We are called to be witnesses, not just explainers. So how have we witnessed the Resurrection? We have experienced first-hand the power of the Resurrection in our own "resurrection" at baptism. After all, St. Paul says that in baptism, "We were buried therefore with him by baptism into death, so that as Christ was raised from the dead by the glory of the Father, we too might walk in newness of life" (Romans 6:4). Our first-hand witness of the power of the Resurrection doesn't end with baptism, however. Every time we go to confession, we are raised from our sins into new life in Christ. When we receive Holy Communion, we receive the Risen Christ. Without the Resurrection, the sacraments have no power; they are just stale, man-made religious rites. When we tell people how Christ has changed our lives, we need to emphasize that it is the Risen Christ who has done this, for what can a man long dead do for us today?
Eric Sammons-The Resurrection and Evangelization (April 29, 2019)
Thursday April 8, 2021
if Christians really do believe that Christ rose from the dead and that we can, by God's grace and power, also be raised from the dead and live in eternal glory, it should have a remarkable—even radical—effect on how they treat neighbors and strangers alike.
Carl Olson, Did Jesus Really Rise from the Dead?: Questions and Answers about the Life, Death, and Resurrection of Jesus (2019) Ignatius Press
Friday April 9, 2021

The Paradox of the Lilly

When things get difficult my friend,
Remember Heaven is your end.
And though my question may seem silly,
Why not so the Easter Lilly?

What lesson do we learn from this humble little flower?
Who simply recalls God's purity and power?
They are just simple flowers and don't know how to sin.
Spent their lives silent, wrapped in golden tin.
You spent your life dear Lilly for our sake and for God.
Did you find joy in serving us here? Or was it very hard?
Oh lovely Easter Lilly, special part of God's creation!
So honored were you by the altar during Transubstantiation.
And Dear Jesus shared his home with you.
You rested by Saint Anthony's statue when your time was nearly through.
For with you lovely Lilly he holds Jesus by his side
And if I sat here long enough I surely would have cried.
Lovely Lilly you sat in our church and listen as we sing.
You shared with us our Easter joy but did not last through spring.
So good bye little Lilly, you met your ending here.
And indeed I did sit long enough to shed myself a tear.
Dear friend have you ever felt as tired as a Lilly, like these ones turning brown
With lovely dying flowers drooping right straight down.
Lilies, such a sign of God's perfection.
But you will never know Eternal Resurrection.
Saturday April 10, 2021
How To Pray the Chaplet of Divine Mercy
Optional Opening Prayers:
You expired, Jesus, but the source of life gushed forth for souls,
and the ocean of mercy opened up for the whole world.
O Fount of Life, unfathomable Divine Mercy,
envelop the whole world and empty Yourself out upon us.
(Repeat 3 times) O Blood and Water, which gushed forth from the Heart of Jesus as a fountain of Mercy for us, I trust in You!
Our Father, Hail Mary and the Apostle's Creed
For each of the five decades (On each "Our Father" bead of the rosary, pray)
Eternal Father, I offer you the Body and Blood, Soul and Divinity of Your Dearly Beloved Son, Our Lord, Jesus Christ, in atonement for our sins and those of the whole world.
(On each of the 10 "Hail Mary" beads, pray)
For the sake of His sorrowful Passion, have mercy on us and on the whole world.
Concluding prayer (Repeat 3 times)
Holy God, Holy Mighty One, Holy Immortal One, have mercy on us and on the whole world.
Optional Closing Prayer
Eternal God, in whom mercy is endless and the treasury of compassion inexhaustible, look kindly upon us and increase Your mercy in us, that in difficult moments we might not despair nor become despondent, but with great confidence submit ourselves to Your holy will, which is Love and Mercy itself.
Copyright © 2012, United States Conference of Catholic Bishops, Washington, DC. All rights reserved.
Sunday April 11, 2021


DIVINE MERCY SUNDAY



On the evening of that first day of the week,
when the doors were locked, where the disciples were,
for fear of the Jews,
Jesus came and stood in their midst
and said to them, "Peace be with you."
When he had said this, he showed them his hands and his side.
The disciples rejoiced when they saw the Lord.
Jesus said to them again, "Peace be with you.
As the Father has sent me, so I send you."
And when he had said this, he breathed on them and said to them,
"Receive the Holy Spirit.
Whose sins you forgive are forgiven them,
and whose sins you retain are retained."
Thomas, called Didymus, one of the Twelve,
was not with them when Jesus came.
So the other disciples said to him, "We have seen the Lord."
But he said to them,
"Unless I see the mark of the nails in his hands
and put my finger into the nailmarks
and put my hand into his side, I will not believe."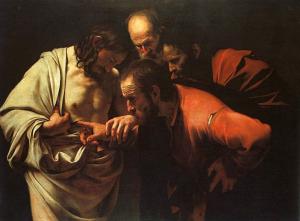 Now a week later his disciples were again inside
and Thomas was with them.
Jesus came, although the doors were locked,
and stood in their midst and said, "Peace be with you."
Then he said to Thomas, "Put your finger here and see my hands,
and bring your hand and put it into my side,
and do not be unbelieving, but believe."
Thomas answered and said to him, "My Lord and my God!"
Jesus said to him, "Have you come to believe because you have seen me?
Blessed are those who have not seen and have believed."
Now Jesus did many other signs in the presence of his disciples
that are not written in this book.
But these are written that you may come to believe
that Jesus is the Christ, the Son of God,
and that through this belief you may have life in his name.
Second Sunday of Easter | USCCB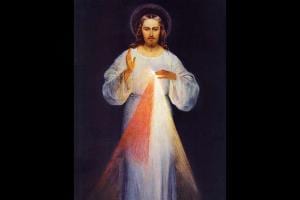 Check Out previous Weeks
Companions on the Journey: Lenten Meditations Week 1
Companions on the Journey: Lenten Meditations Week 2
Companions on the Journey: Lenten Meditations Week 3
Companions on the Journey: Lenten Meditations Week 4
Companions on the Journey: Lenten Meditations Week 5
Companions on the Journey: Lenten Meditations Week 6
Companions on the Journey: Holy Week