Last Week In Life: April 26, 2021 – May 2, 2021
FEAST DAYS ,HOLIDAYS AND LAST WEEK IN HISTORY
Mon April 26, 2021
Tuesday April 27, 2021
Wednesday April 28, 2021
Saint Peter Chanel, priest and martyr; or Saint Louis Grignon de Montfort, priest – Optional Memorial
Thursday April 29, 2021
Saint Catherine of Siena, virgin and doctor of the Church – Memorial
Pope Francis: St. Catherine of Siena is a gift to the Church and humanity
Friday April 30, 2021
Saint Pius V, pope – Optional Memorial
Arbor Day
Saturday May 1 2021
Saint Joseph the Worker – Optional Memorial
Sunday May 2 2021
Saint Athanasius, bishop and doctor of the Church – Memorial
Last Week's SPECTACULAR STORY OF WEEK
Chosen to Accommodate an Actor's Limp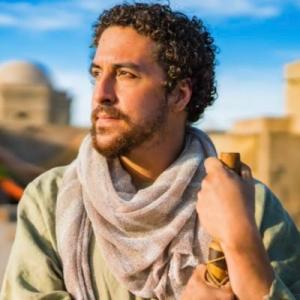 One of my best friends from my college days is Dave Patten. He is a strong individual who has seen many challenges and heartbreaks in his life. Last year his girlfriend and her mother and brother died which left him devastated. I also remember when his sister, mother and father all died also many years ago but at separate times. But yet he manages to live and carry on a positive attitude towards life. He just doesn't sit around being depressed. it helps that he has friends who really help support him. He writes a lot and has even been a guest editor at the Catholic Bard. He presses on despite the challenges. Despite his disability. Dave also happens to have Cerebral Palsy. He can walk with crutches and sometimes uses his power scoter. Something that he has said to me before is that he is glad that the culture and the media are speaking out for those who are victims of racism and discrimination. African-Americans, Asians, LGBT, ect. "But What About My People?", meaning the disabled.
Well, actor Jordan Walker Ross is one such person who represents Dave's tribe as a voice for them. He is an example of a successful disabled person who has a pretty good job getting to play pretend for big bucks. He has severe scoliosis and minor cerebral palsy and a pretty noticeable limp. And his latest acting gig was a role he was Chosen to play a part in telling the Gospel story. He plays one of Jesus apostles 'James the Less' in the independently crowd sourced evangelical web series 'The Chosen'. He auditioned for the role and got cast in the ever popular drama. But it wasn't till after he got cast that the shows creator Dallas Jenkins noticed his limp. However instead of firing him he took dramatic licence and accommodated the actor's limp and rewrote St. James's character to have the same limp his portrayer had. Just as Jesus took on our nature, the TV show took on Jordan's nature.
"Rather than re-cast or try to hide it with creative camera angles, [Jenkins] embraced it and asked if I'd be opposed to him writing it into my character," said Ross. "Now it has given a whole new layer to my role."

Ross told Deadline that he found it "notable" not only that a disabled actor was cast in a fast-growing show, but also that his character was re-written to accommodate his disability. He described this act as "another level of inclusion and visibility" of disabled actors.

In a recent episode of The Chosen, James is asked why Jesus has not healed him of his limp.

Ross said that the scene features his "character's struggle for self-acceptance and fighting his insecurities," which he said would "lead him to the realization that not everyone needs to be healed."

Looking ahead, Ross said that he hopes to use his celebrity to "help inspire others to chase their dreams, regardless of their mental or physical limitations."

"In fact, you can often use your differences to inspire others," he said. –Catholic News Agency
His first big role was a uncredited orphan in Walker, Texas Ranger with Chuck Norris back in 1996. His latest movie besides The Chosen is the western Honor Among Thieves (2021).
Ross is host of a new podcast called @WhatsYourLimp. In the podcast, actors, athletes, singers and other public figures discuss their insecurities, experiences with bullying & how they cope!
He also has a YouTube channel @CinemAddix where he talks about movies and does comedy.
Last Week's News of the World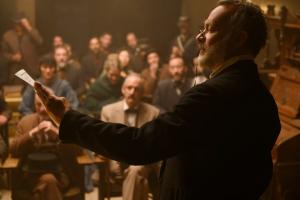 Presidency of Joe Biden Reaches 100 Days
I want to thank you and I want to thank the American people because I think we've gotten a lot done. I promised even before I was sworn in that I would get, in my first 100 days, 100 million COVID vaccine shots in people's arms. We've lost over 550,000 Americans. Well, we delivered over 220 million COVID shots in the first 100 days.(09:30) We vastly expanded access and we've got 100 million doses of vaccine, enough for every single American. And we've done it by getting vaccines to some 40,000 pharmacies across the country, 700 community centers. And now everyone over the age of 16 is now eligible to get vaccinated right away. So please do it, get vaccinated now, now, now, now.(09:58) And we promised to deliver emergency relief to the millions of Americans who were in financial distress, and I might add through no fault of their own. So we got out $1,400 checks to the American people, and we kept that promise. 85% of the households in America have gotten those checks. We've already sent out more than 160 million checks out the door.(10:26)
While Covid seems to have been taken care of in our country, it is not the same case around the world. People reading this who think Covid is really not that big a deal, please take note of the suffering of your brothers and sisters who don't have the fortune to have the same treatment of Covid that we do.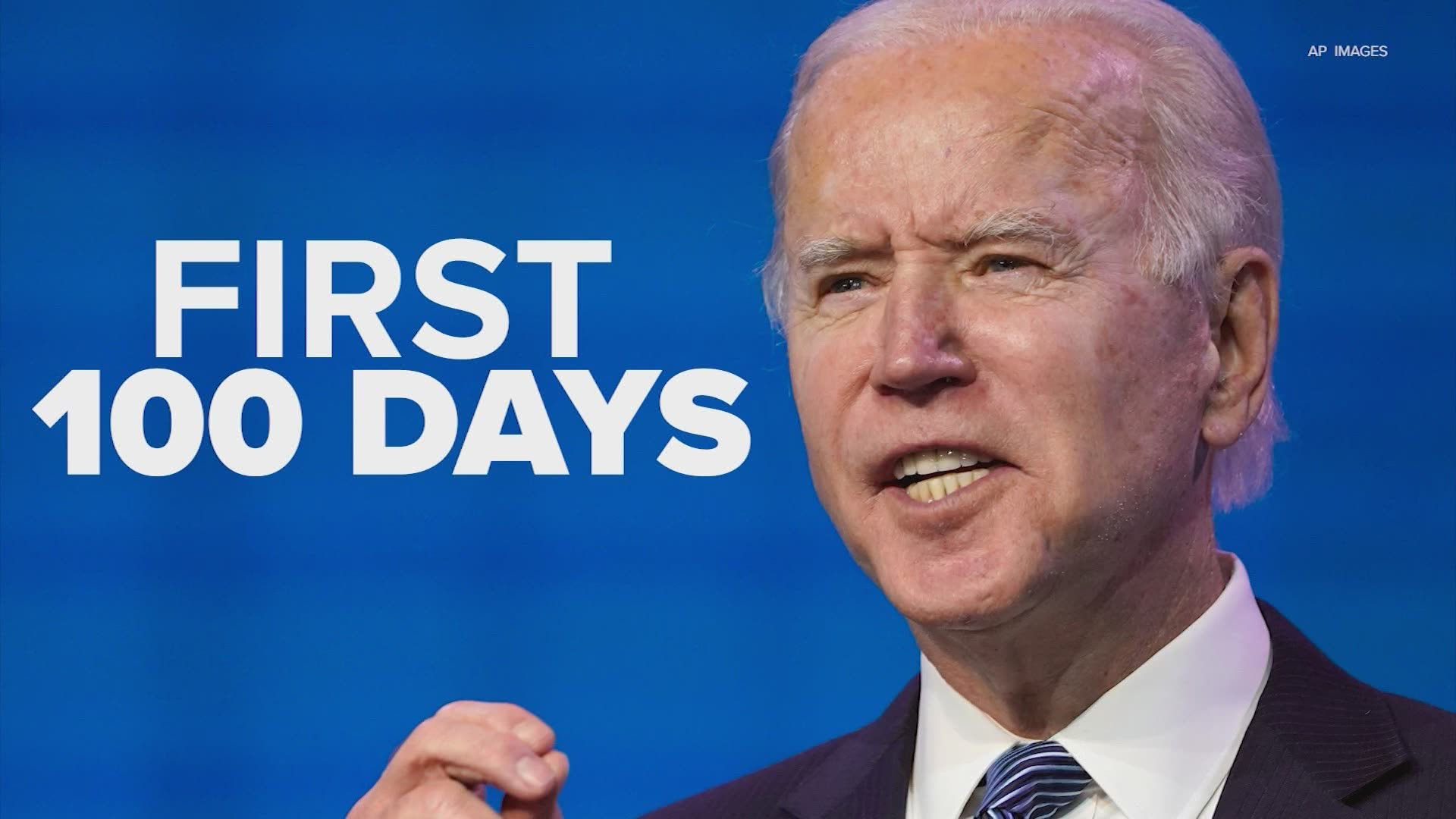 COVID Around the World
Brazil on Thursday became the second country to officially top 400,000 COVID-19 deaths, losing another 100,000 lives in just one month, as some health experts warn there may be gruesome days ahead when the Southern Hemisphere enters winter. April was Brazil's deadliest month of the pandemic, with thousands of people losing their lives daily at crowded hospitals.
India: "The situation is very bad. No beds available anywhere in the hospital. Patients are on the corridors and many are dying because no beds, no oxygen. I have no place even in emergency (area) to give oxygen. Patients are just dying in front of my eyes. Feeling so distressed and frustrated and helpless. It is horrible and the disaster is beyond the imagination. Please pray to God (to) give us strength to save some lives." –Father P.A. George, Director of the Holy Family Hospital in New Delhi
As India faces a devastating surge of new coronavirus infections overwhelming its health care system, people are taking desperate measures to try to keep loved ones alive. In some cases they are turning to unproven medical treatments, in others to the black market for life-saving medications that are in short supply.
"I have seven priests in hospital right now,
and those are the lucky ones who found a hospital bed. I have another seven seminarians who are sick, lying in their beds in a house close to the hospital. I took them to a house for the aging because there was no place in the hospital. I lost a priest, 30 years old, just one year of ordination … five days ago. And it hurts. I fed him coconut water until the last. But what hurts more is what is happening all around us. There is a shortage of hospital beds. There is a shortage of medicine … People cannot find a place in any hospital in the city, and you can imagine what is the state of the poor. They can't even think of rushing their sick to the hospitals."
–
Bishop Theodore Mascarenhas,
Auxiliary Bishop of the Archdiocese located in Jharkhand State
Despite Covid
Thelma Sutcliffe, of Omaha, Nebraska has become the seventh-oldest person in the world and the oldest living person in America at 114. What she wants most is to eat with her friend after a year of pandemic restrictions.
Despite Covid, The expected COVID baby boom may be a baby bust .
When most of the U.S. went into lockdown over a year ago, some speculated that confining couples to their homes — with little to entertain them beyond Netflix — would lead to a lot of baby-making. But the statistics suggest the opposite happened. A majority of the babies born in 2020 were, of course, conceived in 2019, before the virus took hold in the U.S., so the numbers partly reflect the pre-existing downward trend. But births in December 2020 declined in 23 of the 25 states from the same month a year earlier, the exceptions being Alaska and Wyoming. They dropped about 11% in Massachusetts and Virginia; 10% in California; and 7% in Florida, Illinois, Indiana and Nevada.

Declines were even more dramatic in January 2021 in many of the 25 states.
Despite Covid In times of trouble, the church turns to prayer with Mary.
"Mary knows what suffering is," and just as she was at the foot of Christ's cross, she is at the foot of the many crosses other people bear, bringing them comfort, redemption and accompaniment in a self-centered world." Servite Father Salvatore Perrella, Professor of Dogmatics and Mariology at the Pontifical Institute Marianum.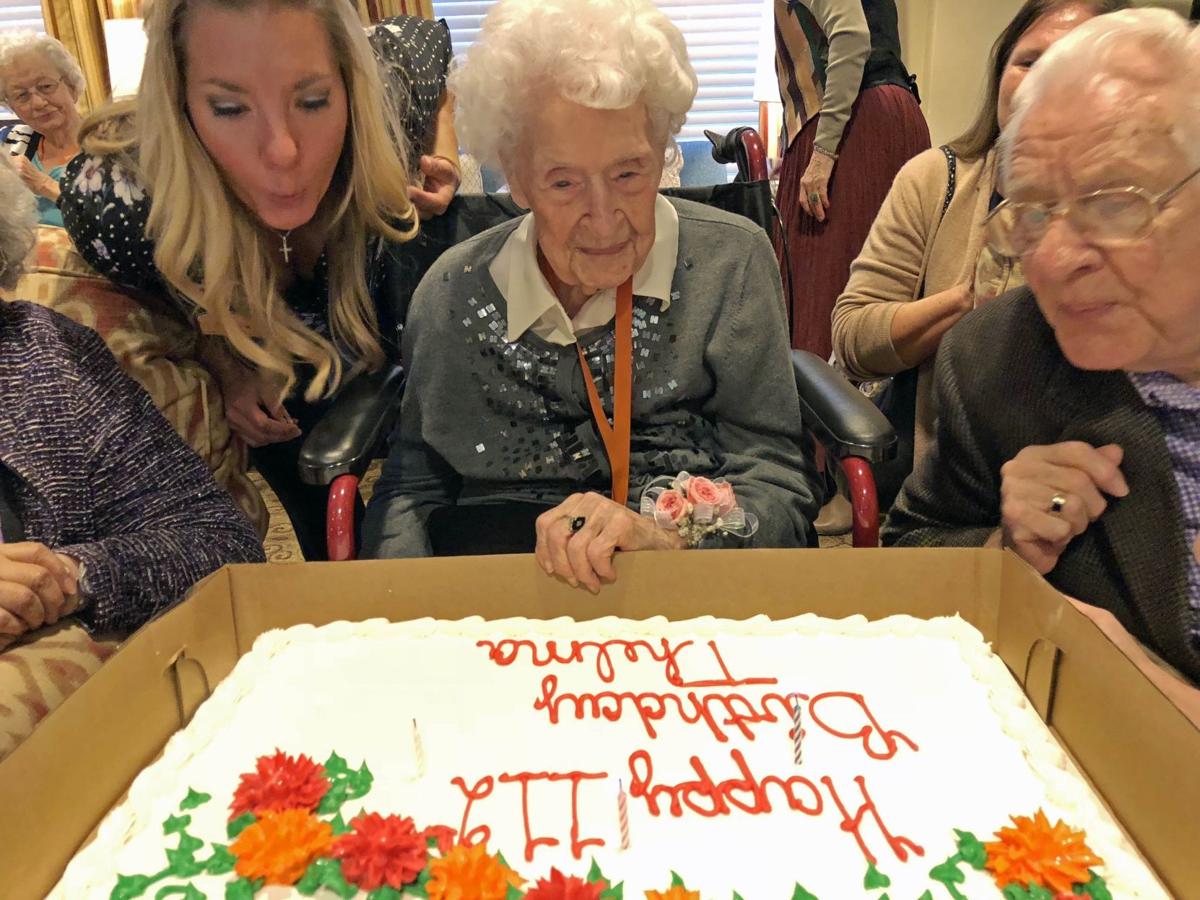 News of the World Briefs
Texas bill proposes longer waiting limit for divorce: a small step to strengthen marriage?
A Texas legislator has again proposed extending the waiting limit on no-fault divorce, a proposal that has drawn support from the Texas Catholic Conference.

The state Catholic conference told CNA April 27 that it supports the bill because it is "an incremental improvement in protecting the permanency of marriage in families with children."

If H.B. 3190 becomes law, married couples seeking a no-fault divorce would have to wait six months if they have minor or school-age children or disabled adult children. "No-fault" divorces do not include cases in which domestic violence is involved.
Belarus bishop offers Mass for Chernobyl victims on 35th anniversary of nuclear disaster
Archbishop Tadeusz Kondrusiewicz offered Mass for Chernobyl victims to mark the 35th anniversary of the nuclear disaster.

The archbishop emeritus of Minsk rang a memorial bell 35 times following the Sunday Mass for all who died or suffered health problems due to the Chernobyl disaster on April 26, 1986.

"It was the largest man-made disaster in human history. We feel its effects today," Kondrusiewicz said.

"Our people, as well as others, especially neighboring Ukraine and Russia, have been fighting a radioactive pandemic for three and a half decades," he said, according to Catholic.by, the website of the Catholic Church in Belarus.
How the visit from Pope Francis prompted the House Speaker to resign (catholicnewsagency.com)
Catholic who grew up one of 12 children, Boehner had worked for years to host the pope at the U.S. Capitol. On Sept. 24, 2015, his dream was realized when Pope Francis delivered the first-ever papal address to a joint session of Congress, during his visit to the United States. Boehner was visibly emotional and cried during parts of the address.

Pope Francis' visit altered Boehner's resignation timeline.
"The day the pope was there, that was the happiest in the 25 years I was in the capitol," Boehner said. "Democrats, Republicans, House, Senate, staff – everybody was thrilled."

"Now later on in the afternoon, I thought, 'You know what? It's never going to get any better than today,'" he said. His internal decision to step down was confirmed.

The next morning, Boehner said he was "walking down 2nd street" on Capitol Hill, and came across St. Peter's church. Boehner said he "glanced over at the statue of the Virgin Mary in a little grotto next to the church."

"And I thought, 'Yep. Today's the day,'" he said.
Dad completes six-year mission to park in every bay of his local Sainsbury's
'Rather than walking around the car park counting each space and exposing myself as a lunatic, I used the overhead view to mark out a vector image to make it easier to identify each space. 'The orange boxes dotted around the car park are trolley bays, the black space is an irregular shaped patch which is too small for a car and is therefore void and then there are a number of family, disabled and a motorcycle bays. 'I don't own a motorcycle and I'm not disabled but I do have children so I can legitimately use the family spaces. This means that in the car park there are 211 parking spaces that I needed to conquer.'-Gareth Wild
POPE FRANCIS'S FAMOUS LAST WEEK'S WORDS
Today we will talk about the form of prayer called meditation. For a Christian, to "meditate" is to seek meaning: it implies placing oneself before the immense page of Revelation to try to make it our own, assuming it completely. And the Christian, after having welcomed the Word of God, does not keep it closed up within him or herself, because that Word must be met with "another book", which the Catechism calls "the book of life" (cf. Catechism of the Catholic Church, 2706). This is what we try to do every time we meditate on the Word.
The practice of meditation has received a great deal of attention in recent years. It is not only Christians who talk about it: the practice of meditation exists in almost all the world's religions. But it is also a widespread activity among people who do not have a religious view of life. We all need to meditate, to reflect, to discover ourselves, it is a human dynamic. Especially in the voracious western world, people seek meditation because it represents a barrier raised against the daily stress and emptiness that is rife everywhere. Here, then, is the image of young people and adults sitting in recollection, in silence, with eyes half closed… But what are these people doing, we might ask? They are meditating. It is a phenomenon to be looked on favourably. Indeed, we are not made for rushing all the time, we have an inner life that cannot always be trampled on. Meditating is therefore a need for everyone. Meditating, so to speak, is like stopping and taking a breath in life.-Pope Francis: General Audience ,Library of the Apostolic Palace (Wednesday, 28 April 2021)
BLOG/ARTICLES POSTS OF THE WEEK

Not only does Spock have a terrible track record—events he describes as "impossible" happen 83 percent of the time—but his confidence level is actually anti-correlated with reality. "The more confident he says he is that something will happen—that the ship will crash, or that they will find survivors—the less likely it is to happen, and the less confident he is in something, the more likely it is to happen," Galef says.

Spock's biggest weakness is his failure to understand that other people don't always behave "logically." He also makes no attempt to update his approach, even when his mistakes get his crewmates killed. Turns Out Spook is Bad at Logic
"It is fundamentally a question of integrity: to receive the Blessed Sacrament in the Catholic liturgy is to espouse publicly the faith and moral teachings of the Catholic Church, and to desire to live accordingly," wrote Cordileone in his May 1, 2021 a pastoral letter. "We all fall short in various ways, but there is a great difference between struggling to live according to the teachings of the Church and rejecting those teachings."- Catholic World Report

Pondering Podcasts OF THE WEEK

Book Em, Dano on your reading list
Love Never Fails: Living the Catholic Faith in Our Daily Lives By Bishop Donald Hying
The Next Everest: Surviving the Mountain's Deadliest Day and Finding the Resilience to Climb Again by Jim Davidson
New
Tune

s

In
The Jukebox Baby
Informative, Funny, Unique and Vibrant Videos

OF THE WEEK

This Week on

MYS152: It's a fifth Friday so Cy Kellett of Catholic Answers Live is asking Jimmy Akin more weird questions from listeners, including whether the pope would be Bishop of Rome if humans left Earth; the practicalities of sacraments in space; could Grogu (aka Baby Yoda) be baptized?; what are the giants in the Bible?; and more.

WATCH IT!

Monday, Apr. 26

Sesame Street: 50 Years of Sunny Days, 8 p.m., ABC

Thursday, Apr. 29

100% Yasuke: Miniseries (2021) Netflix

– – Lucy the Human Chimp (2021) HBO Max [movie]

Friday, Apr. 30

25% The Mosquito Coast: Season 1 (2021) Apple TV+

– – Tom Clancy's Without Remorse (2021) Amazon Prime Video [movie]

96% The Disciple (2020) Netflix [movie]

95% The Mitchells vs. The Machines (2021) Netflix [movie]

– – The Innocent: Season 1 (2021) Netflix

22 vs. Earth, Disney+ [movie]

Sunday, May 2

– – DC's Legends of Tomorrow: Season 6 (2021) 8 p.m., The CW

Movie News

"I turned on the Oscars for about 4 minutes. Horrible. I used to enjoy Bob Hope and Johnny Carson. Now it seems, there are a bunch of dysfunctional people who have lost all sense of morality thinking they have right to tell others how to live. No wonder our nation is dysfunctional. Who cares what they think? Movies are filled with violence, immorality, confusion and the list goes on. By the way, I decided to read instead and listen to some jazz."-Bishop Richard Stika of Knoxville
Literally Their Last Week in Life

Michael Collins (October 31, 1930 – April 28, 2021) was an American astronaut who flew the Apollo 11 command module Columbia around the Moon in 1969 while his crewmates, Neil Armstrong and Buzz Aldrin, made the first crewed landing on the surface.

Fr. Livinius Esomchi Nnamani, who was ordained to the priesthood in his hospital room on Holy Thursday with special permission from Pope Francis, has died of leukemia at the age of 31.

The young priest's funeral was held in Rome on April 26 at the parish of San Giovanni Leonardi. He had dedicated the last 23 days of his life to offering Mass from his hospital bed, a priest who knew him recalled.

"His altar was the [hospital] bed, where he was able to unite his sufferings to those of Christ. He lived and renewed his Eucharist in a strong and visible way and this is a great lesson for all priests," Fr. Davide Carbonaro told Roma Sette, a newspaper of the Diocese of Rome.

Italian lay missionary who served poor children in Peru murdered (catholicnewsagency.com)

Nadia de Munari, a 50-year-old Italian lay missionary who was part of Operation Mato Grosso, which serves the poor in Peru, died April 24 after being attacked in her residence. There were no witnesses to the crime.

The news has deeply grieved the community of Nuevo Chimbote, where she served hundreds of poor children

Olympia Dukakis (June 20, 1931 – May 1, 2021) was an American actress, director, producer, teacher and activist. She performed in over 130 stage productions, over 60 films and in 50 television series. Best known as a screen actress, she started her career in theater. Not long after her arrival in New York City, she won an Obie Award for Best Actress in 1963 for her off-Broadway performance in Bertolt Brecht's Man Equals Man.

She later moved to film acting and won an Academy Award and a Golden Globe, among other accolades, for her performance in Moonstruck (1987). She received another Golden Globe nomination for Sinatra (1992) and Emmy Award nominations for Lucky Day (1991), More Tales of the City (1998) and Joan of Arc (1999). Dukakis's autobiography, Ask Me Again Tomorrow: A Life in Progress, was published in 2003.[1] In 2020, a feature-length documentary about her life, titled Olympia, was released theatrically in the United States

Piffy Quality Quotes

of the Week
There's an electrician in our house. I found this out because I went to the kitchen, talking to myself, to find a dude there. "Ok, you're all set!" he says. "Just finished the job." Ah, good. No idea what he finished. Or started. Now he's gone. Not awkward at all.
Lino Rulli
@linorulli
12:58 PM · Apr 27, 2021
Twitter Web App
I think there is a lot to this. One of the things that people have to discipline themselves to cope with is the strain of rising expectations as they see more clearly the things that are wrong but fail to grasp that their very ability to see evils to which they were formerly blind is a sign of hope, not a sign of decay or a cause for despair.-Mark Shea